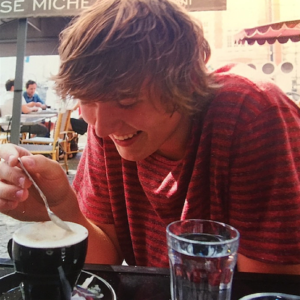 My name is Sam and I'm a senior at Community Montessori School (CMS), New Albany, IN. I have been doing an internship every semester since I turned 16 as part of my school's requirements. I wasn't sure about my final internship this year because I was so focused on thinking about colleges.
My little brother goes to Rock Creek Community Academy (RCCA), Sellersburg, IN. He participates in a lot of sports at school. My dad has also been involved with helping to organize and coach. Our entire family got to know many students, families, teachers and administrators. We also learned that some of the kids have food insecurity. My dad saw some kids completely run out of energy at practices and games. He asked, "Are you hungry?" When the answer was "yes", everyone in our family knew we had to help.
My mom decided to contact Blessings In A Backpack (BIAB) to learn about the program. When Mom decided to be the program coordinator for RCCA, she asked me if I wanted to help her get the program established at RCCA. I talked to my advisor at school and got permission to make this my internship.
It has really been pretty simple to get everything up and running because BIAB has everything ready to go for schools. Even the food is delivered to the school, so nobody has to go shopping. Once I got all of that done, I started a list of people I thought would want to make a donation. All I did was build a spreadsheet. Then I took the BIAB letter and customized it with some of my own information, and sent it out. I contacted a few local organizations. My dad and I went in and I presented my letter.
People have been so generous and willing to help. There are so many great causes that need our help. But one thing we all agree on is that kids shouldn't be hungry, especially kids in our own communities and schools. Everyone has been very generous and willing to help. Including commitments from people, I've raised over $10,000 in about three months. This has been a great experience for me while it is helping some kids at RCCA.