Blessings in a Backpack recently welcomed three new members to its Board of Directors. Let's get to know them.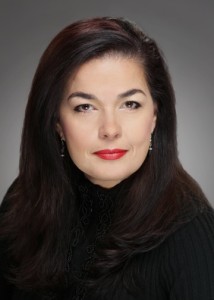 Ana Dutra is the CEO of The Executives' Club of Chicago, a world-class senior executives organization focused on the development, innovation and connectivity of current and future top leaders. She has more than 25 years of management and consulting experience, including helping Boards, CEOs, and their teams to identify and execute growth strategies and turnarounds. We're so pleased to have this Chicagoland resident support our work.
We asked Ana:
Why is giving back important to you?
As I think about how blessed I was to be raised in a home with love, comfort, food and education, I can't just close my eyes to children who don't have enough. Also, as the mother of three children, I know how important it is to know that our children are nourished in order to thrive, learn and develop. Finally, I am a firm believer that the more we give, the more we receive back.
What made you want to get involved with the Blessings in a Backpack Board?
From the moment I heard about this organization, I fell in love with its mission and vision. I have been advertising and supporting Blessings in a Backpack since I first heard of it. Being a part of its Board is an honor and privilege and I am sure I can add value to an already phenomenal organization.
What do you think is unique about the work they do?
Ironically, the uniqueness of Blessings in a Backpack lies in the simplicity of its concept: filling with food the backpacks of children to keep them fed and nourished from the time they leave school on Friday until they come back on Monday. So simple, so brilliant and so right…
What are you most looking forward to through your work with the Board?
I am looking forward to helping to accelerate Blessings in a Backpack's growth and success. In addition to that, I enjoy and respect all the Board members I have met so far and the shared passion for the organization and its cause.
Learn more about our new Board members Paul Colangelo and Ubong Ituen.