Bills Fan Base Inspires Best Friends to Feed Kids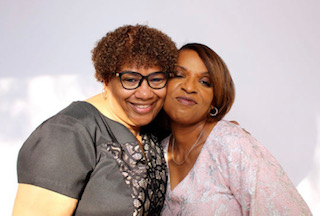 When 11-year-old Margaret Bradshaw Johnson entered her new classroom at Jim Bridger Middle School in Las Vegas, classmate Sharon Braddy-McKoy knew instantly that her new best friend had arrived. The two describe it as love at first sight! That was 37 years ago — and Margaret and Sharon have remained best friends ever since. Describing themselves as strong-willed, opinionated women raised by moms just like them, the two have rarely spent a day since without spending time together.
Both married with husbands and kids, the two friends are co-program coordinators of the Blessings in a Backpack program at Jessie D. Scott Elementary in Las Vegas.
Sharon Braddy-McKoy, VP of human relations for Southwest Gas, said they were at Margaret's house a few years ago. Margaret Johnson, operations manager with Travel and Leisure, thought they should do something to make sure kids had food to eat on the weekends. The two had never heard of Blessings in a Backpack.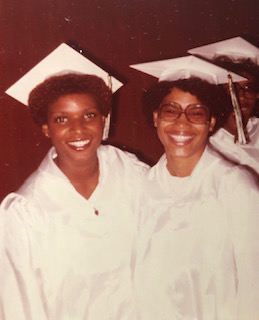 "We were talking about what we would do if we didn't work—what would be our joy work? We thought maybe we would shop and put bags of food in the back of our car and drive around neighborhoods handing out food," Johnson said.
Sharon remembered that conversation when she watched the Buffalo Bills and Baltimore Ravens game in January 2021. When the Bills fan base started contributing to the Ravens QB Lamar Jackson's favorite charity, Blessings in a Backpack, Sharon heard about the organization that would provide her and Margaret an opportunity to do "joy work" while continuing their 9-5 jobs.
"We were adamant about getting it started and making an impact," said Braddy-McKoy.
"We were going to do this together," Johnson added, "We would figure it out and make it work. That is how we have lived our lives, helping one another."
The two identified a school in Las Vegas and are feeding over 80 children each week. Southwest Gas is funding the program, and the two hope to expand to other schools in Las Vegas. Ordering pre-packs through one of the national food vendors allowed them to provide food to the kids right away. Margaret says moving forward — even if you think you aren't quite ready is the key to success.
"It's ok to be imperfectly perfect. Sometimes we think everything has to be grand before we start. Don't plan so much that you stagnate. The kids are getting their meals; that is what is important."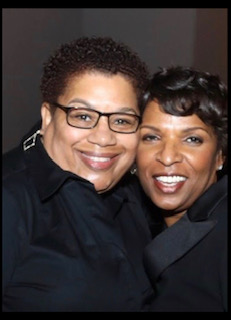 The two have an enduring friendship—they have raised kids together, vacationed together, shopped till they dropped, laughed, and cried together. Margaret says running a Blessings program together hasn't made them closer; that would be impossible given their connection. However, Sharon added that it had given them another thing to focus on and talk about together.
"We have been there for each other through every important milestone in our life," said Braddy-McKoy. Johnson added, "Brene Brown says everyone should have a friend that can help you 'move a body.' And that's Sharon, no question's asked."
The two only hope the children they are feeding at Jessie D. Scott elementary will find a similar life-long friend. "All you need is one. That one friend is the greatest blessing that you wish everyone would have. Sharon is my person," shared Johnson.
Braddy-McKoy chimed in, "And she is mine."