Blessings in Backpack Program helps dozens of Quincy Public School kids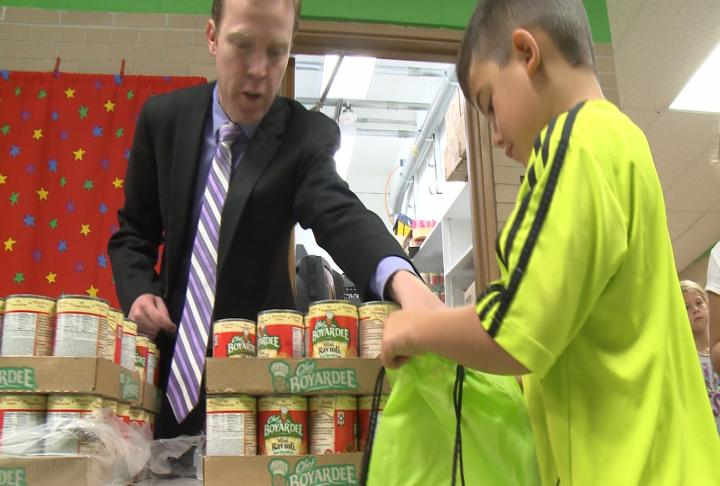 Many Quincy Public School students struggle to get food over the weekend, but a program called Blessings in a Backpack aims to ensure that doesn't happen.
Quincy Mayor Kyle Moore joined students Thursday morning at Monroe Elementary School to pack backpacks with food. Monroe School officials say they send about 75 backpacks home to students who qualify every weekend.
Moore says it's a great way for kids to learn generosity by helping other students.
"Students learn that there is a need in the community and then they help out their fellow students," Moore said. "I think that's how we make sure that culture of caring is passed down to the next generation."
Read more at wgem.com.