Who Will Feed the Kids This Giving Tuesday?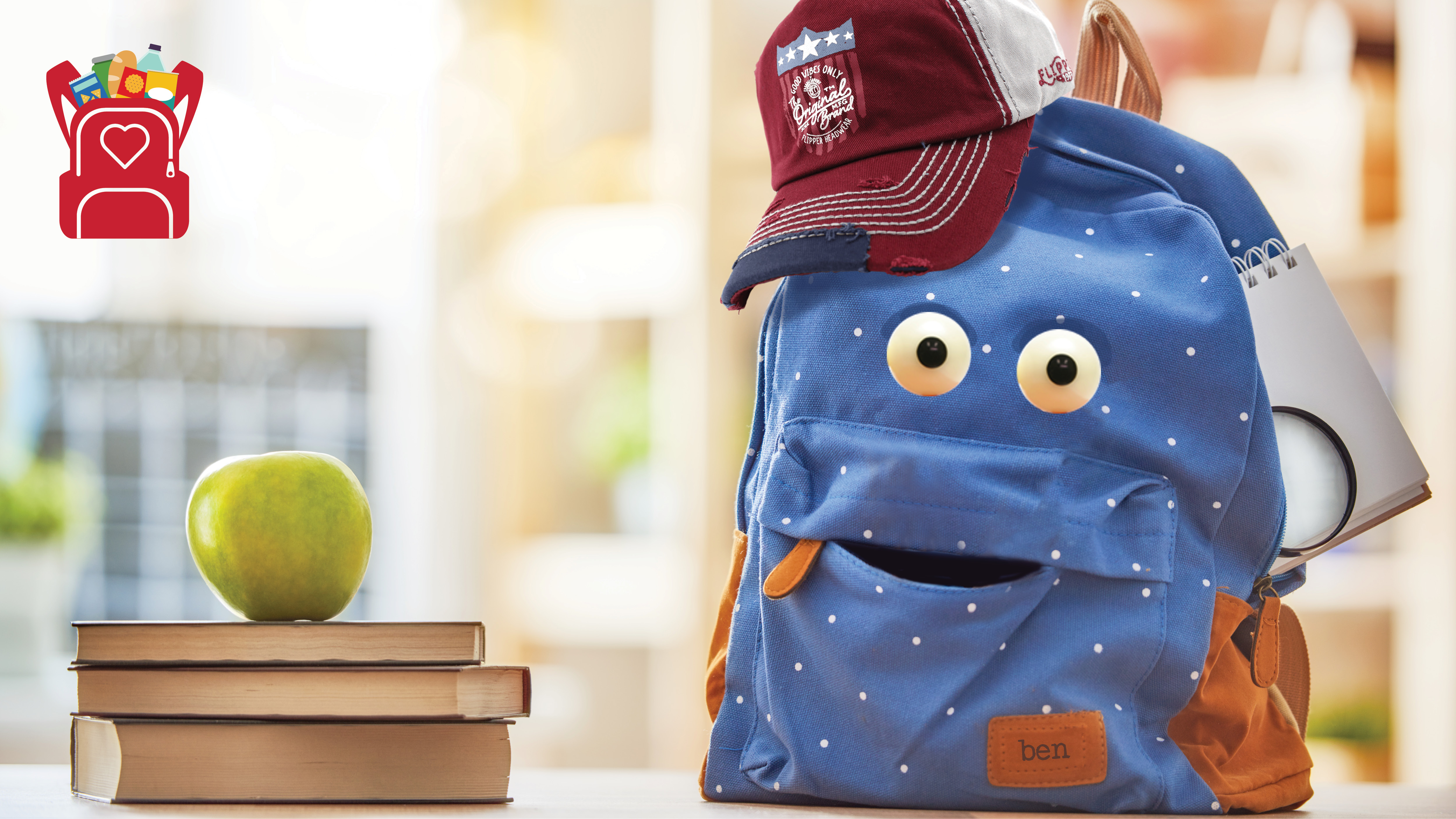 Will you join Blessings in a Backpack for Giving Tuesday this year? Our goal is to raise $18,000 in only one day — on
November 27, 2018. If we meet our goal, it will help us provide more than 6,200 hunger-free weekends this school year. Click here to donate now!
This year, our Giving Tuesday social media campaign is Blessings in a Backpack from the perspective of kids' backpacks. Backpacks with fun personalities will share the impact of our mission throughout the day.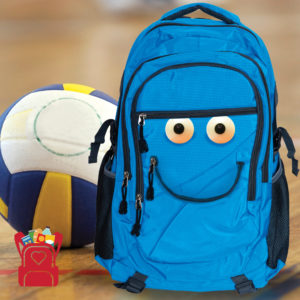 For example, meet Annie's backpack:


I am delighted to share that my kid Annie made the school volleyball team! The coach credits her hard work and dedication. But you know what? I credit the Blessings in a Backpack food that Annie takes home on Fridays. Because I know that kids need food to grow big and strong and to dominate on the volleyball court. You can help give kids the advantage. Donate today to feed the kids this weekend.
Plus, we have a lot of fun giveaways to thank you for being a part of our Giving Tuesday!
9-11:59 a.m. EST on Nov. 27
Donate $100 or more during the morning rush, and KIND Snacks, our Morning Snack Break Sponsor, will give you a gift bag with an assortment of KIND Snacks.
2-5:59 p.m. EST on Nov. 27
Donate $100 or more during this time, and Barilla, our Dinnertime Donation Sponsor, will give you a coupon for a free box of Barilla pasta and jar of Barilla sauce.
9-11:59 p.m. EST on Nov. 27
Donate $100 or more as we round out our day, and the Arby's Foundation, our Midnight Snack Sponsor, will give you a coupon for a free Arby's sandwich.
*Giveaways are limited to the first 30 donors to donate the minimum amount during these time frames.
And for our biggest campaign of all, we have the Kindness King or Queen contest:
Any donor who gives $250 or more on Giving Tuesday will be entered to win a 3-month supply of KIND Snacks. This includes pressed bars, fruit bites, and protein bars. You will be the king or queen of the office with these goodies, as well as the Kindness King or Queen for helping us hit our Giving Tuesday goal!
Stay tuned for more information on these exciting giveaways by following Blessings in a Backpack on social media. Don't forget these are all Giving Tuesday specific deals and to be eligible you must donate on Nov. 27.
Did you know that each year $10 billion of corporate matching money goes unclaimed? Click here to see if your employer will match your donation on Giving Tuesday! Click here to donate to a specific program or school.
Follow us on Instagram, Facebook, and Twitter.
Use the hashtags #Blessingsina?, #GivingTuesday, and #BlessingsinaBackpack.
What is Giving Tuesday? This national day of giving is dedicated to engaging in charitable activities that celebrate and support nonprofit organizations worldwide. Learn more here.