Green Bay Packers' Sam Barrington Visits, Donates to Milwaukee School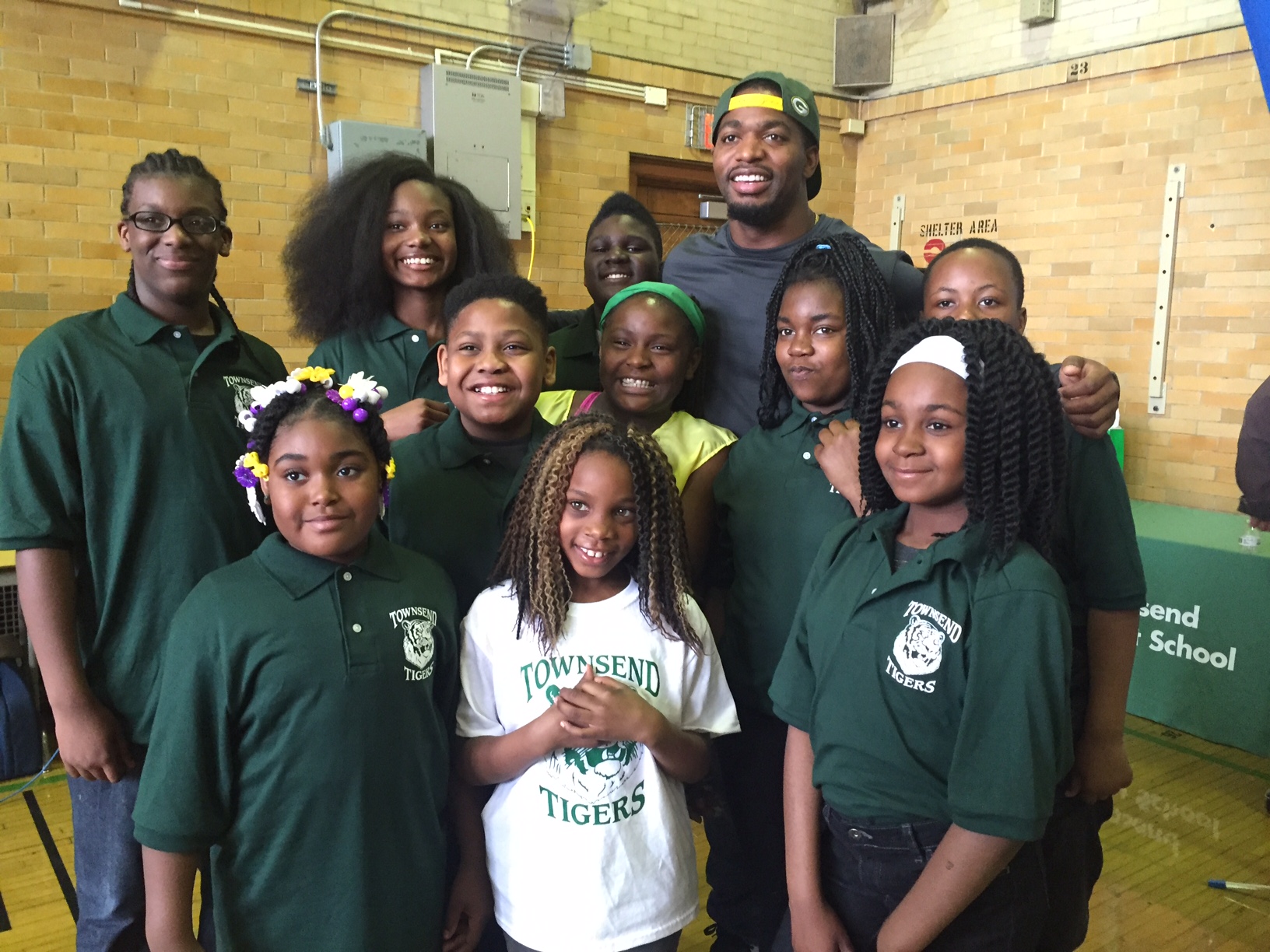 Green Bay Packers linebacker Sam Barrington and United Healthcare teamed up to support the students of a local Milwaukee public school.
The Packers' Walter Payton Man of the Year donated backpacks of healthy food to the 335 students in support of Blessings in a Backpack. Blessings is a non-profit organization that distributes nutritious food to students who don't have access to it.
Beginning next school year, Barrington and United Healthcare plan to donate more than 100 bags of healthy snacks to Townsend every Friday afternoon. The bags will be distributed to kids who may not have access to nutritious food during the weekend.
Read more at proplayersinsider.com.