Making an Impact in Chicago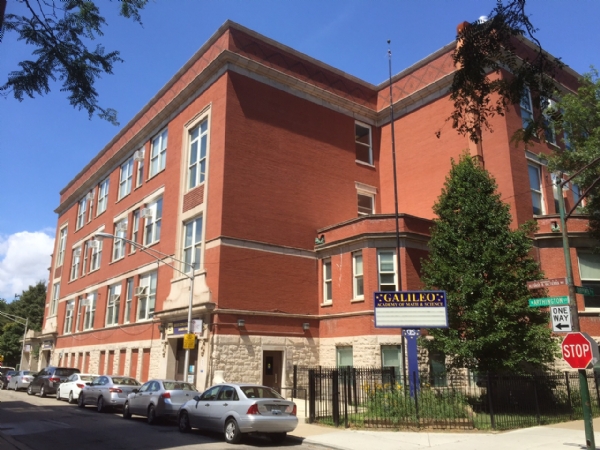 Tyson Foods has a long-standing commitment to fighting hunger – donating 100 million pounds of food over the past 15 years and pledging $50 million in cash and in-kind donations over the next five years. This commitment includes a special focus on innovative initiatives at the local level.
In Chicago, what started as a single-day teambuilding opportunity for team members quickly grew to a longer-term commitment – adopting a school and feeding 413 students at Galileo Scholastic Academy. The school is just across the highway from Tyson Foods' Chicago office.
We spoke with Matt Pakula, director of corporate social responsibility (CSR) at Tyson Foods, to hear more about how their Chicago office is making a difference through Blessings in a Backpack.
Why is giving back important to Tyson Foods?
It's not just about giving back, for Tyson Foods hunger relief is an issue that we're obviously passionate about. Hunger relief is our primary CSR focus. We want people to eat, and there are a variety of ways our company engages in hunger relief activities.
Along the way, we've learned the hunger relief process isn't perfect and some food insecure residents fall through the cracks. You see these cracks filled with summer feeding, weekend nutrition, and holiday meal delivery programs, as well as other similar programs. We continue to look for opportunities to push our hunger relief efforts beyond the norm and fill some gaps.
 What made you give to Blessings in a Backpack?
 The weekend food gap facing low-income students is an issue we see more and more, and we decided it to make a difference by working to alleviate it in our community.
Blessings in a Backpack gives us the opportunity to localize our commitment and it's important for us to give back to our communities. Many of our team members see opportunities to engage through various programs and initiatives Tyson Foods offers, but often the connection to our local community gets their attention. Allowing our team members to feel that local passion and know that they're helping a neighboring school makes our partnership much more meaningful.
 What do you think is unique about the work they do?
 For Tyson Foods, Blessings in a Backpack's ability to zero in on weekend nutrition is important. They are experts in this area, which gives them an advantage in how they approach their work to ensure a solid execution and strategic focus. Blessings in a Backpack stays concentrated on their main issue – feeding hungry kids over the weekend during the school year – and doing it well.
Click here to learn more about how you can get involved with Blessings in a Backpack.