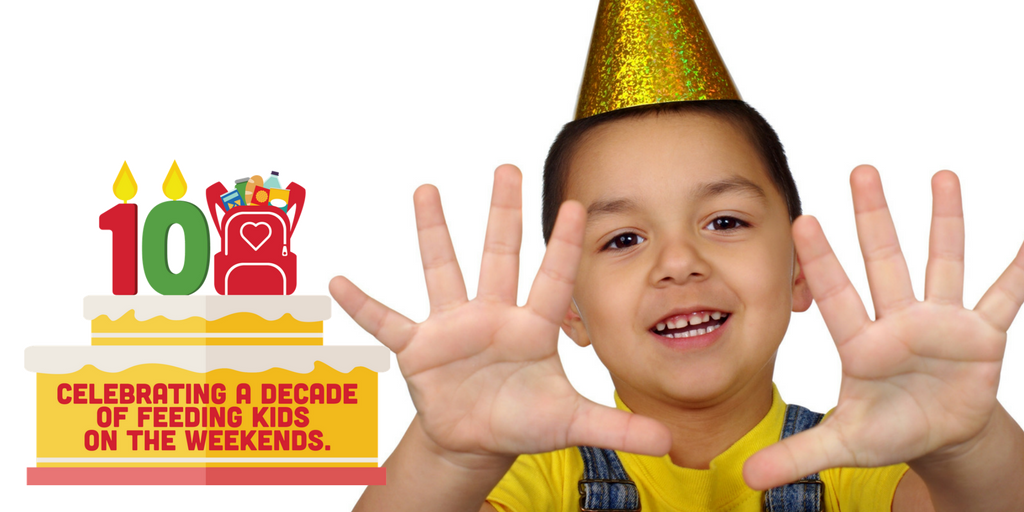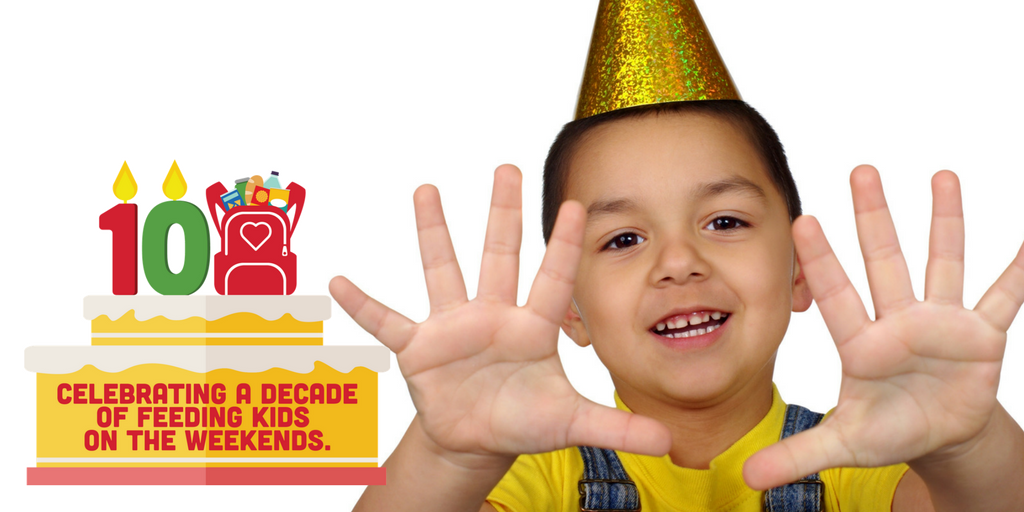 Blessings in a Backpack is celebrating a decade of feeding kids on the weekends!

Blessings in a Backpack became a 501(c)(3) organization in 2008. Since then, we have made more than 20 million hunger-free weekends a reality for kids across America.
We are kicking off our tenth birthday year-long celebration in June 2018, at the National Volunteer
Conference! We will celebrate our successes in the fight against childhood hunger by feeding kids on the weekends, and recognize our volunteers, partners, community leaders, and schools who have supported us along the way.
Everyone can participate in events and campaigns during this year-long birthday celebration that includes National Blessings in a Backpack Week, birthday bashes, and fundraisers including walks and Giving Tuesday. Click here to see our schedule of events. Together, we will share the impact of Blessings in a Backpack through the years and raise funds to feed more kids on the weekends in the next ten years and beyond.
Share your birthday with kids facing food insecurity. Make a difference by asking
for hunger-free weekends instead of personal gifts.
Click here  to learn more about donating your birthday to Blessings in a Backpack.