The Race to Feed Chicago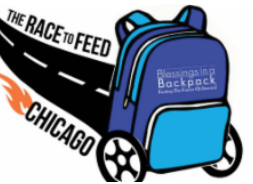 May 4, 2017, 6–8 p.m.
1000 N. Branch Street, Chicago
Gather your family, friends, and colleagues, ignite your hearts, and get ready to rev up during Blessing in a Backpack's inaugural Race to Feed Chicago event! Delicious barbecue, a fully stocked open bar and lively music, will set the stage for a memorable evening, culminating with a fun charitable challenge.
Teams will playfully compete to see who can pack 50 bags of food the quickest, to help feed children in the Chicago area. At the end of the race, the pit crew will have truckloads of backpacks to deliver to local schools the next day as Blessings in a Backpack works to ensure no child has to go an entire weekend without any food. We hope you will leave with a genuine desire to join us in the race to feed children across America!
Online registration is now CLOSED. Tickets to this event can be purchased using cash or credit card at the door for $75. Please arrive promptly at 6 p.m. if you wish to participate on a team for the packing challenge component of this event. Learn more. 

Interested in sponsoring The Race to Feed Chicago? Check out our sponsorship opportunities here: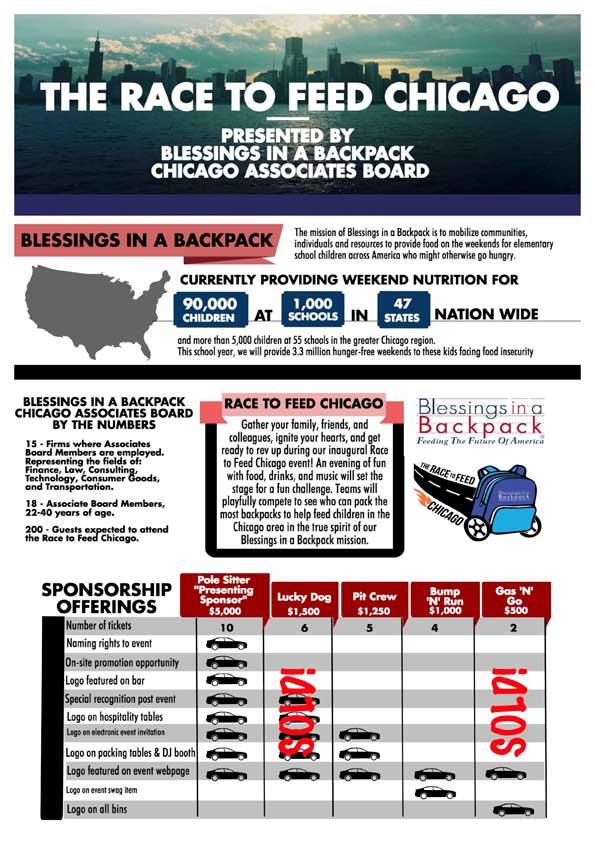 For inquiries about sponsorship opportunities, please contact Maurice Jadah.