Vitamin Shoppe Donates $25,000 to Blessings in a Backpack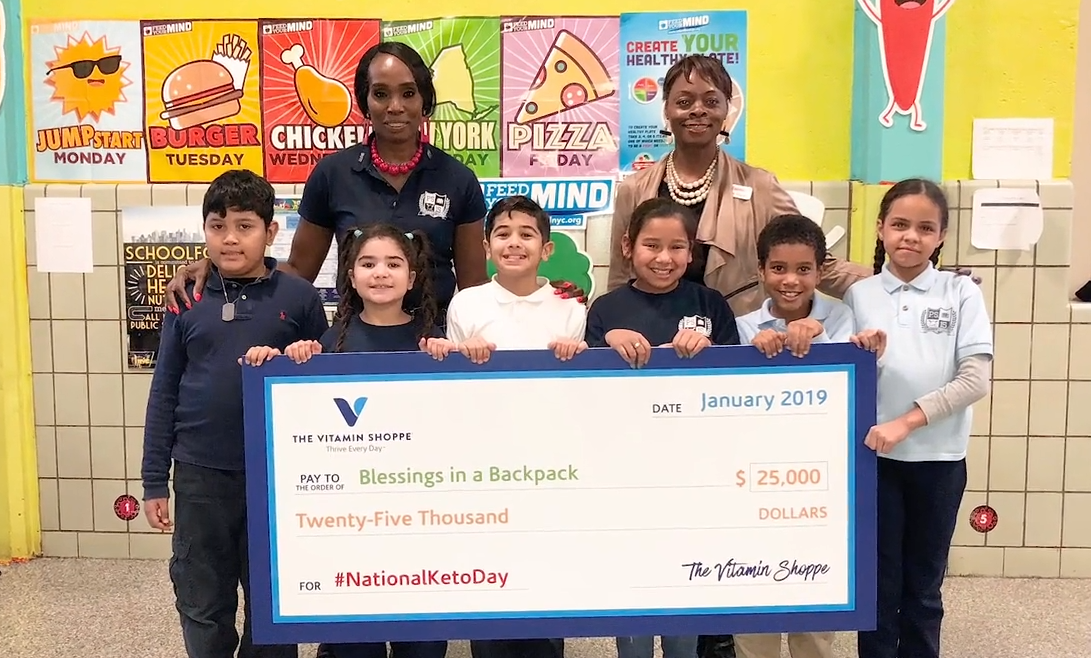 Vitamin Shoppe designated January 5, 2019, National Keto Day. For every post made on social media using #NationalKetoDay, Vitamin Shoppe donated $5, up to $25,000, to Blessings in a Backpack.
National Keto Day was celebrated throughout all The Vitamin Shoppe® store locations nationwide and on social media. Customers were encouraged to post a photo of their favorite keto foods (such as eggs, avocados, and salmon) and/or keto supplements to Instagram using the hashtag #NationalKetoDay.
"We thank The Vitamin Shoppe for partnering with Blessings in a Backpack to prevent childhood hunger and raise awareness about this silent epidemic," said Brooke Wiseman, CEO, Blessings in a Backpack. "During our 10th birthday year, it is especially exciting to collaborate with a company that understands the positive impact of closing the weekend nutrition gap."
On January 28, Vitamin Shoppe presented Blessings in a Backpack with a check for $25,000 to help Blessings feed the kids this weekend!
Thank you, Vitamin Shoppe for your support of our mission.