Volunteer Spotlight: Lauren Urban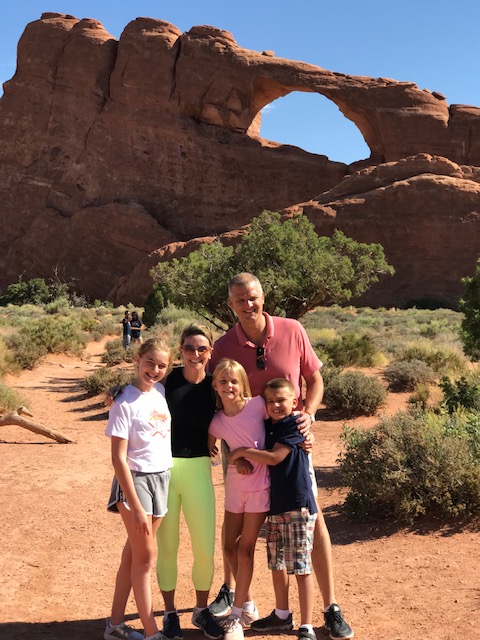 Meet Lauren Urban, Chicago Associates Board member
How did you become involved with Blessings in a Backpack?
I became involved with Blessings in a Backpack because of Brooke Wiseman. The timing was perfect — I had just stepped away from eight years on the Common Threads board and was very passionate about issues surrounding children and food health. I sat down with Brooke, who was a Union League Club of Chicago colleague of mine, and she mentioned Blessings was just beginning to formulate its Associates Board. I was immediately interested and offered to serve as Chair.
Why did you join the Chicago Associates Board?
 Charitable contributions, however small, are an important part of my life here in Chicago. Once I stepped away from Common Threads, I needed a new endeavor, and Blessings was the natural next step. I loved that the Board was just beginning, and the others who had signed on were intriguing. Four years later and I haven't looked back!
What is the mission of the Chicago Associates Board?
The Associates Board exists to further the mission of Blessings in a Backpack — to aid in ending childhood hunger by sending school-aged children home with food for the weekend when they would otherwise suffer from food insecurity.
Do you belong to any other boards or organizations? If so, please list them.
I am an avid supporter of the Union League Boys + Girls Club, active participant at the Union League Club of Chicago, and also have three children at the Francis Xavier Warde School.
As a board member, what accomplishments are you most proud of?
I'm most proud of the template we've created for additional Associates Boards cropping up nationwide.
What's your favorite Blessings memory?
My favorite Blessings memory is seeing a video of our youngest child packing bags through a program at school. It is so important to me to start this kind of education early and instill a desire to help those less fortunate.
When you're not serving on the board, how do you spend your time (hobbies/interests)?
When I'm not serving on the Board, I'm working full time as an attorney, cooking for pleasure, keeping up with my respite Pilates, and running from one soccer/baseball/basketball practice to the next!