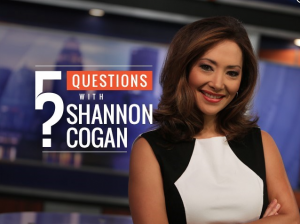 By Shannon Cogan, anchor, WAVE 3 News
LOUISVILLE, KY (WAVE) – Of course there's Thurby, Oaks, and Derby. But something that many people look forward to almost as much are the galas. One that is gaining a reputation of serious star power and fun is the Unbridled Eve Derby Gala, which was founded in 2012 by sisters Tammy York Day and Tonya York Dees.
This will be their sixth year for the event, which is held Derby Eve, May 5, at the Galt House.
The list of celebrities who will be at Unbridled Eve was just released today. Here's a short list: Sharon Stone (actress and producer), Selma Blair (film and television actress), Chase Crawford (film and television actor), Mira Sorvino (Oscar-winning actress), Paul Sorvino (actor, singer, writer), Christopher Backus (actor), and Beau Bridges (three-time Emmy, two-time Golden Globe and one-time Grammy Award-winning actor and director). Tammy and Tonya promise all in attendance will be impressed by what their décor company, Millennium, has come up with for this year.
The Unbridled Charitable Foundation, Inc. has supported 31 charities with $1,626,108. This year the two primary beneficiaries for this year's Unbridled Eve Gala are Blessings in a Backpack and Fund for the Arts. In addition, 17 other local and national philanthropic organizations will receive proceeds from the event.
Entertaining the crowd of more than 1,000 will be Morris Day and the Time, Taio Cruz, John Elefante (Kansas lead singer), the founder and lead singer of The Romantics – Wally Palomer, Special Guest Robin Meade with a special performance, the amazing Louisville Crashers, and Farewell Angelina.
Sounds like a party!
Here are my five questions with Tammy York Day and Tonya York Dees:
1. Is there a lot of competition between the events and can you give us an idea of what the "celebrity" gets?
Each event has its own style and there are differences. The scope and caliber of the Kentucky Derby lends itself to an infrastructure to support many events, and all the better when you can use that to raise needed money and awareness for charity. We've been sold out for dinner for some time and have a waiting list. We host the celebrity guests who attend Unbridled for the weekend, including the Kentucky Derby, and we pay for entertainment. We made a decision when we started the charity that we would not pay straight celebrity "appearance" fees, it just doesn't feel right to divert funds that could go to the charity to do so.
2. What made the two of you come up with this idea and how did you get the funds to pull it off initially?
Our parents instilled a spirit of volunteerism in us from the time we can remember. We have individually chaired and co-chaired many charity boards and events. After many years of organizing successful Derby eve events for other organizations as volunteers, we realized we had amassed an amazing group of people we loved working with… sponsors and volunteers! We decided we wanted a more national outreach with local roots so we filed as a 501c3 and the rest is history.
3. What's one of your more memorable moments that you weren't expecting?
Tammy: When Luke Bryan ran and grabbed my hands on the red carpet at the Kentucky Derby the morning after the gala, kissed me on the cheek and asked, "do we know what we raised?!" After killing it with an amazing performance, his first thought the next morning amid all the Kentucky Derby revelry was for the charity, amazing.
Tonya: I love watching the joy it gives to people/celebs who are bringing a guest who has the Derby on their bucket list—among them were Ian Somerhalder who brought his Father (they are from New Orleans, and grew up around horse racing); Luke Bryan who brought his Dad, stepmom, and others. Luke said that as a son of the South (he's from Georgia) that Derby was a "must-do"; and Bill Paxton who brought his 91-year-old father who passed away that same year in December.
4. What's the biggest challenge to put on the party each year?
Tammy: Lack of sleep, ha!
Tonya: Balancing our full-time careers, real-life, and the all-consuming planning Unbridled requires.
5. What's the first thing you do when the party's over?
Tammy: Take a moment to look at the ballroom and feel blessed that it all went well. Then change into comfortable shoes.
Tonya: Beg someone to massage my feet.
EXTRA QUESTION: What will you be wearing?
We will both be wearing an Ashley Lauren amazing creation!