Cookies for a Cause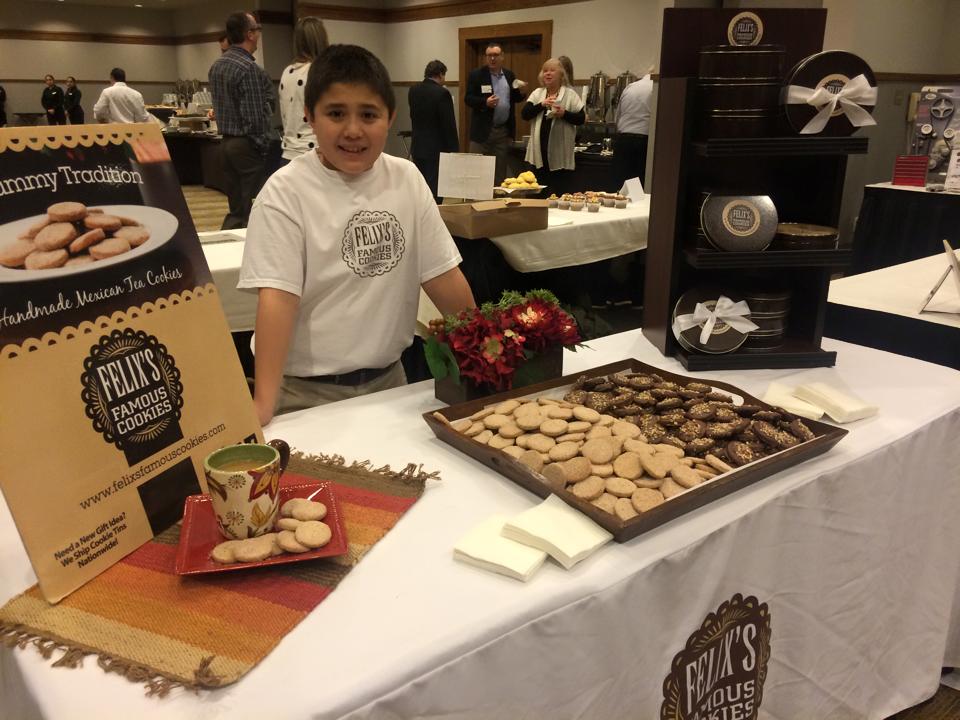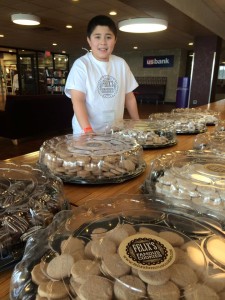 There are very few things Felix Castillo loves more than baking cookies.
The 11-year-old has turned his hobby into a successful cookie business and has become one of the youngest CEOs in the state of Illinois.
It all started in 2011. After moving to Chicago with his family, his grandmother saved her famous, family cookie recipe on the family's laptop. Months later, Felix's mom came across the file as he was looking for the perfect product to sell at the school craft fair. Inspired by his grandmother, Felix's cookie business was sparked. 
"I loved eating Grandma's cookies every Christmas," he said. "I knew we had to make them for everyone."
Felix's Famous Cookies bakes around 3,000 cookies per day. During the holiday season, Felix, with the help of his mom, Laura, and a few of his friends' grandmothers, can bake upwards of 20,000 cookies.
"We bake three days a week," Laura said. "Felix comes home from school, does his homework and then we go to the kitchen. It's a lot of fun."
Baking is engrained in the Castillo household, as evidenced by the family dog, Cookie.
"My mom said if we sold 10,000 cookies I could get a dog," Felix said. "I knew exactly what I wanted to name it."
Felix's Famous Cookies prides itself on having the flakiest, tastiest cookies on the market. He sells a variety of different cookies— ranging from pecan powdered sugar to the chocolate covered originals – on his website.
In March, Felix's Famous Cookies will donate a portion of its proceeds to Blessings in a Backpack. Felix and Laura felt connected to the mission, in part, because it reminded them of the one who started it all, Grandma Toni.
"We are so excited to work with Blessings in a Backpack," Felix said. "Grandma's heart always broke when kids at her school couldn't eat lunch. I am glad we can help."