Bailee Madison & Lauren Alaina Help Distribute Backpacks With Blessings in a Backpack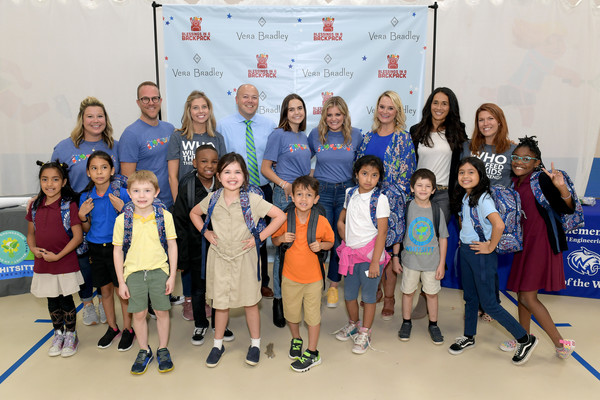 Bailee Madison and Lauren Alaina have fun at a Blessings in a Backpack event held at Whitsitt Elementary School on August 28 in Nashville, Tenn.
The 19-year-old actress and the 24-year-old singer and DWTS contestant helped hand out 475 Vera Bradley school bags that included a Blessings in a Backpack weekend food and enjoyed a carnival of back-to-school festivities.
Bailee and Lauren met at the event for the first time and Bailee completely fangirled.
"I have been a fan of hers for so long, and I'm just, I'm not playing it cool, but that's fine," Bailee said in Lauren's Instagram Story.
"Well I like it, we don't have to play anything cool because we're going to a carnival," Lauren added.
Lauren is heading to Panama City Beach, Fla. on Friday, August 30, for another Blessings in a Backpack event.