Baltimore Ravens: Bills Mafia's Donations Nearing Half a Million in Support of Lamar Jackson, Blessings in a Backpack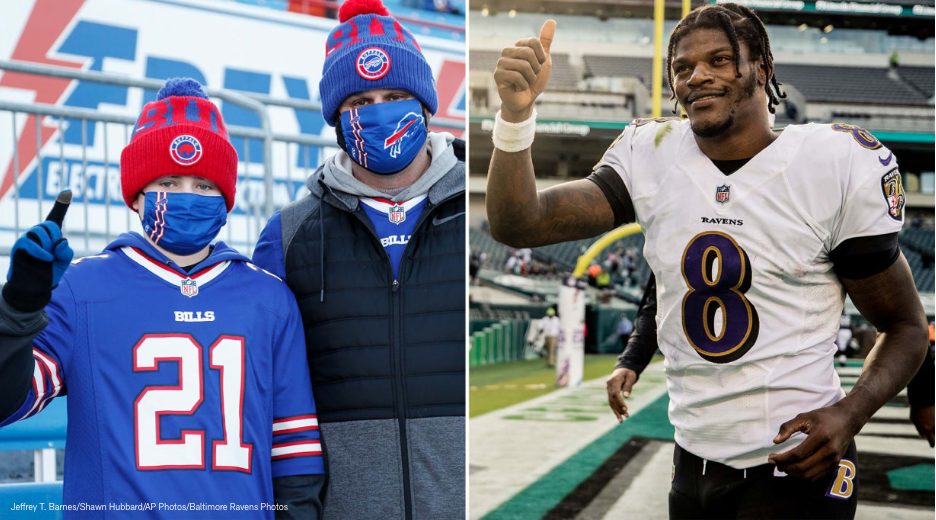 Story by Ryan Mink, via BaltimoreRavens.com
What started as a single Bills fan's idea to support the injured Lamar Jackson by helping his favorite charity has morphed into a massive fundraiser.
Bills Mafia, now with the support of Chiefs fans, has raised nearly half a million dollars for Louisville's chapter of Blessings in a Backpack. As of Tuesday night at 9:30 p.m., there were 16,350 donors and $445,500 raised.
On Monday, Bills Mafia challenged the Chiefs Kingdom to help them surpass $500,000 before Sunday's AFC Championship game. If they do so, it would help provide 125,000 hunger-free weekends for kids experiencing food insecurity during the COVID-19 pandemic.
The donations have mostly come from Bills fans, but the organization's website said many have also come from other NFL teams' fans and others who "don't like football but are inspired" by the movement.
On Monday, Jackson tweeted his appreciation to Bills Mafia: "Means a lot not to only me but those kids as well."
Jackson has a deep connection to Louisville after winning the Heisman Trophy there in college. In 2018, he raised $25,000 through autograph signings to donate to Blessings in a Backpack.
According to the organization's website, $130 will feed one child on the weekends for one 38-week school year through the Blessings in a Backpack program.
Bills fans are known for their giving, and it's not their first time doing so with the Ravens involved in the cause. At the end of the 2017 regular season, after a last-minute Andy Dalton touchdown pass eliminated the Ravens from the playoffs and gave the Bills a spot, Bills fans raised more than $415,000 for the Andy and Jordan Dalton Foundation.
This time, it all started with some Bills fans on Reddit after Jackson was knocked out of Saturday night's game in the third quarter by a concussion.