Syracuse City Schools Provide Hungry Students with Blessings in a Backpack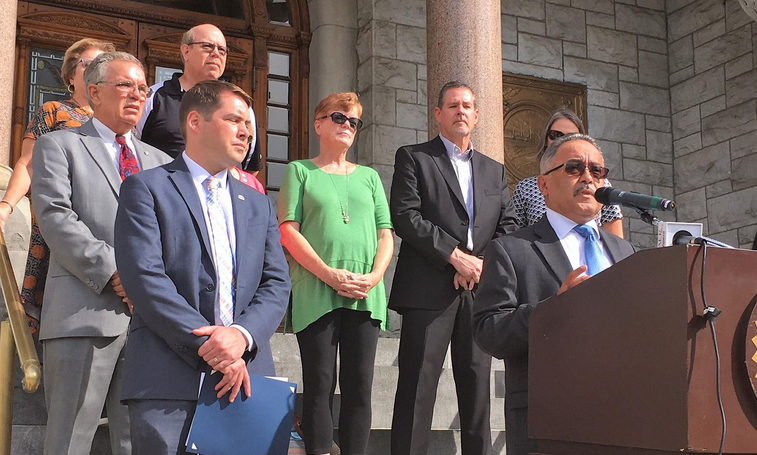 Story by Scott Willis & Brad Klein & Joyce Kim via waer.org.
More than 900 Syracuse City school children will be going home with a backpack full of food every weekend thanks to a program that aims to fill gaps in hunger for under resourced families. It's called "Blessings in a Backpack," which has grown this year to include five schools.
Superintendent Jaime Alicea knows that many children just aren't getting fed at home.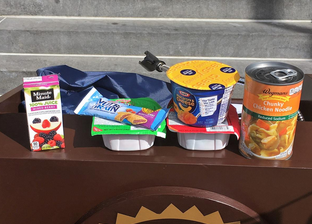 "In the Syracuse city school district, we provide breakfast to 11,000 kids every day, lunches to 15,000 kids every day, and on weekends thanks to the collaboration that we have with community agencies and with the Blessing," Alicea said.
Program Coordinator with Blessings in a Backpack says the bags will contain six healthy items: two breakfast, two entrees, and two snacks. School District Chief Nutritionist Rachel Murphy says 1/3 of food needs are not met for city school students, especially on the weekends where students can go up to 72 hours without proper nourishment.
"We have social workers who already know who the parents are, they already know the family dynamic," Murphy said. "What they do is they basically identify families who don't have other resources in place, can't get other resources in place. Or, maybe the children are transient. They don't have a family network, they might be in foster care. We know that the children we are working with it's very individualized."
Murphy says parents or guardians have to complete a survey and sign off on the program. She says the program has been almost too well-received by the students.
"We have kids who are supposed to be discreet. They're supposed to keep it quiet but they're not. 'Where's my bag? I want a bag. They got a bag.'" Murphy said. "We know that the kids enjoy it, we know they like it because we're hearing from them. We even have them, when they're getting on the bus to go home, ready to dive in there and go through their stuff and check out what's on the menu for the weekend."
High demand means the schools have been using a rotation system where one classroom gets the bag for the week. However, teachers tell Murphy that some children have become so dependent on the program that they go home crying when they don't get a bag. Blessings in a backpack is holding a collection drive September 29th at the Walmart, Route 31 in Liverpool.
Here's a list of foods needed for the Fill-a-Bus collection:
Ready-to-serve soups with easy open lids, i.e. chicken noodle, vegetable beef
Macaroni and cheese microwavable cups – any brand
Chef Boyardee, all varieties
Fruit and grain breakfast bars. NO NUTS
100% juice boxes or pouches
Applesauce cups, any brand
Fruit cups, any variety or brand