Buffalo Bills fans are donating money to Baltimore Ravens QB Lamar Jackson's Favorite Charity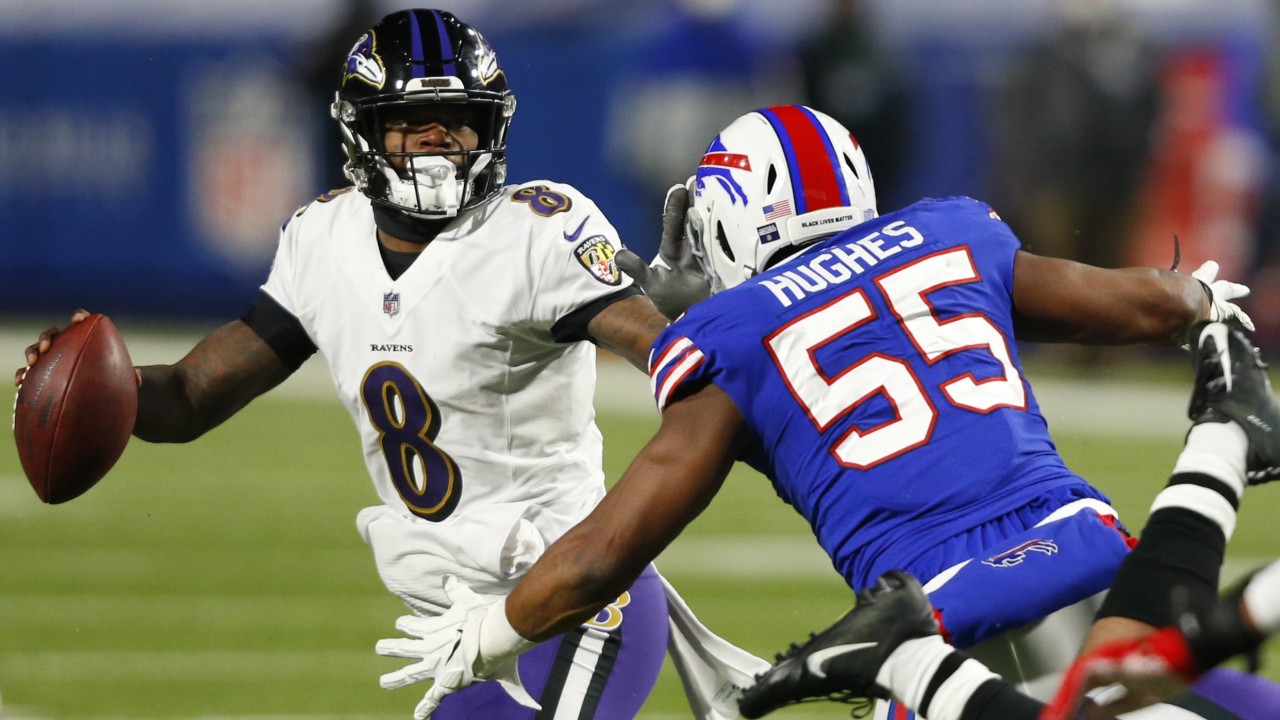 Story by Kevin Brown, nbcwashington.com.
After quarterback Lamar Jackson suffered a concussion in the fourth quarter of the Ravens' AFC Divisional Round game to Buffalo on Saturday night, all hope was lost for the Ravens' season.
Riding high off their second playoff win since 1995, Bills fans took to Reddit to find a way to support the ailing Jackson. Then, one Bills fan found his favorite charity was the Louisville chapter of Blessings in a Backpack, a non-profit charity that works to ensure children who are fed through federal programs during the week don't go hungry on weekends. Due to school closures because of the pandemic, the charity has turned its attention towards making sure children who qualify for the program are fed each day.
Jackson donated a $25,000 profit made from signing autographs to the organization back in January 2018.
It's quite the noble gesture from Bills Mafia in a classy display of sportsmanship and good will, and even inspired fans in the Ravens subReddit realm to follow suit. Though it's unclear how much money Bills fans have raised in Jackson's honor, the compassion shown was terrific to see following a playoff game.
Photo by: Jeffrey T. Barnes/AP