More kids find food in their backpacks thanks to Discover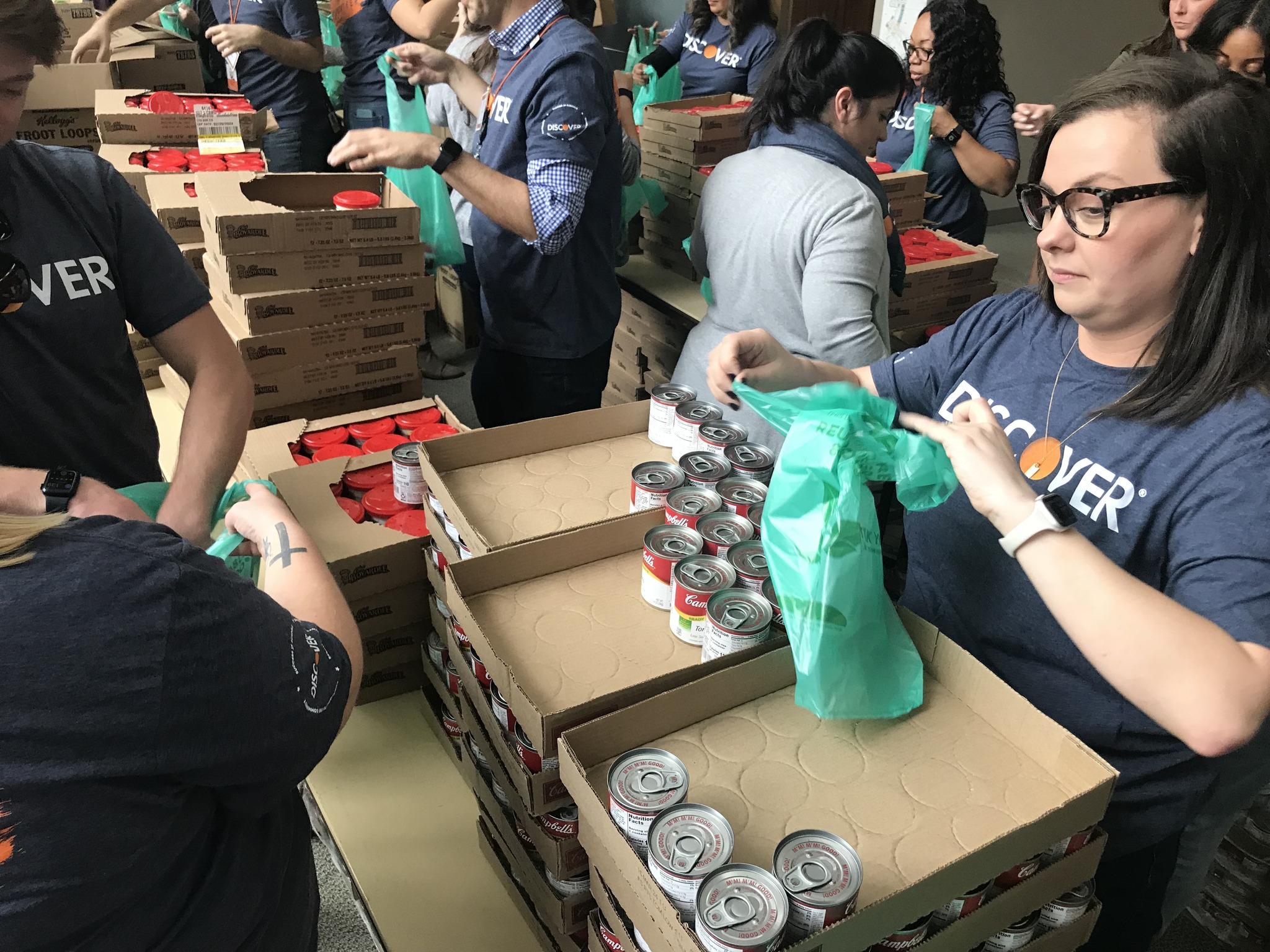 Discover has partnered with Blessings in a Backpack for many years, supporting our work to provide weekend food for school-aged children who might otherwise go hungry.
In 2022, Discover pledged over $250,000 to feed 1,570 children at six schools nationwide — in the suburbs of Chicago and Columbus, Ohio; Lake Park, Utah; and Phoenix. Its employees also volunteered valuable time to support kids in their communities and our mission.
"At Discover, we believe everyone should have access to a bright future. This starts in the classroom by empowering our youth and making sure they are prepared to learn," Alyse Perkowitz, manager, community affairs at Discover, said. "Partnering with Blessings in a Backpack not only provides our employees a way to give back to their local communities, but provides children with access to nutritional food, fueling their bodies and allowing them to all that school has to offer." 
Continue reading for all the ways Discover is committed to giving back through Blessings in a Backpack.
Headquartered in Riverwoods, Illinois, Discover rarely goes more than a couple of months without an event to benefit its local Blessings in a Backpack program(s). No matter the size of the group, employees love packing food — and we love to help them!
In September, 44 Discover Management System department employees met to pack 750 bags of weekend food for four schools in Highland Park, a suburb of Chicago.
Shaneé Childs-Beaver, assistant principal at Martha Ruggles STEAM Elementary School in Chicago, said, "The students and parents are excited to receive Blessings each week… a parent said, 'You just don't know what this has done for me.'"
In October, the HR department hosted an all-hands-on-deck event that engaged 200 employees, resulting in 4,000 bags of food packed and delivered to 10 schools throughout Illinois. The programs were grateful to receive donated food that would last several weeks.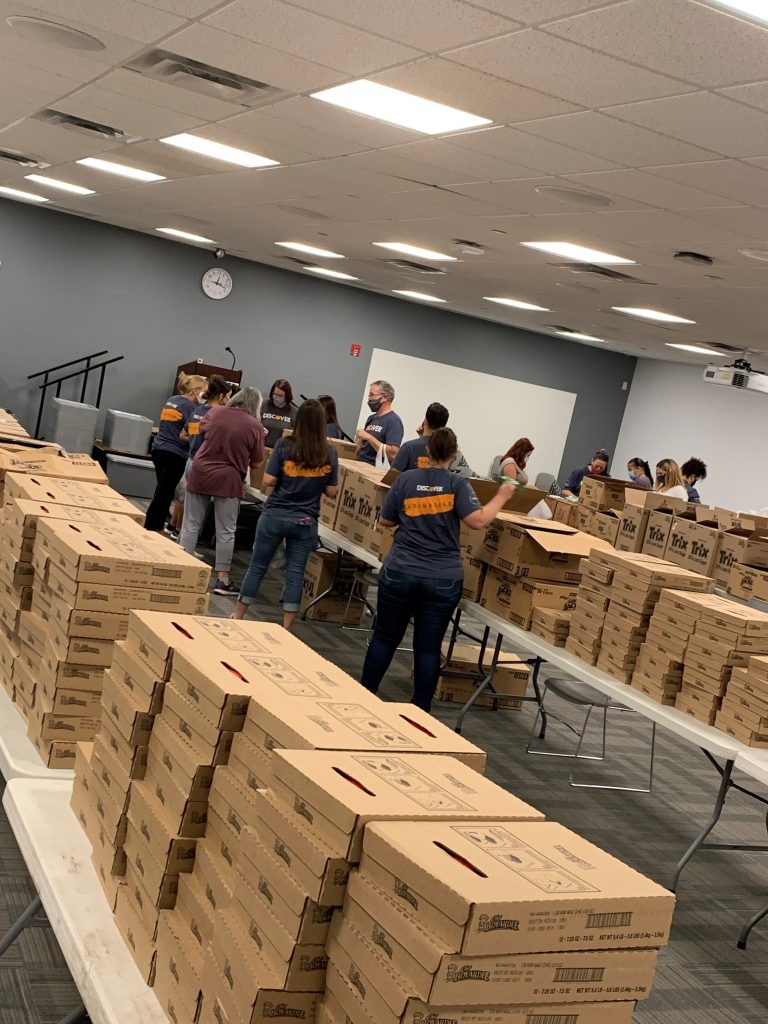 As a school investor, Discover is committed to ensuring children in five key regions of the country get the nourishment they need every weekend so they can learn, grow, and thrive throughout the school year.
For years, employees in West Valley City, Utah; New Albany, Ohio; and Phoenix have packed food for the kids in their community every month. In 2022, Ohio employees adopted a second school! One volunteer shared, "We have an AMAZING time!"
In Chatham, Illinois, 750 students at three schools receive Blessings in a Backpack's prepacked food each school year weekend. At headquarters in Riverwoods, Illinois, employees pack food quarterly to feed 200 children at George Leland Elementary.
In 2022, Discover made hunger-free weekends a reality for 1,570 children nationwide. The result? Nourished kids who are ready to learn!
Echoes of gratitude are ringing across the country. A few quotes from our local volunteers help paint the picture:
"We are thrilled" and "super excited!"
"Thanks so much… for all you do to help the children."
"We really appreciate the support!"
Blessings in a Backpack staff also feels that sentiment.
Discover is an incredible partner whose continual generosity repeatedly astounds us, and we are honored to work with such considerate and involved supporters. Discover is having an ambitious charitable year, having packed 23,610 food bags in 2022, and is committed to packing at least another 16,400 bags before schools let out for the summer break.
How does Blessings in a Backpack feel about all this?
"We appreciate you more than you know."