Backpacks filled with food and school supplies donated to Bronx children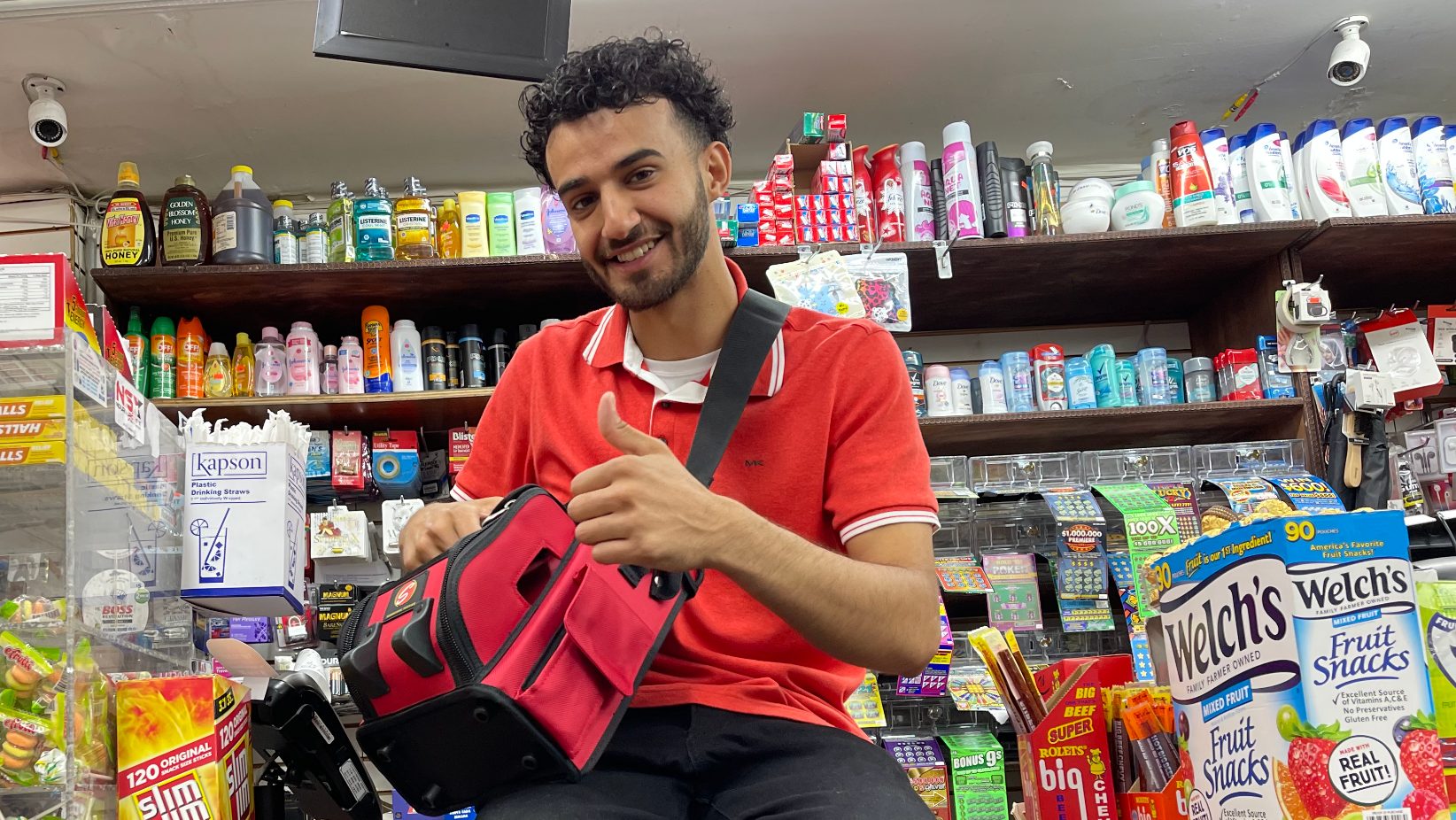 Blessings in a Backpack partnered with viral Bronx-based TikTok influencer Ahmed Alawn, better known as "itsMedyy," for a community appreciation giveaway event to celebrate the new school year. This event provided 300 free backpacks full of food and school supplies to local children in the Bronx area. Recipients were under 18 years old.
"It's important to make sure kids have food because I know what it's like to be hungry," said Alawn. "Part of our religion is to fast the whole day for a month, and we get to feel what it's like to be hungry. I feel like no kid should go through that, so it's only right to help."
Alawn, known as "itsMedyy" on social media, boasts 3.6 million TikTok followers with 70.1 million likes, and more than 312,00 Instagram followers. His rise to viral fame started with the creation of a math challenge in his family-owned bodega. Captured through his TikTok videos, Alawn gives neighborhood bodega customers one question to answer and if they are correct, they have five seconds to choose whatever they want from the store. To date, Alawn has given away more than $20,000 worth of groceries, household cleaning supplies, toiletries, school supplies, and more to many local families.
"We are very excited about this partnership," said Nikki Grizzle, chief marketing officer of Blessings in a Backpack. "Ahmed has had such a positive impact on his local community and across the globe through his internet fame. His passion for serving children and families is aligned with our dedication to providing food to children across the nation and relieving the burden of not knowing where their next meal may come from. Through this partnership, we will be able to help more families in the Bronx area this back-to-school season."
As part of this partnership, Alawn has also started a fundraiser with a goal of $10,000 for Blessings in a Backpack, encouraging his followers to donate and help feed children in need. The funds will go toward helping Blessings in a Backpack continue to feed food-insecure children in 46 states and Washington D.C., including New York. During the 2021-2022 school year, Blessings in a Backpack provided 2.2 million backpacks full of food for children during the weekends and throughout the week while schools were shut down due to the COVID-19 pandemic.
Click here to join ItsMedyy and Blessings in a Backpack to help feed children in need.