Mayors in 55 Cities Fill Backpacks with Food for Hungry Children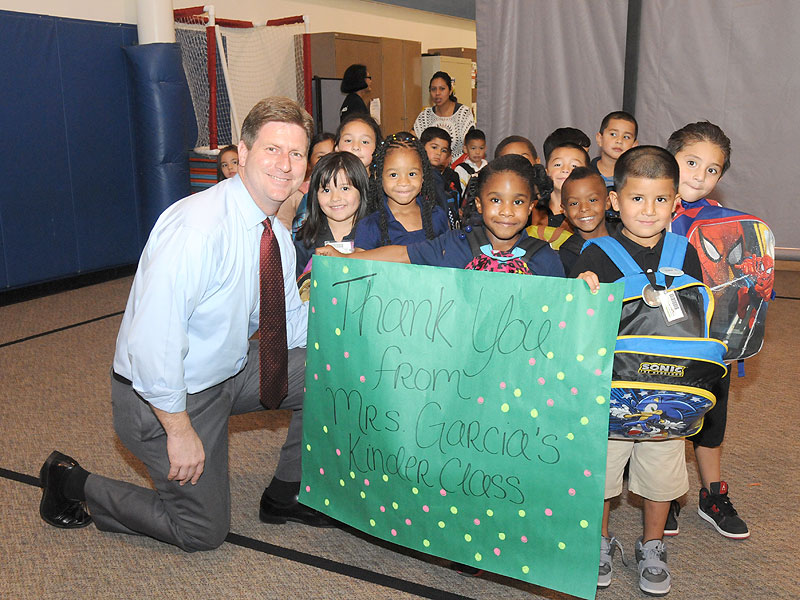 Thousands of students across the country this weekend will bring home backpacks filled not just with textbooks, but with plenty of food to carry them through to Monday.
Blessings in a Backpack, a nonprofit based in Louisville, Kentucky, provides food-filled backpacks every Friday for children in hundreds of schools across 45 states. PEOPLE introduced readers to the organization in 2012 as part of the PEOPLE First: Help Feed a Child initiative.