Mayors Making a Difference in Their Communities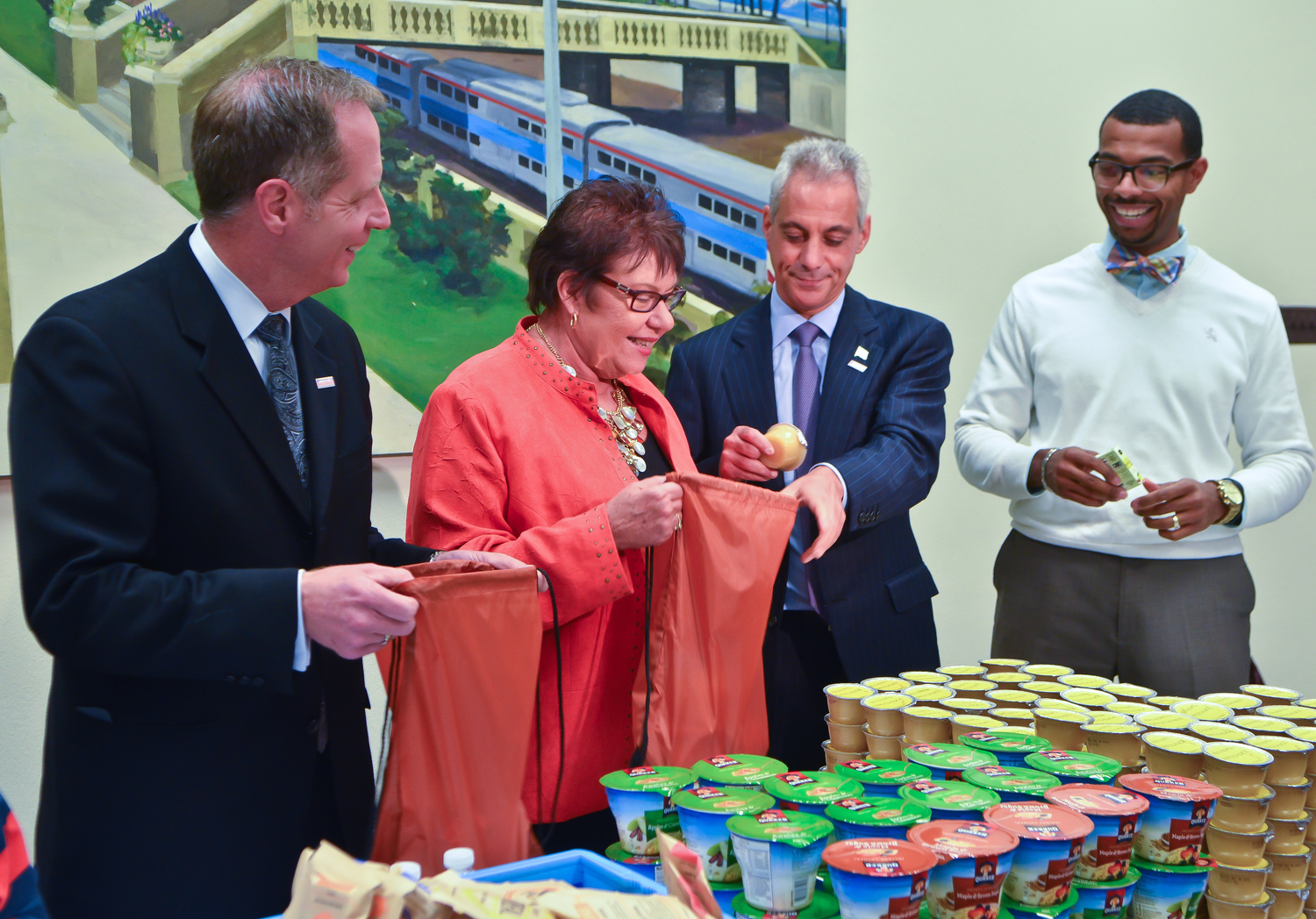 Three out of five teachers say there are children in their classrooms that regularly come to school hungry. We know that poor nutrition can result in improper organ development and function, a weaker immune system, increased hospitalization, stunting of growth and delays in neurological and cognitive development. Every day, children in nearly every community across the country go to school hungry. This is not acceptable.
For the second year, Blessings in a Backpack today joins forces with mayors across the country in an initiative to combat childhood hunger by packing backpacks full of food for the students in their communities who need it most. We are thankful for the support of the U.S. Conference of Mayors, proclamation sponsors Mayor Greg Stanton from Phoenix, Arizona and Mayor Jim Schmitt from Green Bay, Wisconsin who helped have September 17, 2015 declared "Blessings in a Backpack Day." Today, nearly 50 mayors across the country will join us in this effort.
Blessings in a Backpack mobilizes communities, individuals and resources to provide food on the weekends for children across America who might otherwise go hungry. Our programs currently provide nearly 3 million hunger-free weekends to more than 76,000 children in 44 states and the District of Columbia during the school year. This work is done through an all volunteer network. It always astounds me that a small group of committed volunteers have such an amazing collective impact in the lives of children across the country through our programs.
However, the need is still great.
Please join us in the fight against childhood hunger. Start a Blessings in a Backpack program in your community, write your legislator, donate to the cause. We will have a stronger and brighter future because of it.
Brooke Wiseman
CEO
Blessings in a Backpack