Volunteer Spotlight: Melissa Peter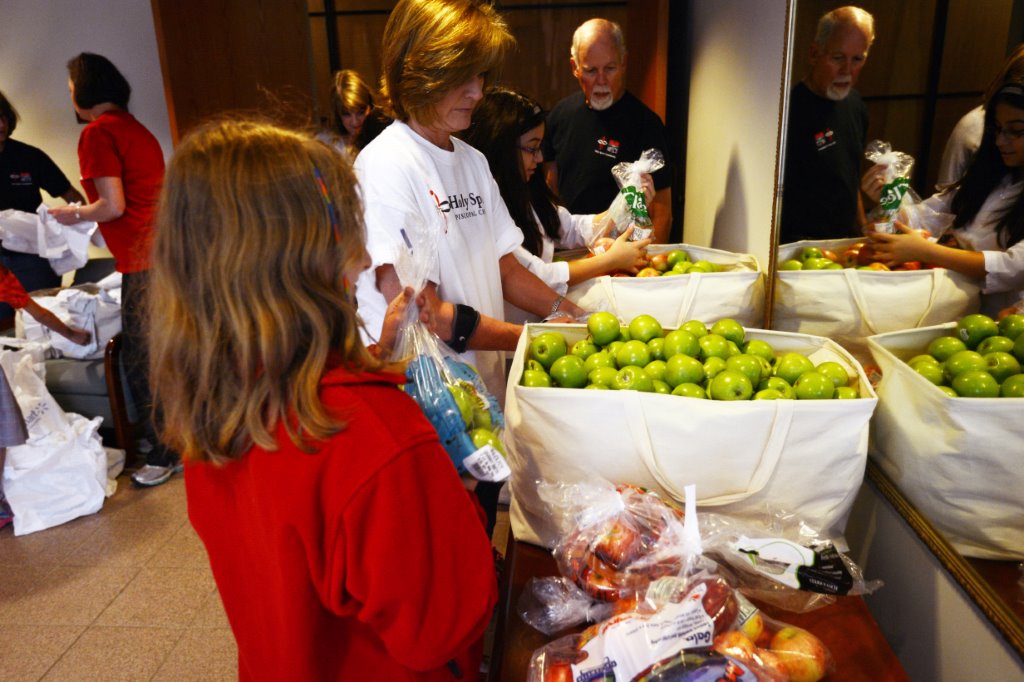 Meet Melissa Peter, Program Coordinator, supporting Blessings in a Backpack programs at Blackshear and Spring Shadows Elementary Schools in Houston, Texas. We asked Melissa . . .
How long have you been a program coordinator for Blessings in a Backpack?
This is my 6th year serving as the program coordinator at Blackshear and Spring Shadows Elementary Schools.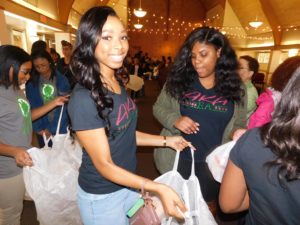 How did you become involved with Blessings in a Backpack?
On November 11, 2011, I learned of food deserts in Houston and the challenges many families faced in accessing groceries. I felt an immediate call to action, but it wasn't until I read a People Magazine's article (February 2012) about Blessings in a Backpack, that I knew how I could make a difference in my community.
How many children do you serve?
We serve 1,100 children who attend Blackshear and Spring Shadows Elementary Schools in Houston, Texas.
How many volunteers support your program?
We have about 30 volunteers who help each Friday with a bank of over 300.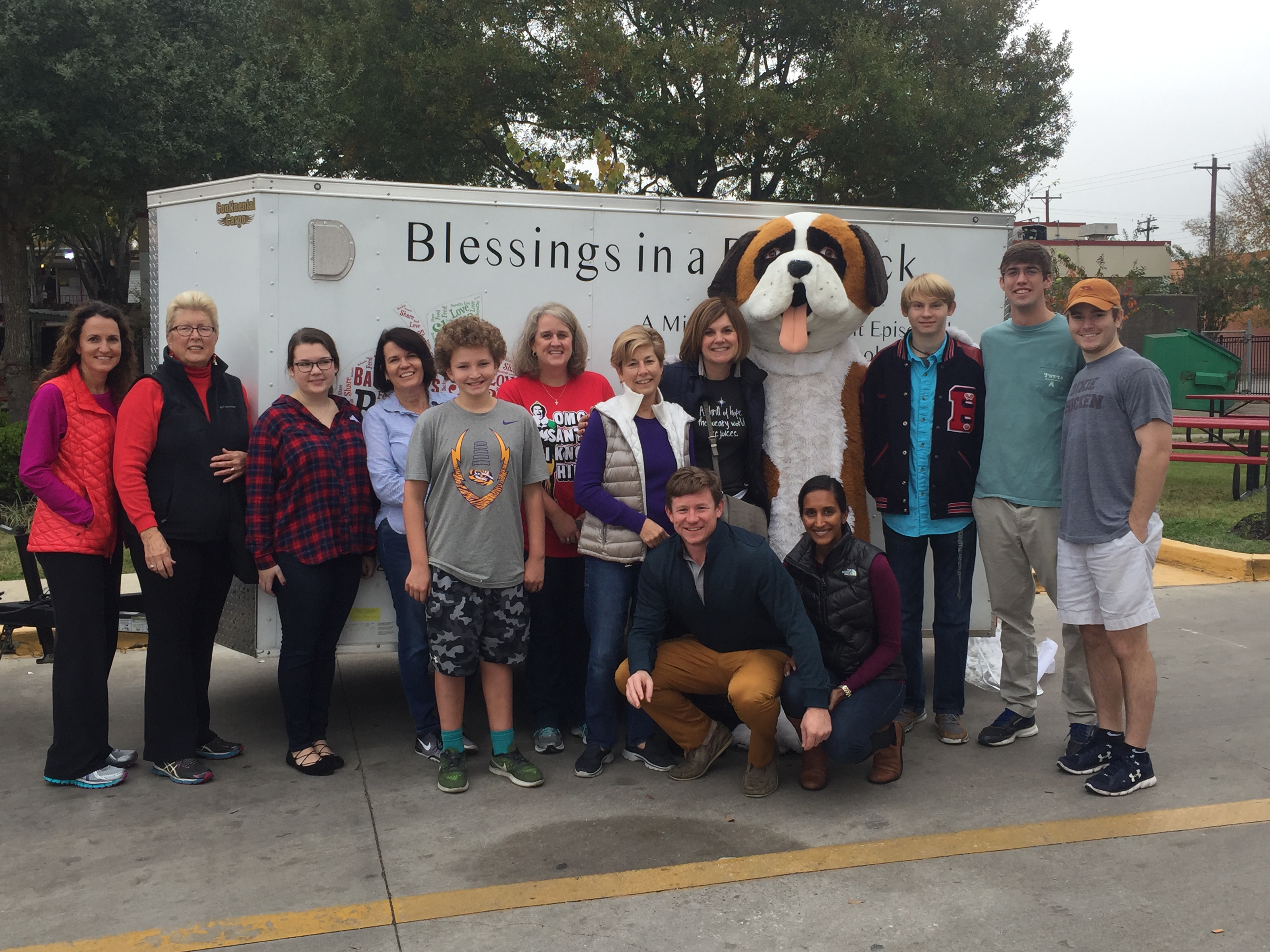 What makes your program unique?
Our program's home is at Holy Spirit Episcopal Church and School. Each Friday during the school year, pre-k through 8th-grade students and teachers from Holy Spirit School join our community volunteers to pack food bags. Collectively, Holy Spirit School logs more than 1,500 hours each school year with Bayou City Blessings! Additionally, our church and school community collect monthly "Food Focus" items for our pantry. We publish a monthly schedule for highlighted pantry items (i.e. boxed macaroni & cheese for January and peanut butter and jelly for February) for community donations. Focusing on one pantry item per month helps our donors to remember our collections when they are doing their shopping. It's proven to be such an effective strategy that during the 2016–2017 school year, we collected almost 10,000 pantry units! It's a wonderful partnership of volunteers and outreach.
What part of your program are you most proud of?
I am most proud of how we have consistently provided food to each of our school sites. When we began our work at Blackshear Elementary, located in Houston's inner city, we were warned that there is skepticism around groups that want to come in to "help." We knew that consistency would be critical for building community and relationships across zip codes. Our volunteers have never missed a delivery and have been on campus every Friday for the last six school years. Our commitment to "do what we say we will do" makes me incredibly proud and has been the key to developing deep relationships with staff and parents at each school campus.
What are some of the challenges you experience as a program coordinator?
Since starting in 2012 with 60 children in our program, we have grown to serve 1,100. In that incredible growth are growing pains! Our biggest challenge continues to be accessing inventory, especially healthy proteins for our kids. We find the best pricing through a local grocer but have to move the inventory ourselves (vs. grocery partners who deliver). Moving thousands of cans proves challenging, but because of the best pricing, our volunteers make it work.
What advice would you give to new program coordinators?
Stay committed and surround yourselves with volunteers who share your passion for feeding kids.
Do you have a best practice/tip you would like to share?
Commit to providing the healthiest and most diverse food options made available to you, being strategic about nutrition and caloric values. All of us want and need variety in our diets, so we try to do for our "Blessings" kids as we do for our "own" kids. Each year our volunteers attend local food shows (one of our grocery partners hosts one each year) where we can speak directly to manufacturers and explore all the options made available to us. This allows us to research and taste-test items of our selection. Our volunteers work hard to send the purest, most wholesome products for the best price-point when feasible. For example, we opt for whole grain cereals and crackers, fruit and applesauce cups with no/low sugar and ingredient lists with the fewest additives.
Tell us one fun fact you would like to share.
Our volunteers often include notes of encouragement in our weekend food bags. Many of the kids we serve report back that their "favorite" item in the bag are the notes! This astounds me that children who have a history of hunger, report that a simple note becomes one of the most valued items we send. In this way Bayou City Blessings in a Backpack feeds hearts and bellies!