Woman Behind Blessings in a Backpack Honored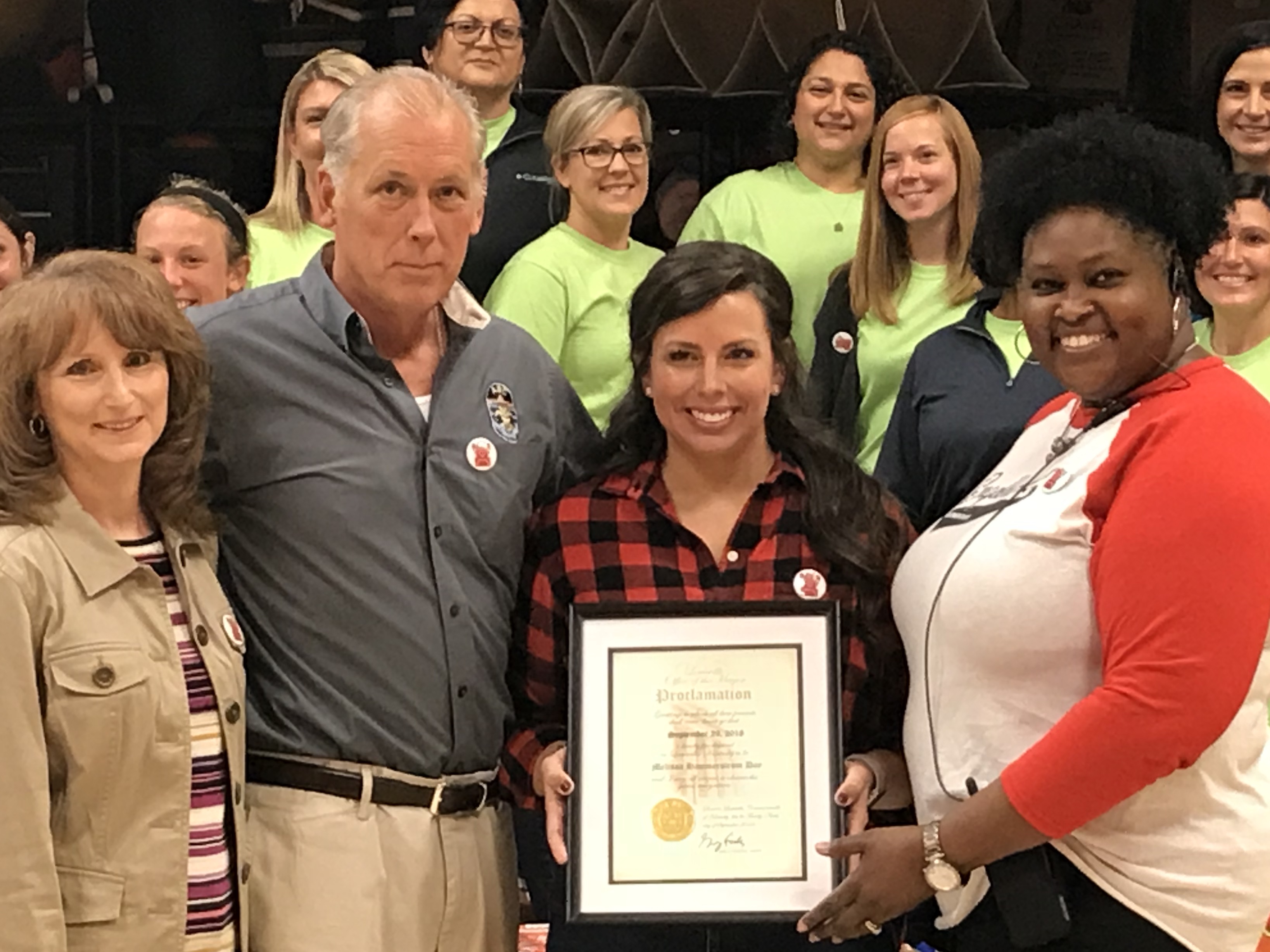 On September 28, 2018, the family of Melissa "Missy" Hammerstrom joined volunteers and Blessings in a Backpack staff at Engelhard Elementary in Louisville, Kentucky, to pack more than 400 bags of food for the students to take home on Friday.
Blessings in a Backpack recognized the family with a proclamation from Louisville Mayor Greg Fischer declaring Saturday, September 29, 'Melissa Hammerstrom Day.' September 29 concluded this year's National Blessings in a Backpack Week.
The beginning of Blessings in a Backpack:
Missy was visiting an elementary school in Louisville for a community project. She was eating lunch and a student asked if she could have Missy's apple. Missy asked if she didn't eat enough in the lunchroom. The girl said, "No, I'm taking it home so I can eat it tonight." Naturally, Missy gave the girl her apple. That night, Missy told her husband Gary that she had to do something. She couldn't let kids go home hungry. She went to Target to buy backpacks and food. She packed those backpacks with food in her garage and donated them to the girl's school.
Missy helped start the first Blessings in a Backpack program in Louisville in 2005. She continued to pack food for kids and served on Blessings' National Board of Directors. She died in 2010.
What started with a few backpacks in a garage has grown into a national organization that's sending 87,300 kids home with food every weekend.
"I know she's smiling down on us today," said Gary.