The What, Why, and How of Our New Logo and Tagline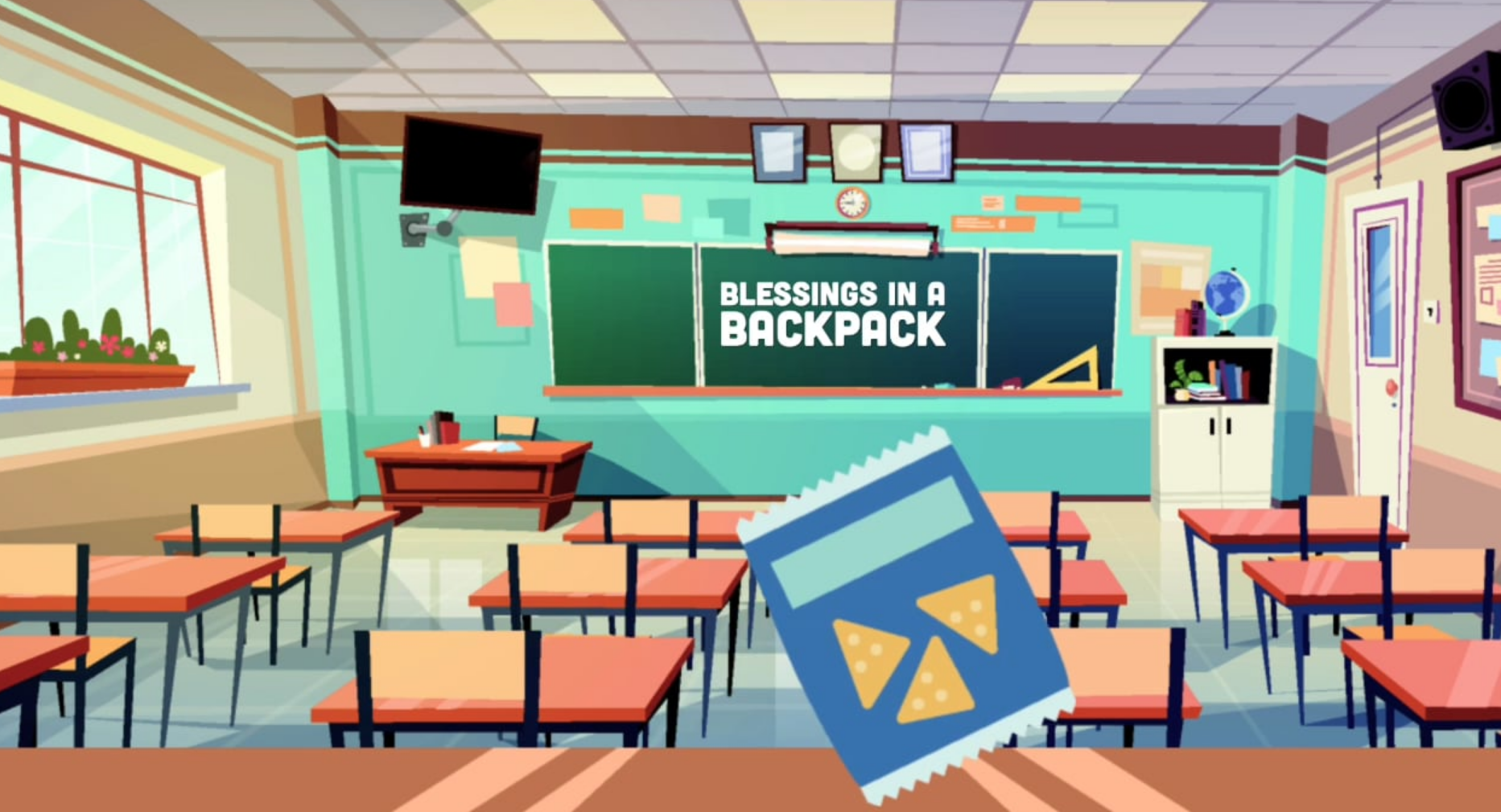 Blessings in a Backpack is celebrating a decade of feeding kids on the weekends and looking forward to the future starting with a new look. A new logo, tagline, and brand positioning are shaping Blessings as a national front-runner in the fight against childhood hunger.
The Logo
The logo is a visual representation of what we do — provide food for elementary school children in America who might otherwise go hungry by sending them home with a backpack full of food on the weekends.
We chose the color red because it's warm, urgent, and stimulates the appetite. Red attracts more attention than any other color. The backpack is highlighted with a heart to symbolize the caring nature of our organization and volunteers. It is stuffed with cheerful and colorful food items that reinforce the impact Blessings has on children. The font is bold yet friendly.
The Tagline
The tagline signifies what sets us apart from other hunger-fighting organizations. It defines who we are, what we do, and when we do it. We ask a question because it is motivating and demands a response.
Who will feed the kids this weekend?
You will. And you can. It's because of people like you that Blessings is feeding the kids this weekend.
Why the change?
The new branding will correct the misinterpretations of Blessings' mission and more clearly specify our goal of feeding hungry kids. Before, Blessings was sometimes mistaken as a charity collecting school supplies because the logo was more about school and less about food.
The tagline needed to be more distinct about Blessings' position in the non-profit world. There are many national charities committed to feeding kids (or the future) in America, but we are the only one dedicated to feeding kids on the weekends.
To access the new brand materials, click here.