Local quilters a 'Blessing' for charity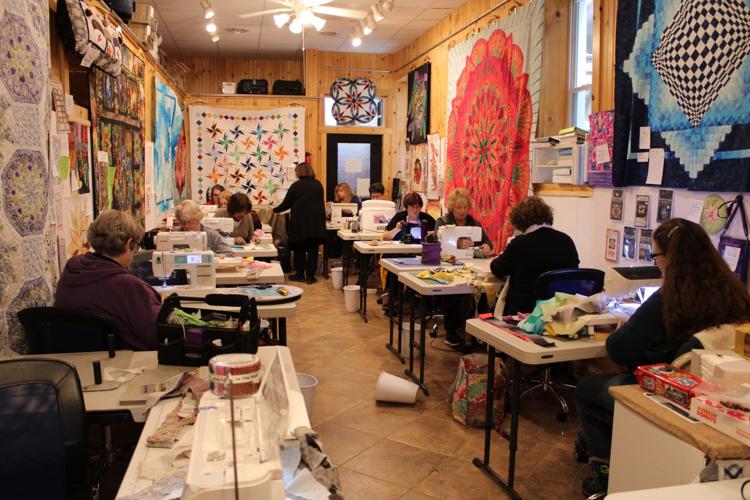 Story and photo by Elliot Weld via oswegocountynewsnow.com.
Former educator Julie Burger saw firsthand how much food insecurity affects children during her time as an educator.
Now retired, Burger owns her own store in Oswego, Quilting with Passion, on West Second Street in Oswego, N.Y.. She told The Palladium-Times this weekend she was inspired by Blessings in a Backpack, a local non-profit which provides food to children in need, to host a group quilting competition to raise money and food for the charity.
Blessings in a Backpack is a national program based in Kentucky that works to provide food on weekends for qualifying students. The effort helps more than 400 students weekly.
"It's probably going to be students that have free and reduced lunch," said Burger, who served as principal of the Oswego City School District's Frederick Leighton Elementary School. "Sometimes they go home and there isn't food for them to eat. Blessings in a Backpack gives them a backpack full of food that will take the children through the weekend."
Food insecurity can be difficult to talk about for children, Burger said, and Leighton enacted measures like a discrete pick-up process for students leaving for the weekend.
On Saturday, a dozen quilters armed sewing machines and dozens of fabric choices gathered at Quilting with a Passion for the quilting — with an entrance feel of non-perishable food or hard cash to benefit Blessings in a Backpack.
"A lot of these women are here because they just love to be able to do things for other organizations that do things for others," Burger said.