Slam Dunk Partnership with Nene Hilario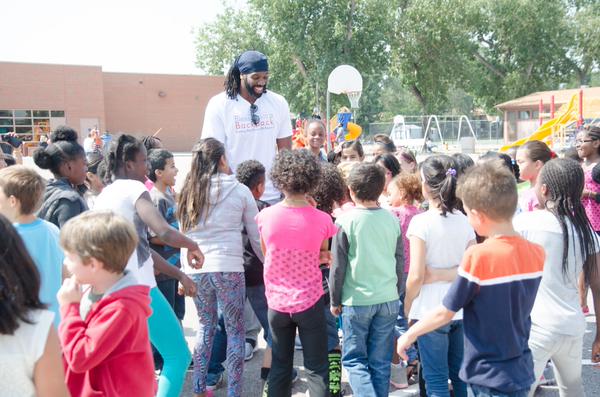 Students at Eastridge Elementary School had a special back-to-school treat when the Washington Wizards' Nene Hilario made an appearance during the lunch hour in late August. The visit officially kicked off a multi-year program that will feed 200 students at Eastridge on weekends during the school year.
"Millions of children lack adequate food when they go home after school and on the weekends and that's not ok," said Nene during the visit. "Lauren and I are happy to know that Eastridge Elementary School students will have access to nutritious food on weekends during their school year."
Studies show that unmet nutritional needs make it difficult for children to learn, pay attention in class, retain knowledge and behave properly.
Eastridge Elementary Principal Jane Snyder is grateful for this partnership, adding, "Not only have the Hilario's filled their tummies, they have allowed the students' brains and bodies to learn and grow."
Blessings in a Backpack thanks the Hilario family for their support! To learn how you can start a program at a school near you, click here.