Family Ties Help Brew Change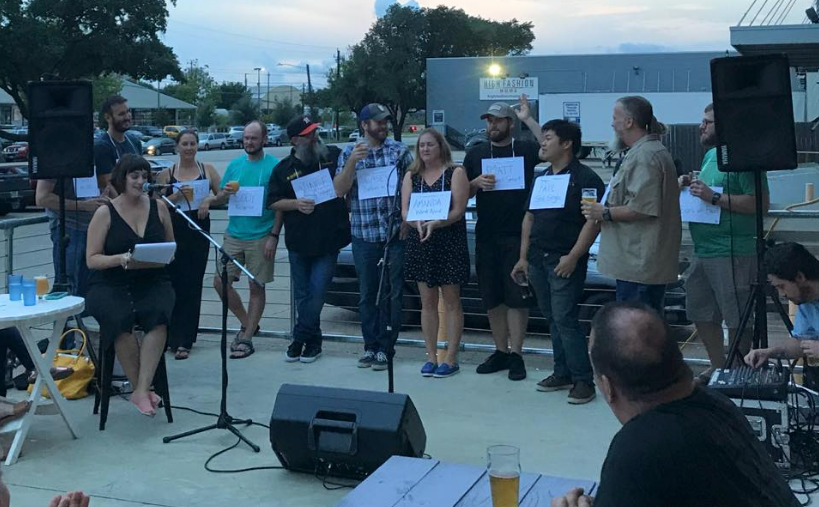 By Elizabeth Pridgeon
Despite the hundreds of miles between them, two program coordinators for Blessings in a Backpack united across state-lines to feed the kids of Houston, Texas, last month.
Florida resident Margaret Holler runs the Pinellas County Blessings program while Melissa Peters runs the Bayou City Blessings program in Houston, Texas. Both women have volunteered for Blessings for several years, providing food for many children each weekend.
Though the program coordinators had never met, they had a connection besides Blessings, The Holler Brewing Co., a small brewery in Houston, Texas. The Holler Brewing Co. was started by Margaret Holler's son and daughter-in-law, John and Kathryn Holler with the intention "(to) create a fresh and flavorful beer for Houston" and a community gathering space.
However, John and Kathryn wanted to do even more with their brewery as Margaret Holler's passionate involvement with Blessings in Florida inspired them. "We wanted to do something with the Blessings Program since (John's) mother is so involved with the Blessings program in Florida," Kathryn Holler said.
Yet, Melissa Peter and Margaret Holler remained unaware of this connection and potential resource until an email was sent by Blessings' national office.
Chief Marketing Officer Nikki Grizzle introduced Melissa and Margaret via email. She knew about John's brewery and thought it would be a good connection for Melissa and her Houston programs.
The email set plans in motion to create an event at the Holler Brewing Co. to raise money and awareness for the Bayou City Blessings program and join the community together.
"(Blessings is) on a local level. It happened to cross over," Margaret Holler stated on the unusual nature of the event.
Kathryn Holler, who used to be an educator, formulated the idea of an adult spelling bee for the event. Yet, the Holler Spelling Invitational would have a twist: only beer-related terms would be used. The competitors, however, had an advantage as they all worked in the brewing industry.
On September 20, 2018, from 7 p.m. to 9 p.m., the Holler Brewing Co. hosted the event. Attendees of the event included regular customers of the brewery and supporters of Blessings. For every pint of beer sold that night, Kathryn and John would donate one dollar to the Bayou City Program. Melissa Peter also had a table set up in the brewery to inform people about Blessings and have a spot for direct donations.
"We had about 75 people participate and we raised $300 for our program," Melissa Peter stated.
According to Kathryn Holler, from individual pint sales alone, $216.00 was raised for Blessings. This amount is enough to feed two children for an entire school year.
"It was the first annual event and everyone agreed that this should become an annual event," Melissa Peter stated.
Two volunteers. Two states. One mission.