Portland Timbers and Thorns Players Volunteer With Blessings in a Backpack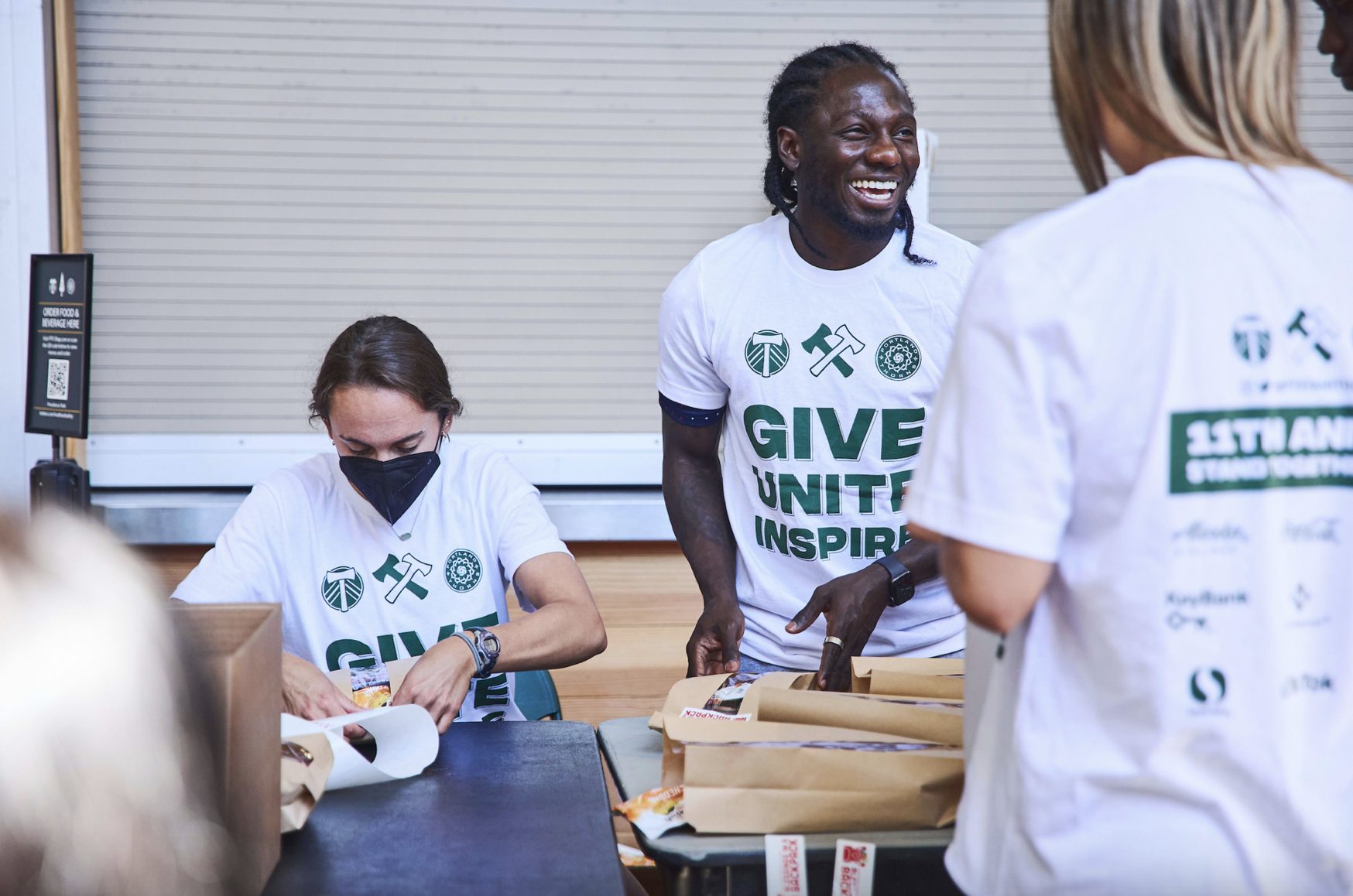 Stories and photos via timbers.com.
Every year around mid-summer a sign-up list is hung up in the Thorns FC locker room.
Taped to a whiteboard in the bowels of Providence Park, the list contains several blanks and descriptions of several service activities for players to participate in in the Portland metro area. Because of the limited spots at each activity, the sign-up process occasionally becomes a competitive affair between players looking to participate in certain types of activities or secure a spot serving with a favorite organization or two from past years.
Emily Menges and Madison Pogarch, whose lockers are positioned relatively close to the list, witness this "chaos" firsthand and can't help but chuckle. Their teammates racing toward the list as soon as it's put up, playful jabs all around: the effect of Stand Together Week.
In reality, there are only winners.
For a week each year, players, coaches, staff and the Portland community come together to serve and provide support to multiple organizations. Ahead of the organization's 12th-annual Stand Together Week, Menges and Pogarch discussed what the week means to them, why it's such an important facet of the organization and more.
On day four of the 2022 Stand Together Week in June, Portland Timbers and Thorns players and staff volunteered with the Blessings in a Backpack Northwest Oregon Chapter.
Timbers GM/president of soccer Gavin Wilkinson, Santiago Moreno, Pablo Bonilla, and Yimmi Chara worked alongside Thorns assistant coach Mike Norris, Meaghan Nally, and Kelli Hubly at Providence pack bags full of kid-friendly, healthy, ready-to-eat, shelf stable food for local kids.