Volunteer Spotlight: Julie and Brian Howard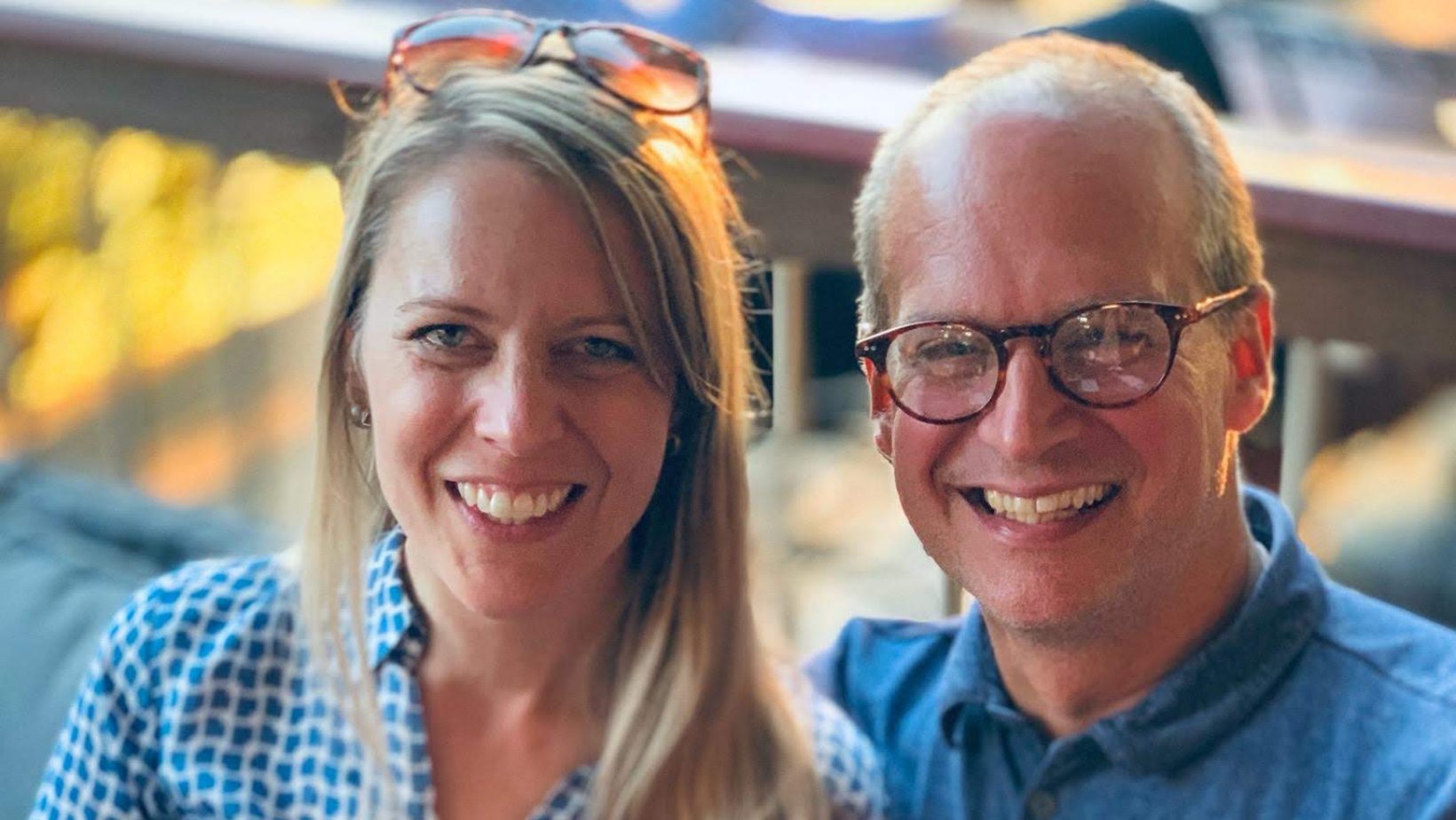 Meet Julie and Brian Howard, program coordinators supporting Meigs Primary School in Middleport, Ohio.
How long have you been a Program Coordinator for Blessings in a Backpack?
8.5 years
What inspired you to start a Blessings in a Backpack program?
I read an article in People magazine about the program. At the time, my daughter was in second grade and I realized that children in her very classroom were likely struggling with hidden food insecurity. Child hunger is an issue that we all know exists, but this made it very up close and personal. I decided to call Blessings in a Backpack and see what I could do.
How many children do you serve?
We typically serve between 250-350 children per weekend. How many we can serve varies based on our funding, and this year has been a big up and down with special funding allowing us to serve up to 1,000 per weekend at times!
How many volunteers support your program?
We typically have a rotation of 8-12 weekly volunteers who help shop, pack, and distribute weekend food with a total of around 35 people throughout the year.
How did your program continue to feed kids during the COVID-19 school closures?
The need for Blessings in a Backpack grew fast and urgently in Ohio when schools were closed, and Ohio mandated a stay-at-home order. Our families were isolated, out of work, and struggling. Our program quickly partnered with our local school food services staff to work together to keep providing food to kids in need. We continued to provide weekend food to the school, and the school staff packed and distributed it along with their weekday breakfast and lunch portions. Thanks to grants and special funding we were able to extend our reach by providing weekend food for up 1,000 children weekly over the end of the school year and into the summer. We are currently back to feeding around 300 students weekly, and the school staff includes this food with their Thursday/Friday portions for the hybrid students at our school.
What makes your program unique?
Conquering student food insecurity is what motivates every Blessings program to keep going. I think we're all alike in that way. It doesn't matter if we're feeding students in an area that is urban, rural, suburban, or somewhere in between; we all want kids to feel the security of their basic need for food being met so that they come to school ready to learn. I'm not sure that our program is any more unique than any other. We have devoted and cheerful volunteers, a supportive and encouraging school staff, and a community that cares about our students. We keep things simple to keep it sustainable, but we are always looking for ways to improve on how we serve our students.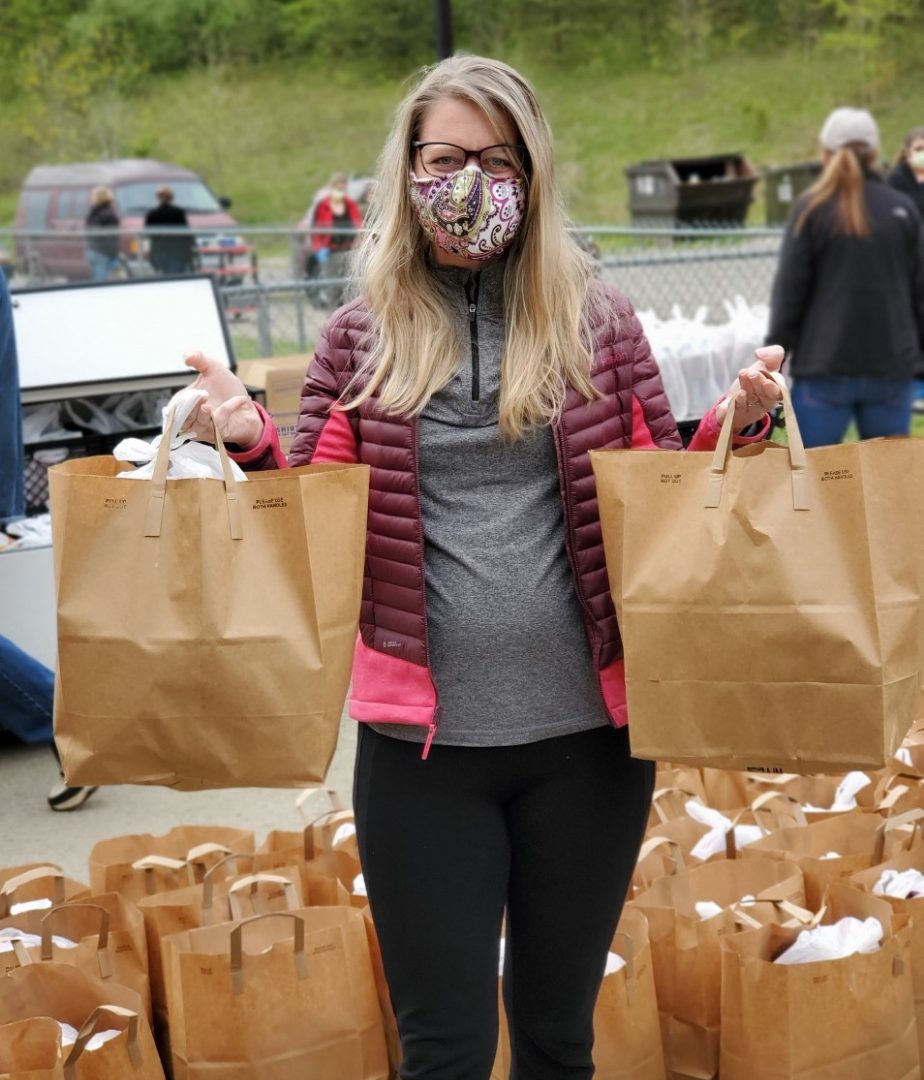 What part of your program are you most proud of?
I am proud that we have been able to continue this program for 8+ years. It has allowed us to create a culture of care for the students so that they know their "Blessings" are coming each week. It has also given confidence to our stakeholders that we are in this for the long haul, and committed to service for these students.
What are some of the challenges you experience as a Program Coordinator?
Our biggest and ongoing challenge is to make sure we are providing a quantity of food along with quality for the small amount we have to spend each weekend. We have seen options come and go with grocery suppliers, food banks, and pre-pack meals, each with its own challenges. Being flexible and creative is key!
What advice would you give to new program coordinators?
Just start. Not every piece of your vision has to be in place to start feeding students. The biggest hurdle I faced when I started our program was that I thought I had to have funding and processes ready to serve all 300 of the students who needed our program.
Thanks to the encouragement of our program manager, we started our program by feeding around 25 students per week who were identified by the staff. Once we got the wheels turning, it made growing the program so much easier. Remember that getting food to children is the goal!
Please tell us one fun fact about your program you would like to share.
Ha ha! I don't know that I have a fun fact, but we sure do have a lot of fun! Bringing kids into the mix of packing is always fun and spontaneous singing has been known to occur! Mostly by my daughter, LOL! Claire is now a freshman and has been packing, every week, right alongside us for over eight years. She takes pride in her ability to stack a gravity-defying number of food bags on the carts!
Where do you see your program in three years? (this could include feeding more kids, growing the program to include more schools, or even becoming a national chapter!)
I have a continual goal to be able to serve more weekly students, and I am always looking for ways to improve our food supply. Our volunteers have shown an interest in finding a way to make the program more eco-friendly by ditching the plastic bags. I think this is problem that we can solve together, and we're going to work on a solution!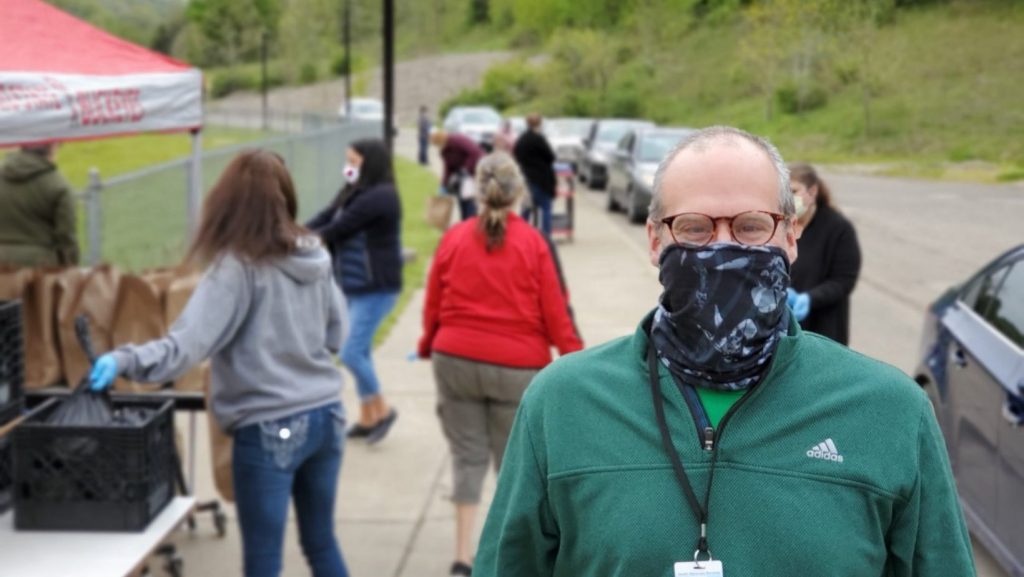 What does Blessings in a Backpack mean to you?
On a personal level, it feels good to do good. But I know that I am just a cog in the wheel. The people in our program are all working and giving for one reason: to make sure kids don't go hungry on the weekends. This program fills a gap in food supply and distribution that is unique, critical, and often unknown. I am grateful to Blessings for their support and encouragement, and to our volunteers, donors, school staff, and recipient families who help us reach our goal every weekend. When a student asked his teacher, "I get the food every Friday?", his teacher was confident to say, "Yes. Every Friday." It is good to be a part of that.
How can we stay in touch with your program on social media?
We have a Facebook page: facebook.com/blessingsinabackpackmeigslocal
I am not great at keeping it updated, but we try!
When you're not feeding kids, how do you spend your time?

HA! We can't stop. I work at Ohio University, and Brian works for a local recovery services and prevention organization. We are theater people, so we serve on the board of our local community theater, perform, and direct the kids' musical. We volunteer with the Propionic Acidemia Foundation, for my niece, organizing events and the newsletter. Also, our daughter is a Girl Scout and band member, so we help out with her organizations too!