Volunteer Spotlight: Nease High School Team
Meet the Nease High School Blessings team leaders that purchased, packed, and delivered 7,200 Blessings weekend food packs this year to students at Webster Elementary School in western St. Johns County, Fla. 
Maya, Taylor, and Khushi have a combined total of 10 years of Blessings service and have been a part of  or provided the leadership to lead this group in the purchasing, packing and delivery  of more than 28,000 meals since 2016. 
Maya Abbold, graduating high school senior, Valedictorian, President of National Honor Society member, Senior Class President, attending Yale University this fall. 
Taylor Hampson, graduating senior attending Georgia Tech, National Honor Society member.
Khushi Jamwal, graduating senior attending University of Florida, National Honor Society member.
How long have you been a member of the Nease  Blessings in a Backpack Team? 
Maya: I started working with the Nease High School Blessings in a Backpack chapter in my sophomore year because I wanted to make a meaningful local impact. I was selected for program coordinator as a junior and served in that position through the end of that year and all throughout my senior year.  
Khushi: I have volunteered with Blessings since the beginning of my 9th grade year. I loved it right from the start; it was early morning activities, which meant you started each day doing something very positive. 
Taylor: I joined the Blessings Team in my junior year. I had volunteered with the Souper Bowl and I knew I wanted to be a part of Blessings too. 
How many children do you serve? 
We began serving 175 and expanded to 200 children over the course of the school year. All our children attend The Webster School in Saint Augustine, Florida. 
How many volunteers support your program? 
We work primarily with a group of 20 student volunteers that attend Nease High School. The volunteers participate in weekly packing events and help with our general operations. We also have multiple volunteers who collect donations in their neighborhoods and at school, or who help run fundraising events. 
What makes your program unique? 
Maya: The best part of our program is that it is entirely student-run. We (me and the other two club officers) share the responsibilities. We try to make the program interactive for all the volunteers. Our volunteers show up an hour before school begins each week to pack in the library before heading straight to class. Our program really focuses on the concept of students helping other students. We choose a new student program coordinator each year because we want to keep that youth-based tradition alive. Personally, I think it has helped me and my classmates learn a lot about responsibility and community. 
Khushi:  Working your way through the years provides you with a certain depth of knowledge and experience. Because of this I have been able to reach out and help train new members. Whenever someone asks about which club to join, I always say 100% BLESSINGS!  It is truly hard to understand that some children do not have enough to eat and do not know where their next meal will come from. Blessings is powerful in its effective delivery of healthy food to vulnerable children who are at risk of hunger.  
Taylor: It's  easy to recruit for Blessings once everyone knows what it is really about. We all made a point to look for really dedicated team members to train to take our place next year. We want the Nease Team to always be something to be proud of, something students aspire to be a part of because of what it is able to provide to the children we serve.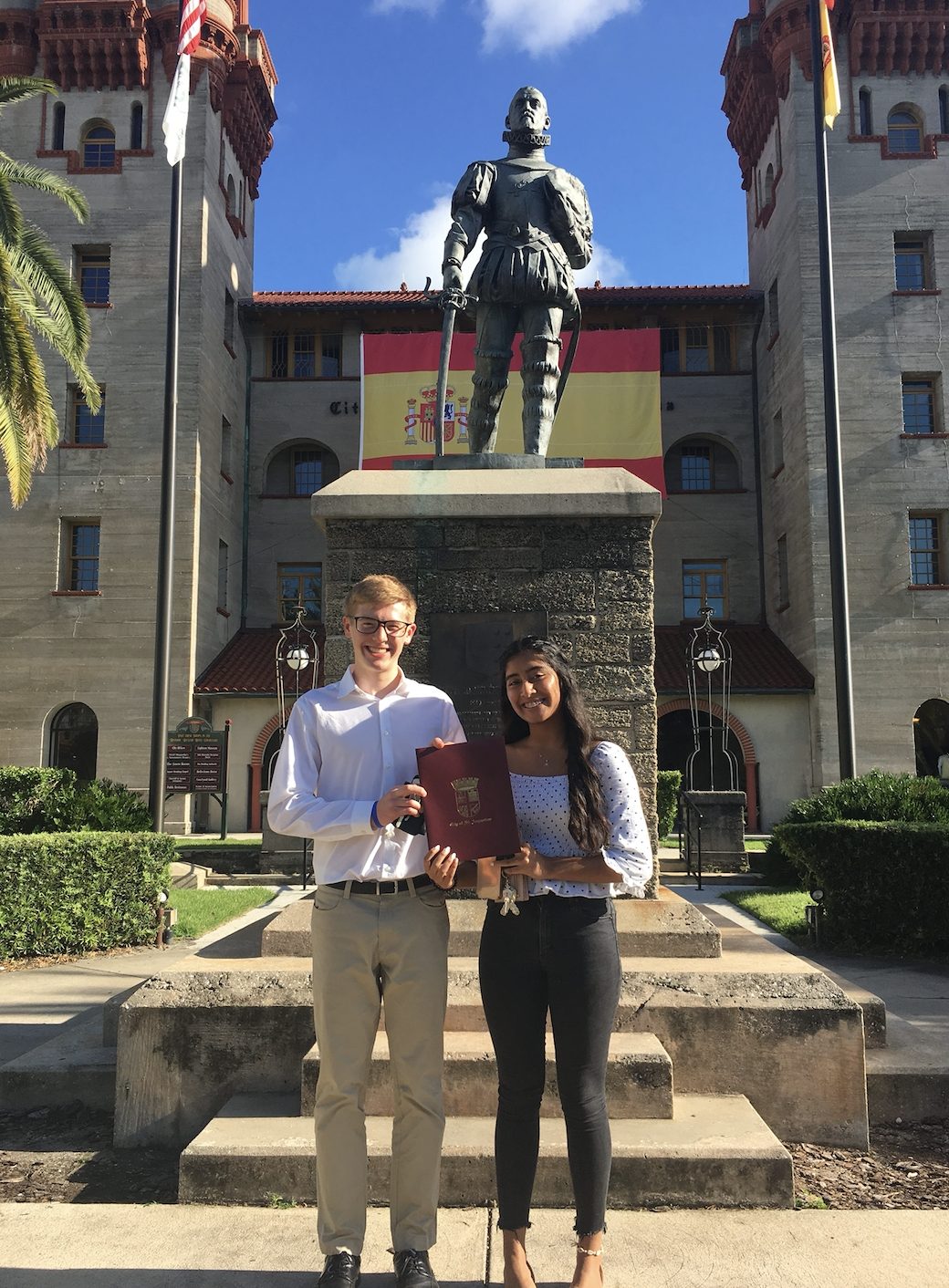 What part of your program are you most proud of? 
Maya:  I am most proud of the SOUPer Bowl that we host every year. It is a big fundraising event with volunteers from both the school and outside communities.  
Khushi:  I am most proud of the fact that what we do provides a universal need, that our time with Blessings  made a difference to those who needed us. We didn't just show up, we worked hard and made this mission happen week after week, year after year.  
Taylor: I am most proud of the fact that this team was so well–managed and operated, that all of us, from so many different backgrounds, and heading out on so many different paths, were fully committed to this mission. It taught me that life can be full of many things, academic responsibilities and extracurricular activities, but there is always room to do service for others.  There is always room to care about something or someone other than yourself. 
What are some of the challenges you experience as a Program Coordinator? 
Maya, Khushi, and Taylor: 
We split up the most labor– intensive tasks between the three of us. Taylor ordered the food, managed the budget and kept attendance. Khushi picked up the food from her favorite Publix in Nocatee (Thanks Manager Jo!) and brought it to the school and set up the packing days. Maya picked up the 200 meal packs each week and delivered them to Webster Elementary School. 
It is challenging to manage both the logistical elements alongside the direct action. Often, many important tasks must be completed in a short amount of time. Thankfully, cooperation and support are among the foundations of the Blessings Program.  
What advice would you give to new program coordinators? 
Maya: I would suggest to always find new and interesting ways to fundraise! One of the biggest parts of running a program is finding the resources to provide healthy and delicious food for your kids. By creating new events, long-term food/monetary donors, and awareness for the Blessings cause, you can ensure that the needs of your program and kids are met. It is always nice to put a fun twist on your fundraising to make it enjoyable for the whole community. 
Khushi: My advice is always this- it is a lot of work and it is worth every minute.  
Taylor: I tell them it's important to note that this is something to commit to, not just another one–off event. Blessings is a carefully calendared service project that has clear responsibilities, expectations, and deadlines. For me, that is one of the best things about it. It is a service you can count on, addressing a need that is genuinely important. 
Do you have a best practice/tip you would like to share? 
Maya: If you have extra items after packing that are perishable and cannot be used in the next packing session,  try asking if the school could find another use for them. The items may be usable in a classroom at snack time or as part of a class party! Always make the most out of what you have. 
Khushi: The Blessings Team is a great place to make the kind of friend you will keep for a lifetime. You are like–minded, you work hard, you care about the same things. Blessings gives back to you in ways that are not always understood at first, but you learn their significance as you get older. 
Taylor: Plan Ahead. Always have someone that knows how to balance and maintain a budget, that can find good deals on healthy items, and cares enough to purchase the right kind of food and create healthy menus for young growing children. There are people that like to do that kind of thing. I'm one of them. 
Please tell us one fun fact about your program you would like to share. 
Maya: We always have extra oranges! Maybe it is a Florida thing. 
Khushi: Packing together is fun, its relaxing and its time well spent. 
Taylor: It is all fun if you love what you do.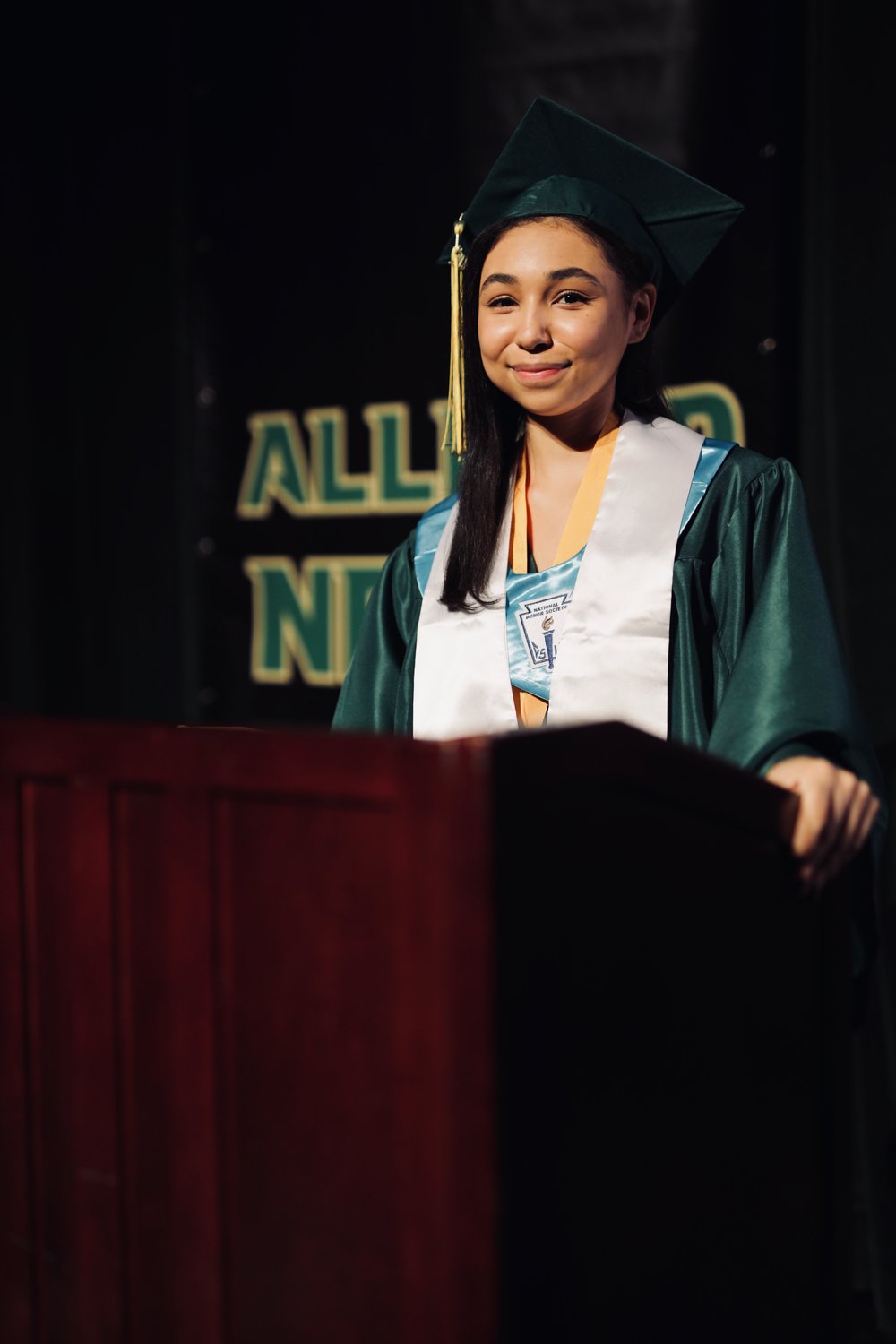 When you're not feeding kids, how do you spend your time (hobbies/interests)? 
Maya: I am a big supporter of the environment and spend my time advocating for environmental causes, working at a local environmental law firm, and running the Nease Conservation Club. Also, I love reading and watching movies with my friends. 
Khushi: During high school I was in National Honors Society, National Science Honors Society, National Hispanic Honors Society, Mu alpha Theta, and arts in motion (a club where we do arts and crafts with extended day children at Valley Ridge Academy). I was also Vice President of Helpers with Heart, a club where we fundraised for Wolfson Children's Hospital and also lead projects to better the patients' experiences at the hospital. During junior year, I fundraised for the Harmony House, a charity in India that provides free education and food for children from the slums of New Delhi. I also taught the children at the school English during the summer. Additionally, I love yoga and plan on becoming a certified yoga teacher over the summer.  
Taylor: I founded a team that created an annual community service 5K event, 5K for K9' on Veterans Day.  I was a Varsity track and cross–country athlete (ran for four years), manager/captain of the undefeated Hi-Q trivia team at Nease, and I was  a Member of the IB program, Mu Alpha Theta, Science, Spanish, and normal National Honor Societies.  
How will you use what you have learned in your college and professional career? 
Maya: Through Blessings, I have learned there is immense power in cooperation and incalculable value in compassion. All good deeds begin with compassion for those around you. In college, I hope to work with my fellow students to create and carry-out plans for noticeable changes in the community. Similarly, I want to pursue a career in foreign relations where I can exercise compassion for the world's citizens and strengthen international cooperation, much like Blessings does on a local scale.  
Khushi: I am attending the University of Florida and plan to be a pediatrician. I selected Blessings in a Backpack as my service because I wanted to make certain that what I was doing would actively help children and improve their health and welfare. 
Taylor: I am headed to Georgia Tech, for engineering. I don't know how Blessings will help me with that specifically, but I do know that I have been a part of something powerful, something positive. Blessings has changed the way I think of community service, it has given me a greater appreciation for what it takes to make all of this happen every week. Not just our school team either. Blessings is happening in over 30 First Coast  schools right now, feeding thousands of children every week, each of those programs require the same planning and dedication that our Team invests every year. It's a massive undertaking that quietly goes about feeding the neediest members of our communities, not for the recognition or spotlight, but because it is needed. That is community service. 
      What words of wisdom do you have for future Blessings team members at your school? 
Maya: I recommend that students not be afraid of making suggestions or trying to go beyond their set role. Ideas for expanding outreach, raising funds, or collecting new food supplies are always appreciated and could make a huge difference. Communal participation is what makes Blessings great! 
Khushi: I recommend that each Be Aware of the impact you can have in your community. I tell them that this is a commitment and like every other important decision you make in your life, this one requires  dedication and effort. And I believe this is one that is absolutely worth it.  
Taylor: I recommend you look at all of your options for community service clubs. There are many ways to put in hours. But you will find that Blessings is life changing– for the children you feed and for those that feed them.