Blessings in a Backpack feeds West Jordan students for the weekend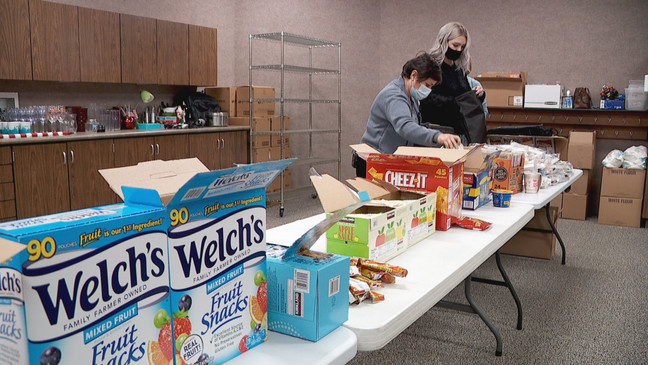 Many students at Majestic Elementary in West Jordan won't go hungry this weekend, thanks to the Blessings in a Backpack program.
"We feed 100 students every weekend," said Heather Madsen, program coordinator for Blessings in a Backpack in Utah. "We give them a bag of food that they can take home."
The national nonprofit helps provide part of the food that goes in the bags each week.
"We like them to have healthy options and things that are filling, things that a little kindergartner wants to go to the cupboard and eat," said Madsen.
Each Thursday, bags are delivered to students on the program — most of which qualify for free breakfast and lunch. They take it home for the weekend and bring bags back on Monday.
"They know they're coming, so they always get very excited," said Josefina Swensen, who works at the school to help students in need.
Swensen also works with their parents to teach English and other skills. She knows the impact this food has.
"A lot of parents work and have two or three jobs," she said.
But many of them have lost jobs during the pandemic and the need to help has increased. So she is grateful people like Madsen are willing to help.
"They have really blessed the children, the students in our school," Swensen said.
Madsen hopes more people will pitch in and help expand the program. The Blessings in a Backpack effort at Majestic is currently the only one in Utah.
"We are looking for more people to volunteer and help and hopefully get other schools in it as well," said Madsen.