'Backpack Bash' Raises $20k for Hunger-Free Weekends in Effingham, Ill.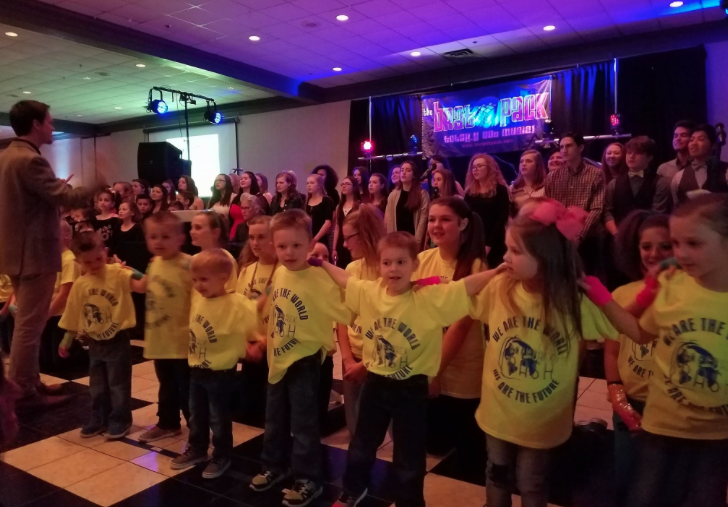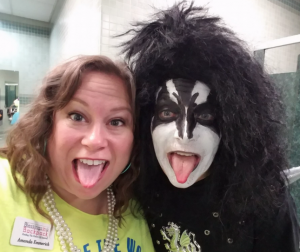 By Amanda Emmerich, co-chair, Blessings in a Backpack Effingham Chapter
The Blessings in a Backpack program in Effingham, Ill., recently hosted Backpack Bash 2017—a totally radical 80's themed dinner and dance. The evening featured five 'Around the World' food buffets, live music, games, and 80's accessories and t-shirts. The energetic Brat Pack band performed a wide selection of 80's favorites and was a hit with our guests. Enthusiastic dancers packed the checkerboard dance floor all night long.
The annual evening of entertainment, which features a different theme each year, provides much of the Effingham program's yearly operating costs. Generous local business sponsors covered the cost of entertainment and most of the food costs, and the venue donated space for the event. These generous gifts allow income from ticket sales to go directly to our program.
Our favorite part of the Backpack Bash? Several local children's groups came together and formed a children's choir, ranging in age from pre-school through high school, and sang We Are the World. This sweet moment reminded all of us that feeding our future is powerful, pressing, and important mission. (Video is in the feature image above!)
The event was a great success, raising more than $20,000,  and we are honored that our community chooses to support us each year. As board member Kelly Roepke commented in a radio interview, "It's unfortunate the need is out there; we don't want to close our eyes to it." The community opened their eyes, their hearts, and their checkbooks, ensuring our resources to feed nearly 500 children well into the future.