Blessings Come In Many Ways for Thew Elementary Students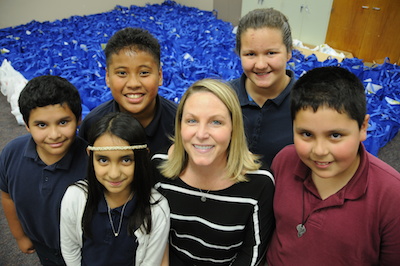 Post Date:
03/23/2015 2:18 PM
Blessings come in many ways. For students at Thew Elementary School, blessings come in a backpack.
With the help of community partners Cigna Foundation, Cigna, and Blessings in a Backpack, Thew recently kicked off their Blessings in a Backpack program that will provide weekend meals every week to 200 students.