The Milwaukee Brewers and Blessings in a Backpack team up to fight childhood hunger!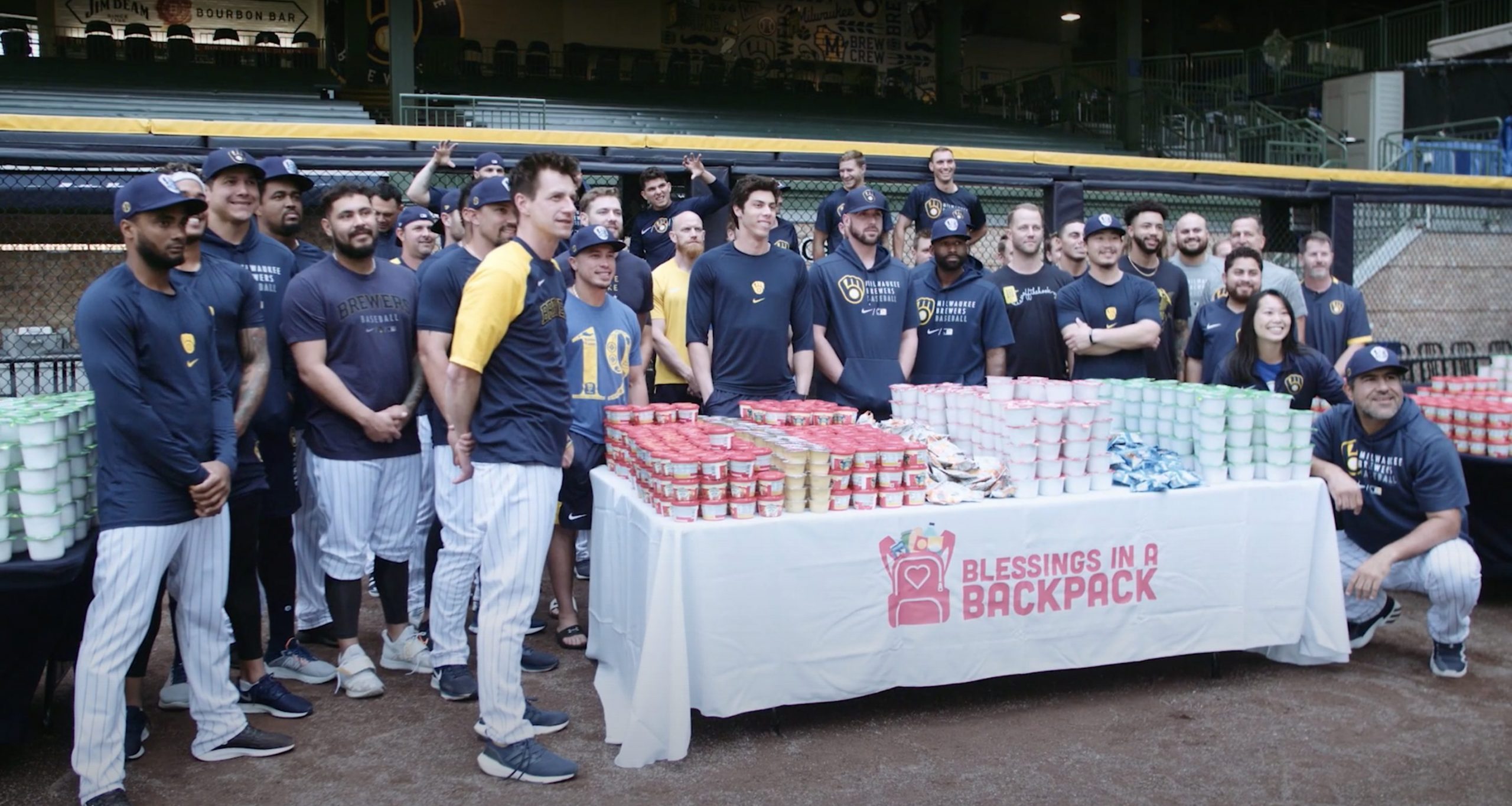 Video is courtesy of the Brewers Community Foundation.
On Friday, July 9, the Brewers Community Foundation teamed up with Blessings in a Backpack to pack bags full of ready-to-eat food for kids in the Milwaukee area.
The Brewers players, coaches, and staff all pitched in to fill 1,000 backpacks, consisting of two entrée items, two breakfast items, and yummy snacks, on the American Family Field.
The next day, the backpacks were picked up by five nonprofit groups for distribution: the Journey House, the Next Door Foundation, the Garden/Running Rebels, the Meta House, and Sojourner Family Peace Center.
"We don't want to see any kids go hungry, so we're just trying to help out," said Brent Suter, Brewers pitcher. "The more we can do to limit hunger throughout our country, especially with the youth, the better we'll be."
The Johnsonville Famous Racing Sausages — affectionally known as Hot Dog, Bratwurst, Polish, Italian, and Chorizo — assisted in loading the food into cars. Showing that no matter who you are or what you're made of, you too can play a part in helping Blessings in a Backpack feed kids on the weekends!
We thank everyone with the Brewers and Johnsonville Famous Racing Sausages for their volunteerism and support. They're all-star winners for kids in Milwaukee facing food insecurity.