Volunteer Spotlight: Toni Pierre
Meet Toni Pierre, program coordinator for Lantern Lane Elementary School in Missouri City, Texas.  
How long have you been a Program Coordinator for Blessings in a Backpack? 
Four years. I started the program near the end of the 2017-18 school year.
What inspired you to start a Blessings in a Backpack program? 
I was watching the news, and all of the anchors spoke about their favorite charity. One anchor talked about her work with Blessings in a Backpack, and it spoke to my heart. I wondered if there were children in my community that suffered from food insecurity and wanted to take action to support them. No kid should spend the weekend hungry.
How many children do you serve?
At the end of the 2020-21 school year, we were serving 270 kiddos per week.
How many volunteers support your program? 
My program is a small operation. My husband delivers the meals to the school, and we have three school employees that distribute the food to the students. We have had packing events with different organizations, including our local Girl Scout Troop. I will also like to shout out to Cheryl Tyler and Melissa Peter from other Blessings programs in my area for their support and guidance!
How did your program continue to feed kids during the COVID-19 school closures?
We were blessed to receive a COVID-19 grant and increased donations. We became a feeding center, providing breakfast and lunch to the children in the community when the school was closed and there was no on-campus learning. Thanks to the generosity of others and the COVID-19 grant, we were able to contribute meals to the feeding center and continued to provide weekend nutrition for the remainder of the 2019-20 school year. We were also able to provide meals, for the first time, during the summer.
What makes your program unique? 
I don't know that there is anything particularly unique about our program. We have a strong desire and commitment to addressing food insecurity in our community.
What part of your program are you most proud of? 
Sustainability. When I began this journey, I was concerned about my ability to sustain the program, raise funds and collect donations to meet the needs of the children. We continue to serve the children at our school, despite the program's rapid growth and challenging events, like COVID-19. We are looking forward to serving kids in the 2021-22 school year!
What are some of the challenges you experience as a program coordinator? 
There were some challenges with food suppliers during the pandemic. As we grew from 20 children in our first year to 270 in 2021, we had to move to more prepackaged meals. The quantity of food in the prepacks is less than our hand-packed bags. Fundraising is also a challenge, but we have met our annual obligation to the students.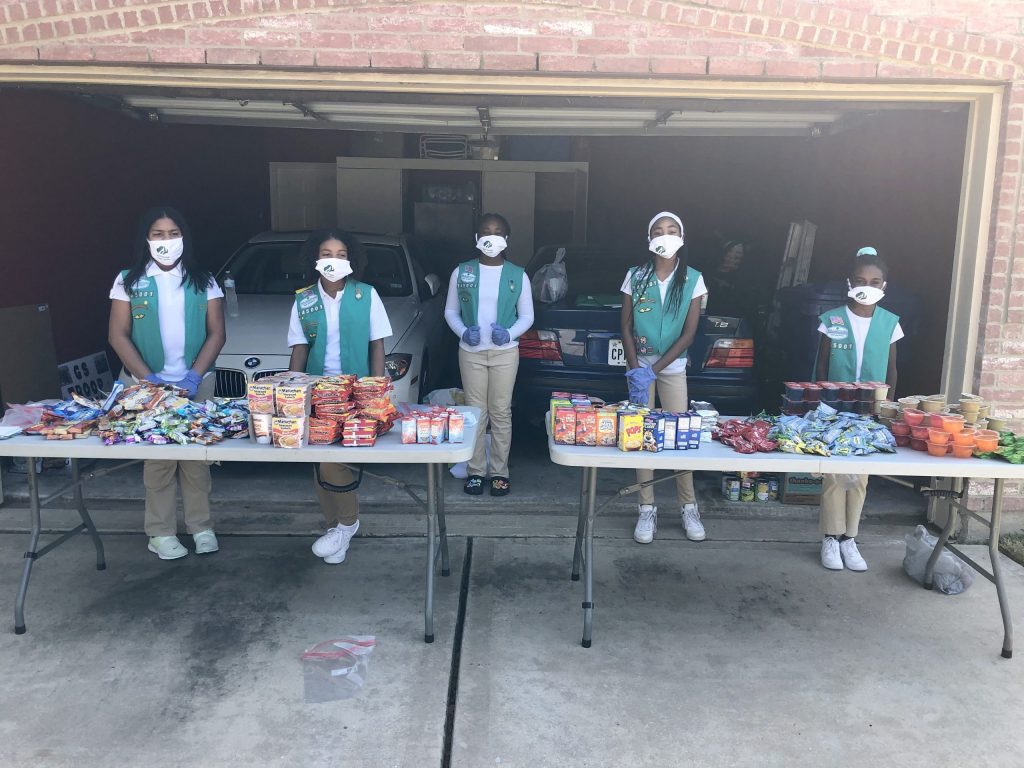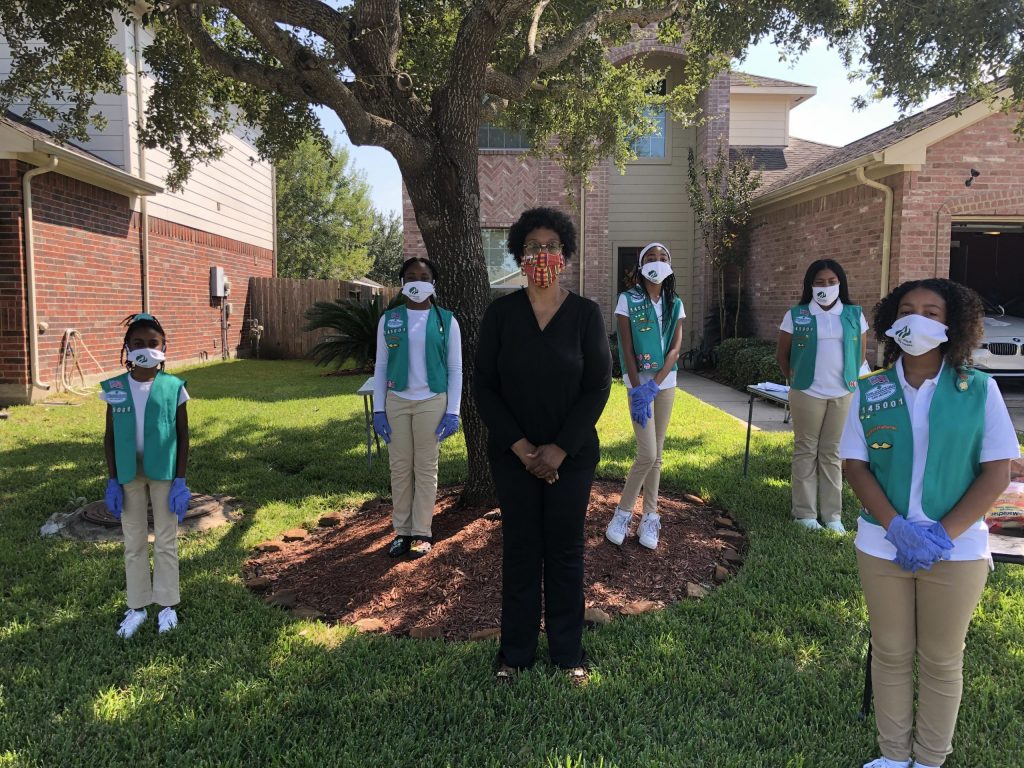 What advice would you give to new program coordinators? 
Hang in there and learn from others. Don't be afraid to reach out to your program manager and fellow Blessings volunteer program coordinators for guidance and help.
Where do you see your program in three years? 
I would love to expand the program to feed more kids! I hope that I will be able to serve another school in my community. The ultimate goal is to have the community support our children (neighbors, churches, businesses and civic organizations, etc.).
What does Blessings in a Backpack mean to you? 
Blessings in a Backpack feeds my soul. Providing nutrition to vulnerable children and their families is an honor and privilege.
When you're not feeding kids, how do you spend your time? 
During the pandemic, I picked up one of my favorite hobbies, crocheting. I made several baby blankets last year. I love crafting.