Cigna Packs 800 Bags of Food on Blessings in a Backpack Day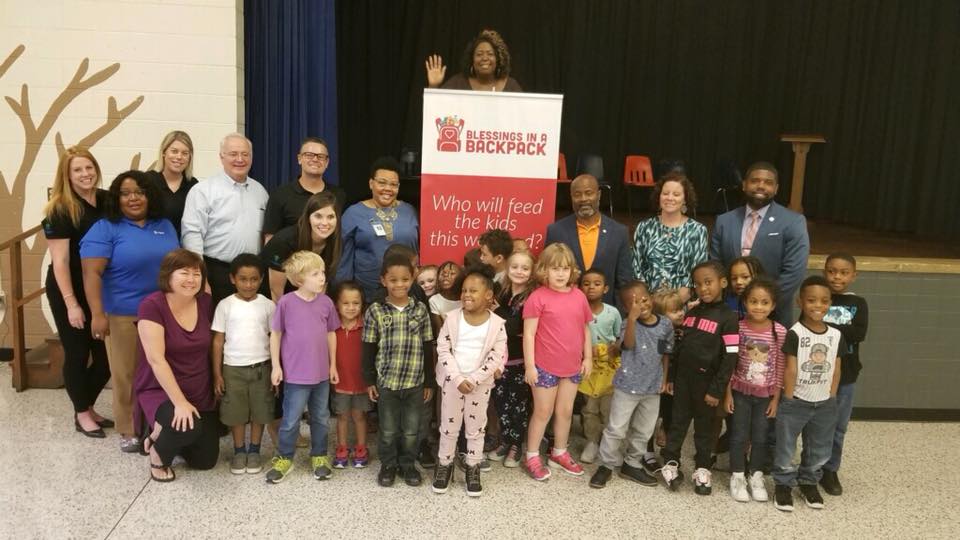 Cigna employees and Hampton University students joined Councilman Steve Brown to pack four weekends worth of food — or 800 bags — for the students at Machen Elementary School in Hampton, Va., on National Blessings in a Backpack Day.
The event kicked off another year of the Blessings in a Backpack program at Machen that sends kids home on Fridays with backpacks full of satisfying and nutritional food. With support from Cigna, 200 students at Machen will benefit from Blessings this school year.
"We want children to feel the security that comes from having enough to eat, so they're able to come to school ready to learn and ready to succeed. When our children succeed, our communities succeed, and our country is stronger," said Cigna Mid-Atlantic President Monica Schmude.
Cigna is supporting an additional 950 kids this school year in Atlanta, Ga., Cleveland, Ohio, El Paso, Texas, and Sanford, Fla.
"We are thankful for our partnership with Cigna to ensure that children across America will have food to eat on the weekends," said Blessings in a Backpack CEO Brooke Wiseman.
The Hampton University Drumline also performed for the kids on this very special day.