Kids in Gillette, Wyo., Continue to Receive Blessings While Schools Are Closed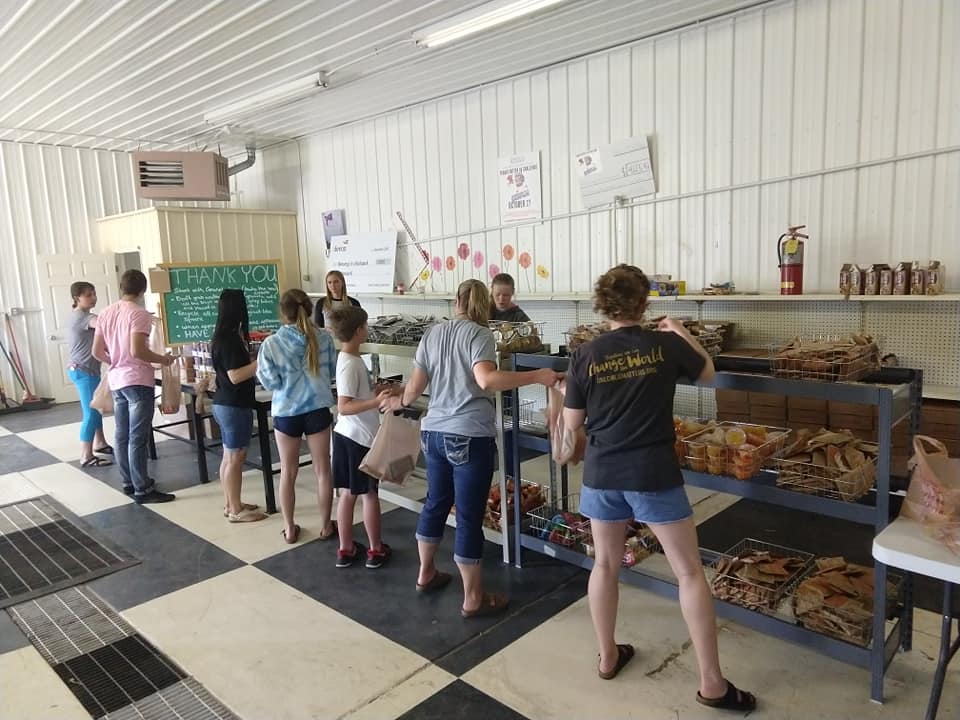 Story by Miles Englehart via the gillettenewsrecord.com
Although public schools are closed at least through April 3 as a response to the COVID-19 pandemic, Blessings in a Backpack continues to operate normally for the most part, providing in-need children with weekend meals when they're not in school.
"It's going really well for Blessings," coordinator Elly Henning said. "We have food and we have volunteers, so we have that covered."
The largest challenge now is finding a way to get the food to students, because school counselors usually do that at schools on Fridays before students go home for the weekend. That won't be an option with no classes being held.
A plan for alternative distribution hasn't yet been set in stoned, but Blessings in a Backpack is mulling a process that would be similar to what the Campbell County School District is doing to provide daily meals for students — establishing pick-up locations for families to drive to.
"Since the bags can't be given directly to the kids, we have to find a way to get the bags to the kids," Henning said. "We're working on a pickup site and getting the word out to kids and families."
Blessings in a Backpack had an extra week to figure out a plan for distribution with the Campbell County School District being out on spring break this past week. The announcement on how it will move forward with distribution in coming weeks will be announced Tuesday, Henning said.
Operations ran normally March 13, with children getting their weekend meals in the afternoon on the last day of school before spring break. Bags weren't stocked this past week because of the break, so whatever the new plan is will be implemented starting this weekend.
While Blessings in a Backpack has enough food to get by for now, Henning said "it's great" that the school district is providing two meals a day Monday-Friday. Blessings wouldn't have enough food if it had to expand to more than just weekends.
"We're not set up for a whole week," Henning said. "We're more geared toward two days over the weekend."
Students get six items in each bag and all of the food is individually wrapped and packed so workers don't touch the actual food while packing the bags, Henning said. There will also be no more than 10 volunteers together when the bags are packed to try and prevent possible spread of the virus and comply with Gov. Mark Gordon's order regarding social distancing.
Kiara Leggitt, who has a 6-year-old daughter who has benefited from the program for two years, is one of those hopeful for the continued food supply while kids are out of school.
"I definitely would be very thankful if they kept going, especially if they continue with the fresh produce," Liggett said. "The last couple times I've been to the grocery store, there hasn't been much fresh produce."
Liggett thinks Blessings in a Backpack has made improvements over the last two years. The biggest has been the variety of food available for her daughter, who she said is a "picky eater."
As a single parent in Gillette, the program has provided welcome assistance — and not just during challenging times like this one.
"Being on a fairly tight budget, figuring out a menu for the weekend has been a little challenging," Leggitt said. The program has "been really, really helpful over the last few years."