A Tight-Knit Community in Alabama Feeds Kids on the weekend

Most kids can't wait for the weekend. But kids at risk of hunger can't wait for it to end. This is why Justin Perry wanted to get involved within his community in Guntersville, Alabama. "I just wanted to show up and be the helping hand, but it quickly became a bright spot in my week that I looked forward to," he said.
Justin shared a story about a high school student who helped him deliver Blessing in a Backpack to local elementary schools. The student had been a Blessing in a Backpack recipient in elementary school. He told Justin how much the bags had meant to him.
"The fact that he came and helped showed just what Blessings in a Backpack meant to him. He wanted to pay it forward to help the next kid who needed it," Justin shared.
From that moment on, Justin realized why they do what they do what they do, and the impact the Blessings program has on children's lives. He is proud to be a part of an organization that makes a difference in the community.
Justin took over as program coordinator of the Guntersville program in December 2019, but the program itself began in January 2011. Wendy Griffin and Kenny Sexton started the program to help children in need in their community. The number of children served fluctuates each year based on need. During the 2022–2023 school year, 160 kids received Blessings food.
Guntersville is a tight-knit community where everyone is willing to lend a helping hand. But Justin credits its program's sustainability to Wendy, who built a legacy program many years ago in which they don't need to ask for money. "The community just knows we are there and offers generously year in and year out," Justin said.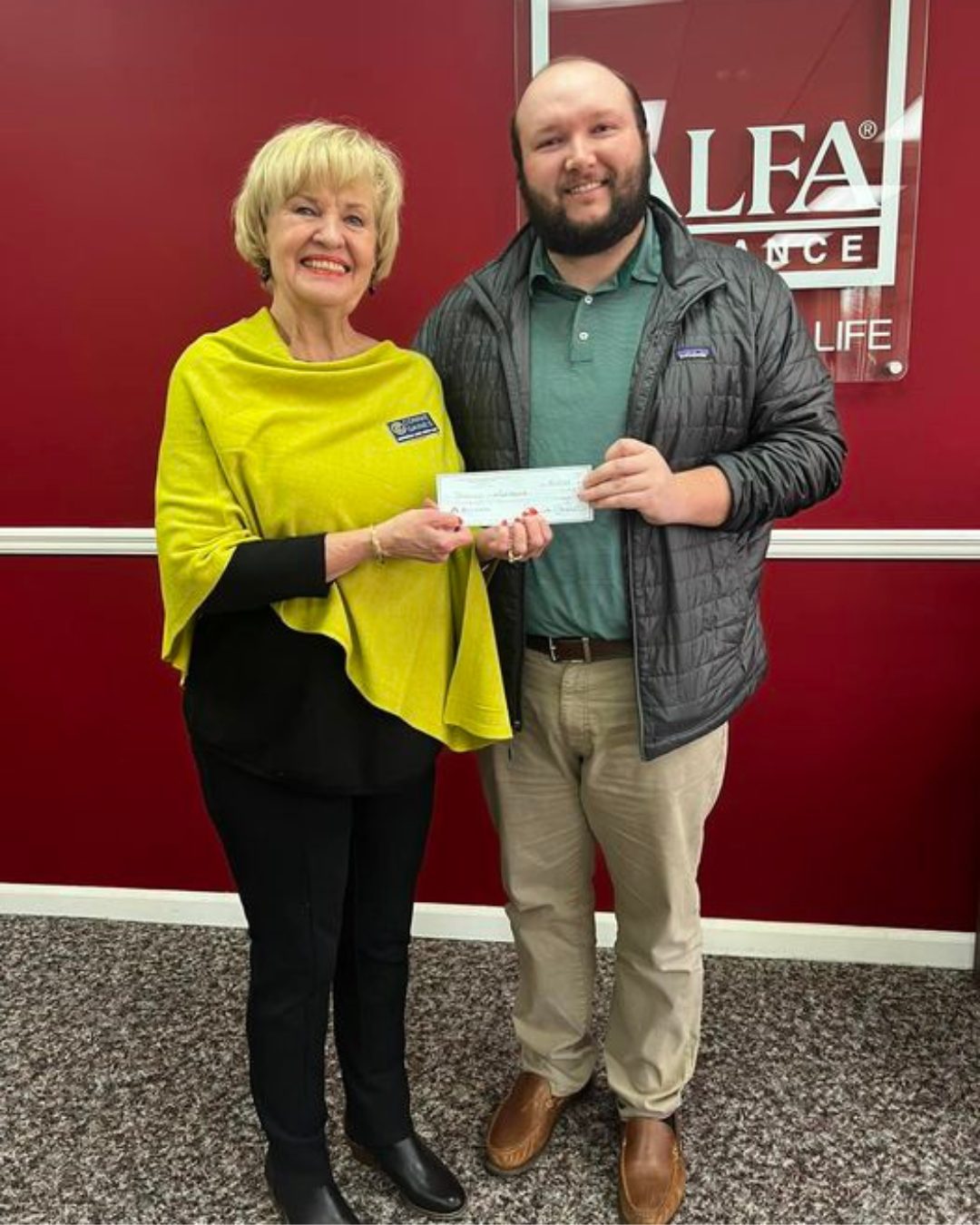 Justin Perry accepts a donation from the Ladies Civitan Club.