22,000 Hunger-Free Weekends Made Possible by the Insurance Industry Charitable Foundation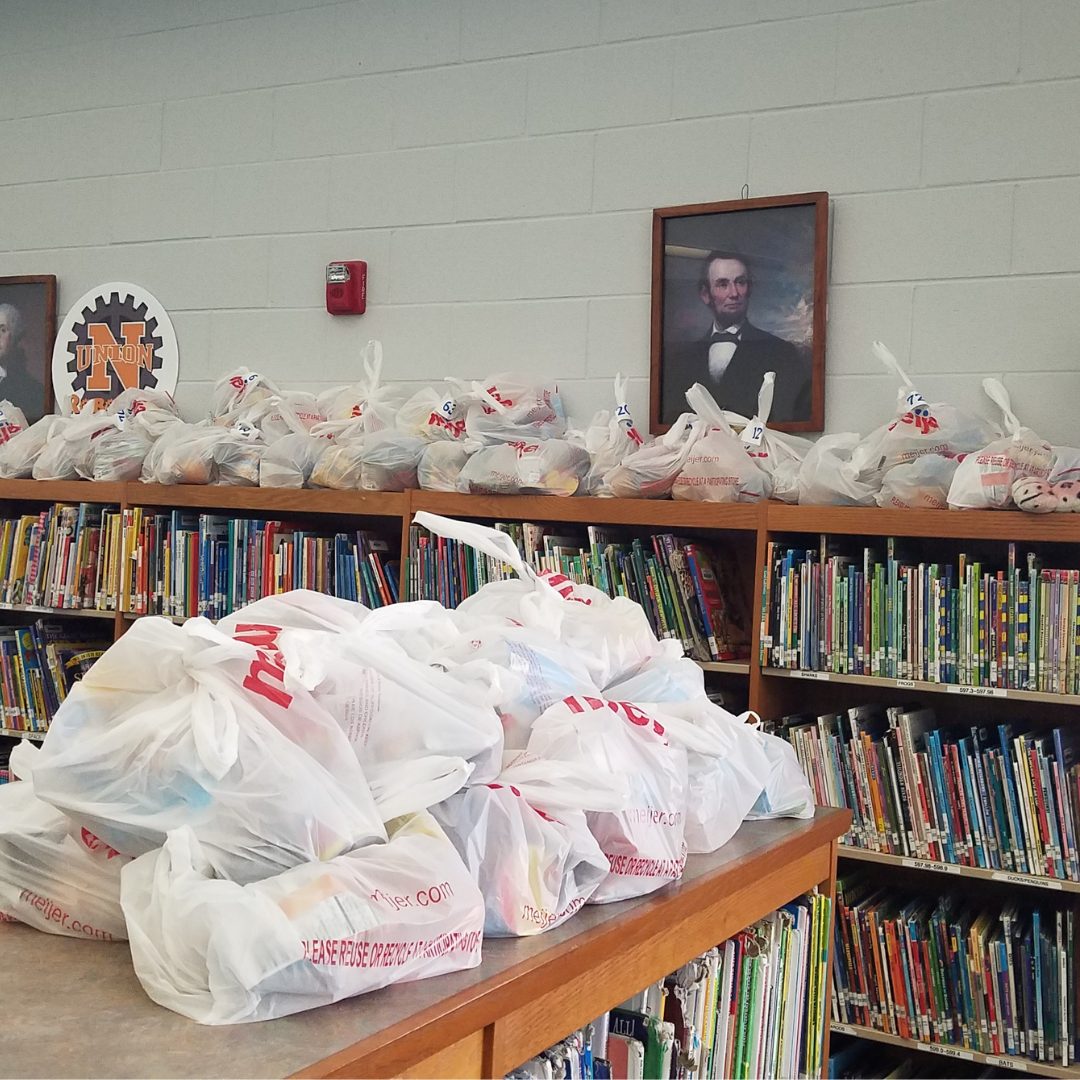 With unexpected school closures, a growing pandemic, and childhood hunger numbers on the rise, Blessings in a Backpack, like the rest of the country, was forced to reevaluate the way we operated this year. From utilizing the bus routes to deliver food bags to 'grab & go' bag distribution, Blessings quickly did what was necessary to continue providing hunger-free weekends to the children who need it most.
This year, our partner Insurance Industry Charitable Foundation (IICF) donated over $112,800 to help Blessings feed kids, providing more than 22,000 bags of food to children across 32 Blessings in a Backpack programs in Illinois and Ohio.
"We have been fortunate to be part of your awesome organization at our Stagg Club [in Chicago]," shared Mary Ann Mahon Huels, the president and CEO of the Union League Boys & Girls Club. "When I was informed that Blessings in a Backpack extended our program through June 30, [with the support of IICF], providing a minimum of 4,000 bags for 500 children… I just about cried tears of happiness."
Because of IICF's generous donation, 5,260 kids received bags of healthy, satisfying food during the COVID-19 public health emergency.
"Early on in the pandemic, IICF immediately acted to begin providing local community support in what has become a food insecurity crisis," said Kelly Hartweg, executive director of IICF's Midwest Division. "Our insurance industry supporters, here in the Midwest and throughout the US and UK, have stepped up with generous contributions that have allowed us to direct support locally, to wonderful nonprofit partners like Blessings in a Backpack, and help deliver meals to children in need."
"I am thankful for this funding because we are able to bring people together to help feed the kids during a time when they are hungry," said Karen Young, volunteer program coordinator at West Union Elementary School in West Union, Ohio.
Blessings in a Backpack is appreciative of the support of the IICF and all our COVID-19 response partners, who helped us feed kids when schools were closed. Learn more about our COVID-19 response by clicking here.
Learn more about the Insurance Industry Charitable Foundation at iicf.org.