Los Angeles Dodgers Hit Hunger Out of the Park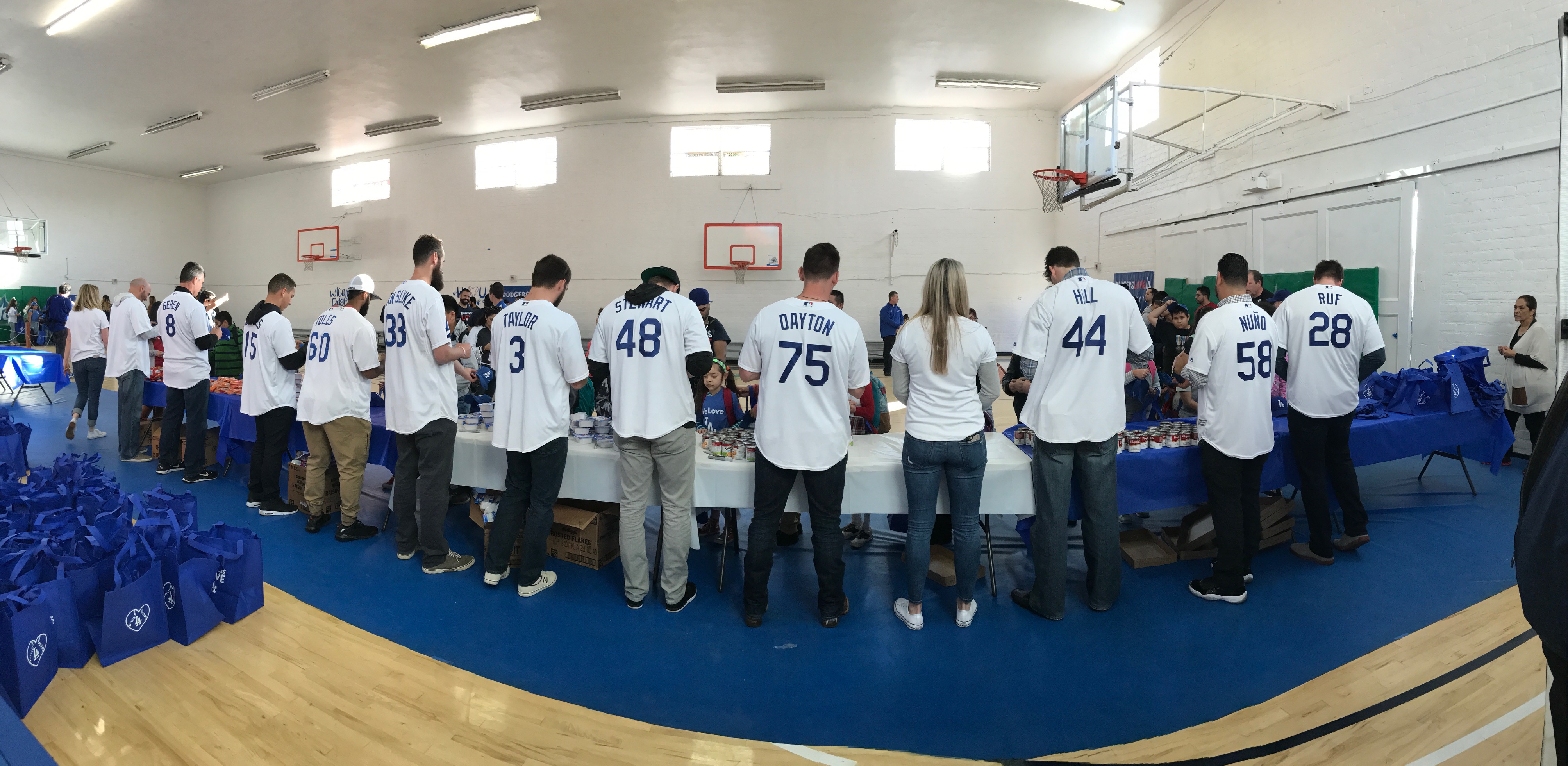 The Los Angeles Dodgers scored a home run by packing bags full of food for children at the Los Angeles Boys and Girls Club to eat on the weekends. They teamed up with Blessings in a Backpack—as part of its week-long Dodgers Love L.A. Community Tour, sponsored by Bank of America—to feed the future of Los Angeles!
Players, coaches, and Bank of America volunteers filled 700 reusable bags with two snacks, two entrees, and two breakfast items for children to eat over the weekend. Players and coaches also signed autographs and participated in after-school activities, including art, science, and dance.
Carolyn Oropez of the L.A. Boys and Girls Club said the children benefiting from Blessings in a Backpack are children of parents who work hard but still struggle. She shared the story of a single father of two boys who works two jobs and comes home at 10 p.m. She said the boys stay at the Boys and Girls Club until 9. "We give them a snack but I have no idea what or if they eat when they get home."
Blessings in a Backpack is currently feeding 1,000 children in the L.A. area and is looking to expand its efforts in Los Angeles and Orange Counties. If you are interested in getting starting a program in L.A., contact Anita Knazze. To make a donation, click here.
Blessings in a Backpack is very grateful to the Los Angeles Dodgers, Dodgers Foundation, and Bank of America for their support. Thank you to players Grant Dayton, Rich Hill, Vidal Nuno, Darin Ruf, Scott van Slyke, Brock Stewart, Andrew Toles, and Chris Taylor, and coaches Robert Geren and Chris Woodward for helping us Feed the Future of America!