Sharon Stone Partners with Blessings in a Backpack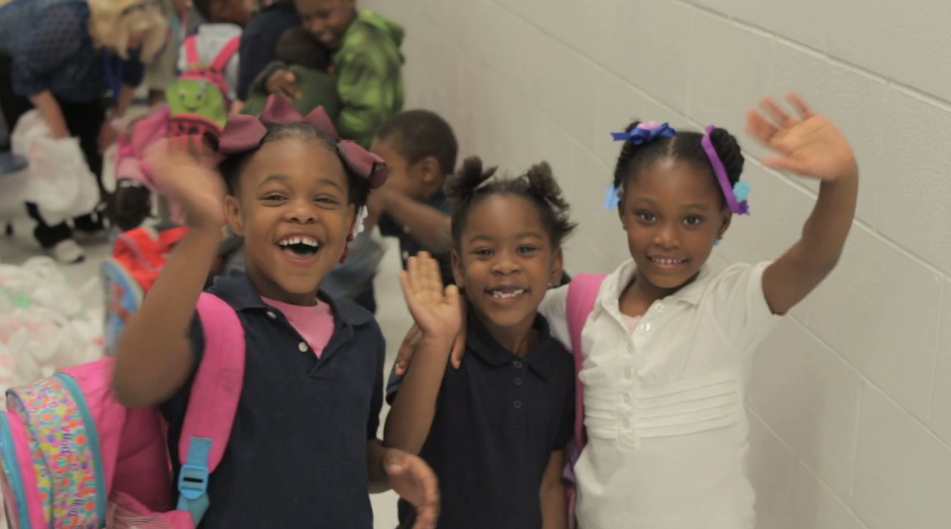 One in five children in America are hungry. Every day millions of children living with food insecurity look forward to the meals they receive from federally funded programs at school. On the weekends, however, an estimated 15.3 million children are faced with little or no food. And no hope. It is these children that the national foundation, Blessings in a Backpack, aims to help.
This month, Blessings in a Backpack will be unveiling its partnership with renowned actress and humanitarian, Sharon Stone. Ms. Stone chose this charity "Because the issue of child hunger is a containable crisis, something that each and every one of us should feel called upon to resolve. We must first and foremost care for young lives, ensuring that this most fundamental human need – for ongoing and nourishing sustenance – is not left to chance. I ask you to give generously to this cause, so that each child within our country feels protected, safe and satiated. This is befitting our long-held place in the world as a compassionate and dignified nation."
Stone is featured in a public service announcements (PSA) across television and radio platforms, as well as in a national print campaign. She hopes to focus awareness on the overriding mission of Blessings in a Backpack – to ensure that elementary school students in need can receive nutrition for the long 54-hour weekends where they might otherwise go hungry.
The campaign is a result of the 2016 Service to America Leadership Award that Stone received from the National Association of Broadcasters Education Foundation – the NABEF's highest individual honor – for her ongoing commitment and support of AIDS research, prevention, and treatment. With the award, Stone was given $1.5 million dollars in broadcast airtime for the charity of her choice.
Brooke Wiseman, CEO of Blessings in a Backpack, said that the collaboration with Stone is invaluable.
"More than 15 million children rely on school meals for nutrition during the week and they are at risk of going hungry every weekend," she said. "We are beyond grateful that Ms. Stone is partnering with us to inspire people from across the country to join us in fighting childhood hunger by starting a program or donating in their community."
The Press Cabinet, a Los Angeles-based advertising agency, created the television, radio, and print ads for the campaign. Price Arana, The Press Cabinet's CEO, enlisted iconic photographer Douglas Kirkland to shoot Stone, and secured many of the media placements pro bono.
~ ~ ~
Hunger has both short- and long-term negative effects on children's health and ability to succeed in school. Blessings in a Backpack mobilizes communities, individuals, and resources to provide food on the weekends for elementary school children. Blessings in a Backpack currently provides nearly 3.3 million hunger-free weekends to 90,000 children in 47 states and the District of Columbia.
Oscar-nominated and Emmy Award winner Sharon Stone began her career in New York as a model before seguing into acting. She made her big screen debut in Woody Allen's 1992 movie, 'Stardust Memories', before acclaimed and award-winning turns in films such as 'Basic Instinct', 'Casino' and countless others.
Stone is closely aligned with causes such as amfAR – the Foundation for AIDS Research as its Global Fundraising Chairperson. She is a Knight Commander of Arts and Letters in France and has been honored by the Human Rights Campaign, a civil rights organization serving the LGBTQ community. She has worked in tandem with organizations such as YALA – a peace movement comprised of Middle East and North African young leaders who are fostering dialogue and change– and Planet Hope, which provides care to single mothers and their children. In 2013, she received the Peace Summit Award from the Nobel Peace Laureates presented by His Holiness Dalai Lama for her ongoing contributions to the betterment of humanity. She lives in Los Angeles with her three sons.