Mayors Help Feed Hungry Kids on National Blessings in a Backpack Day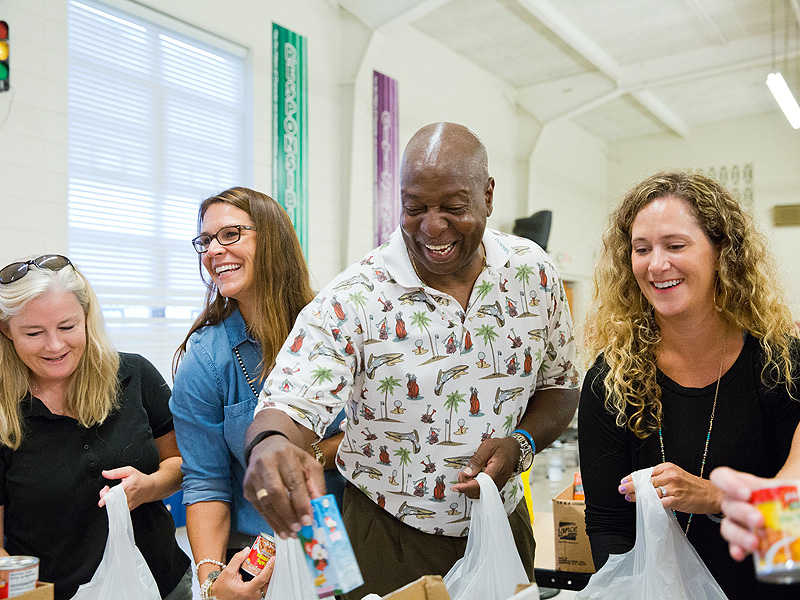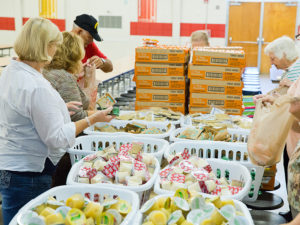 When some children who receive free or reduced school lunch go home on Friday afternoons, they may not eat much – if at all – until they return to school the following Monday.
On Thursday, in an effort to combat childhood hunger, mayors in 75 cities across the country took part in the third annual National Blessings in a Backpack Day, packing bags of food for students to take home on Fridays so they will have enough to eat over the weekend.
PEOPLE first introduced its readers to the organization in 2012 as part of the PEOPLE First: Help Feed a Child initiative, which helped to raise more than $1.5 million in direct donations and local funds to start new community programs, says Gordon.
Through the Blessings in a Backpack program, each week, hundreds of volunteers in communities across the country pack and deliver food to schools for students to take home over the weekend.
The program started with just two schools in 2005. Today it serves nearly 88,000 students in 960 schools.
School administrators, teachers, parents – and mostly children – are grateful for the
help they receive from the program.
"We get a lot of thank-you letters from the kids, which are nothing short of beautiful and endearing. But for a 7-or 8-year-old to write you a letter saying, 'I've been hungry and thanks to you I had something to eat,' is heartbreaking."
Read more at people.com.