Blessings in a Backpack aims to fight child hunger at Missouri City elementary school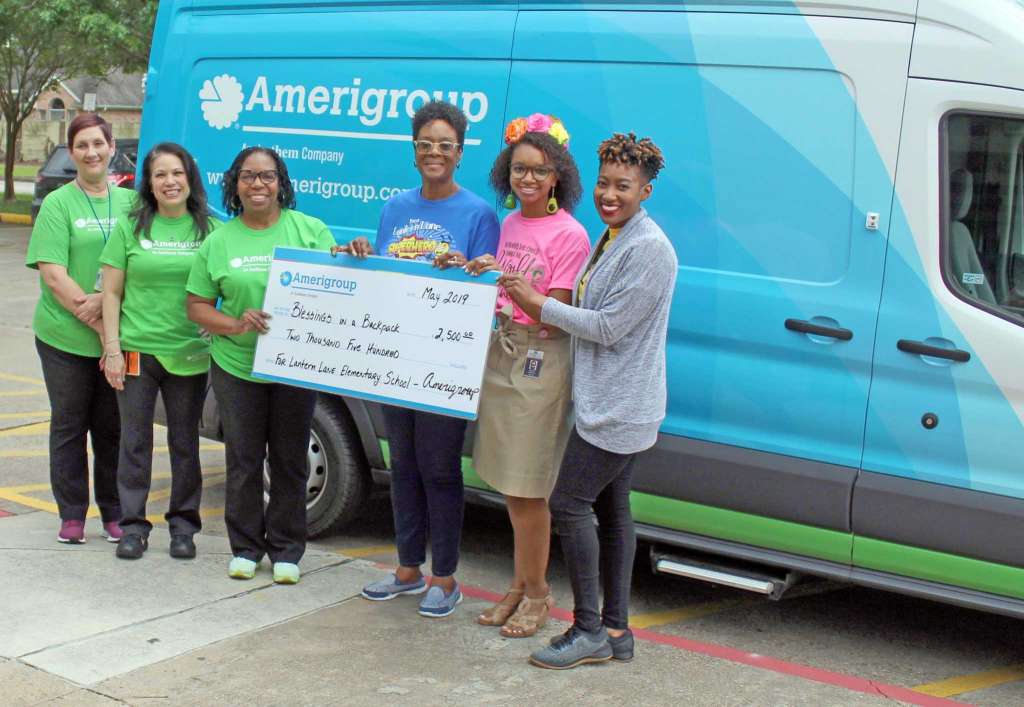 By Kristi Nix, Staff writer, chron.com
The inspiration came unexpectedly two years ago, after Missouri City resident Toni Pierre received a performance incentive from her employer, the Houston non-profit Amerigroup. But rather than treating herself to a shopping spree or dinner at an expensive restaurant, she said she decided to use the money to help those less fortunate in her community.
"I had heard about the Blessings in a Backpack program from a news report on TV and decided that would be a great way to help kids in Missouri City," she said.
The weekend food assistance program serves poorer students in schools across the United States, but no chapter had yet been set up to help students in Fort Bend County.
"When I first started doing research to set up the program, I was shocked to learn the level of poverty in my own community and how many families really need a leg up in terms of food insecurity," Pierre said.
She reached out to Dr. Trenae Hill, principal at Lantern Lane Elementary School in Missouri City, where almost 70 percent of the student population is classified as economically disadvantaged and qualify for the district's free or reduced lunch program.
Hill said she was thrilled when Pierre volunteered to launch the Blessings in a Backpack program at her campus.
"We appreciate everything Blessings in a Backpack has done for Lantern Lane students," principal Dr. Hill said. "They truly have been a blessing for students who might go hungry otherwise."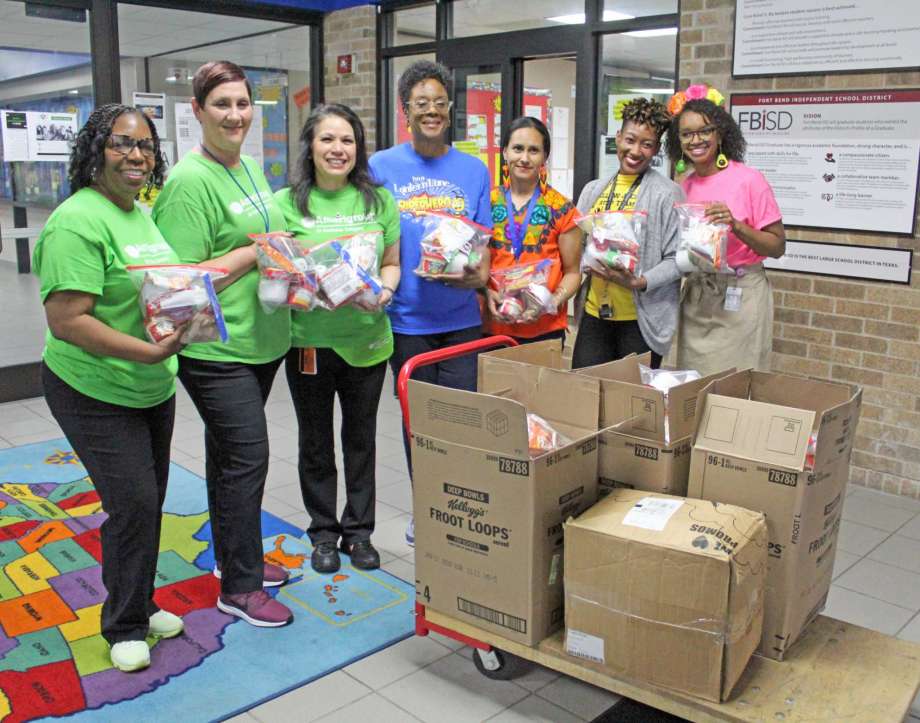 Every Thursday evening, Pierre creates an assembly process on the island in her home kitchen to create the backpacks, which are then delivered to the campus on Fridays. Each packet contains six healthy items: two breakfast, two entrees, and two snacks.
"For many students, the biggest meal of the day may be what's served at school. So, we deliver backpack stuffed with food to make sure no kid goes hungry over the weekend," Pierre said.
Andrea Sanders, campus counselor at Lantern Lane Elementary School, serves as the campus liaison for the program.
"The kids love getting the backpacks every Friday," Sanders said. "We are very grateful for everything Blessings in a Backpack does for our students."
Currently, the Blessings in a Backpack program serves 70 students at Lantern Lane Elementary School, Pierre's goal is to eventually serve 300 students.
On Friday, May 3, 2019, Pierre was awarded a $2,500 grant for the program from Amerigroup.
"When Toni presented this opportunity to us, we knew it was a perfect fit for our organization," Reba Witherspoon from Amerigroup said. Before the check-presentation ceremony, Witherspoon and others from Amerigroup served as volunteers to help deliver the backpacks to the campus.
"At the end of the day, it's where you put your hands and your heart that matters," Witherspoon said. "We didn't want to just hand out a check. We also wanted to also have hands-on involvement as a way to show the kids we care about them."
When Pierre puts the backpacks together every Thursday, she also adds her own special touch.
"That's one special thing I do for my students; I always put a single chocolate kiss in every backpack," she said. "That's my way of sending each kid home with a hug and showing them that I truly care about them."
The Blessings in a Backpack program at Lantern Lane Elementary School is hoping to expand its services to more students and eventually add more schools, Pierre said.
"It truly takes a village and I would appeal to the community to support this program which provides food for some of the poorest students in the district. No donation is too small," Pierre said. "A $10 donation will provide supplies to help one student for the entire week."