NFL Star Intercepts Hunger at New York Schools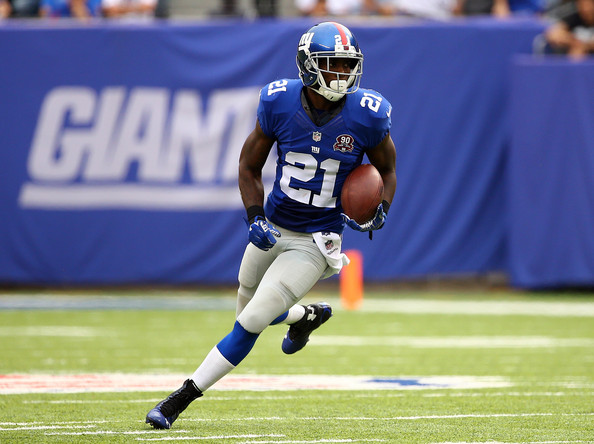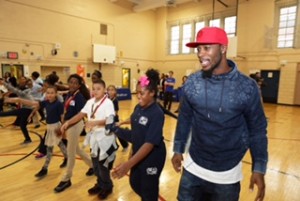 Students at PS 15 in Manhattan were in for a treat when New York Giants cornerback Dominique Rodgers-Cromartie stopped by for a visit.
Dominique watched as students pedaled blender bikes to make healthy smoothies, tossed a football around, and talked to them about the importance of being physically active and staying healthy. Most importantly, Dominique announced his continued support for his Blessings in a Backpack programs at PS 15 and other area schools (PS 503 and PS 102 in Brooklyn) that will feed 200 students over the weekend during the school year.
"Growing up, I would go to the Boys and Girls Club and someone would feed us and give us food to take home. I thought that if I was ever in the position to give back and help someone else out like me, that I would," said Dominique during his visit. "I'm happy to have the opportunity to feed kids in Manhattan, Brooklyn and the Bronx."
Dominique's program was made possible through a partnership with UnitedHealthcare and his Dreambuilders program, which aims to provide essential nutrition to kids in need in New York.
Blessings in a Backpack thanks Dominique for his support! To learn how you can start a program at a school near you, click here.