Blessings in a Backpack Programs Across the Country Gear Up for the School Year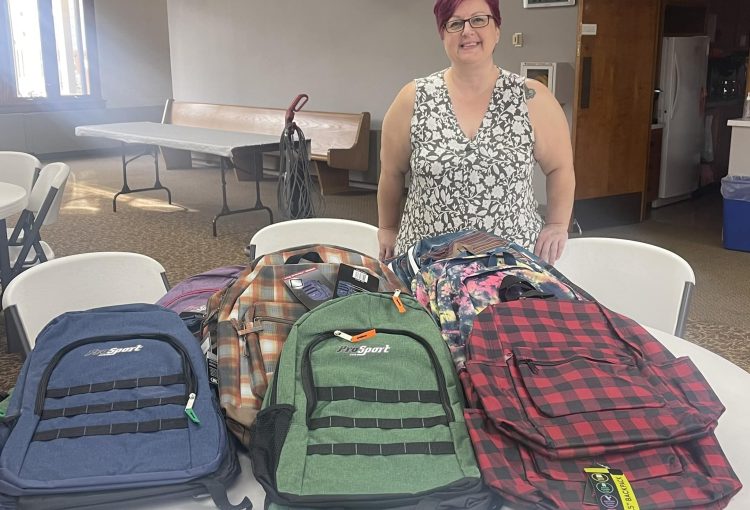 Students in Manistee will be going into the 2023-2024 school year in style; thanks to Kate and Dan Perry for donating backpacks to the Blessings in a Backpack Manistee program.
Theresa Buckingham Photography and a notable anonymous donor contributed to Manistee's first packing event! These items will supplement their program that feeds 109 kids at Jefferson, Kennedy, MMHS, Casman Academy, and The Armory Youth Project.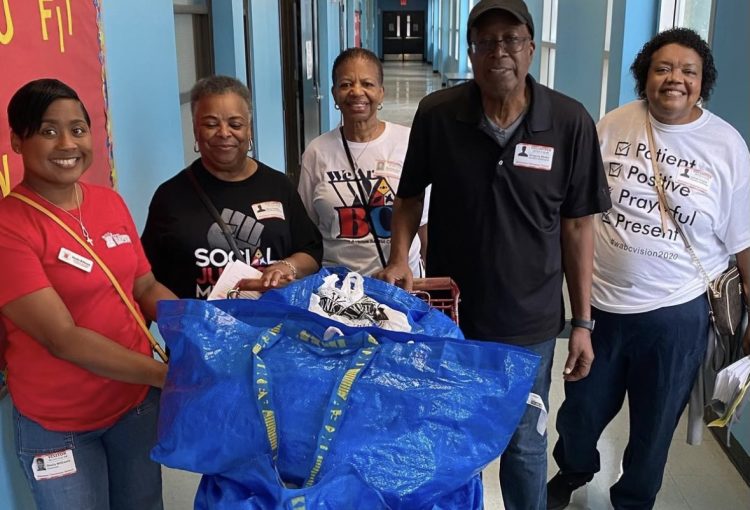 Wheeler Avenue Baptist Church members are helping the Blessings in a Backpack Bayou City program again this school year at a Third Ward Elementary School, ensuring students have food over the weekend! The Bayou City program states, "To quote their Social Justice Ministry's t-shirts, they are Patient, Positive, Prayerful & PRESENT! Just showing up and being a consistent part of our shared community is a big deal to food insecure students."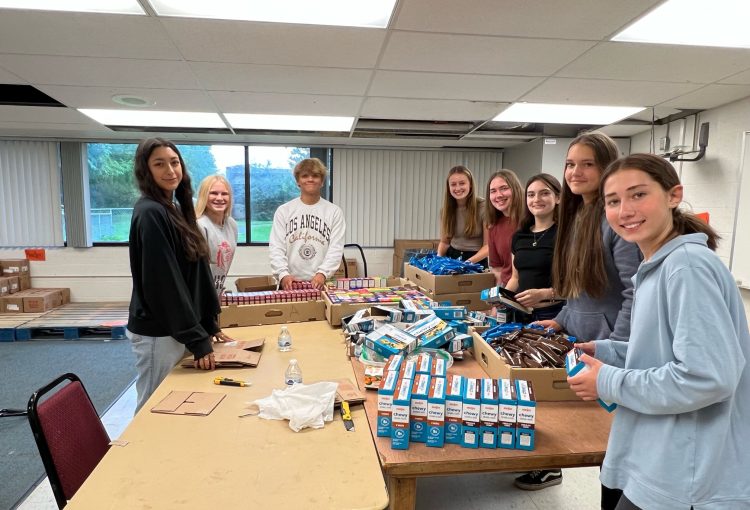 The Holly High School Student-Athlete Advisory Council volunteered their time to assist with the Blessings in a Backpack Holly Area Schools program with their monthly food delivery at Karl Richter Campus. Holly Athletics states, "Each month, members of our SAAC volunteer through this great partnership to assist community members who organize and distribute food to HAS students."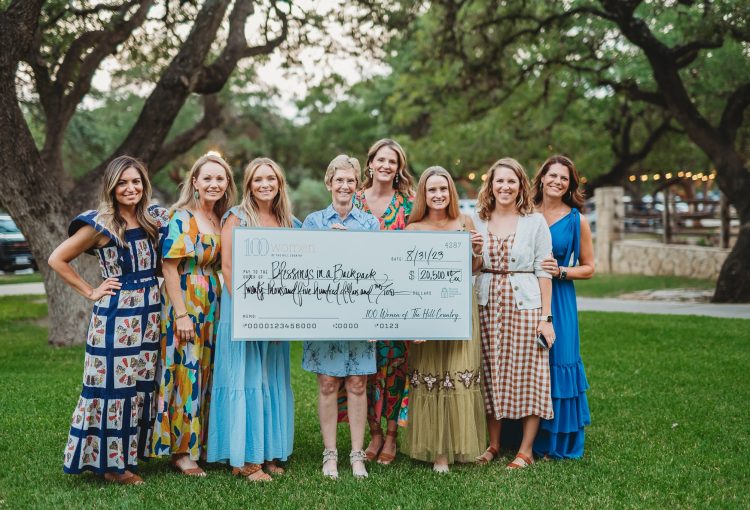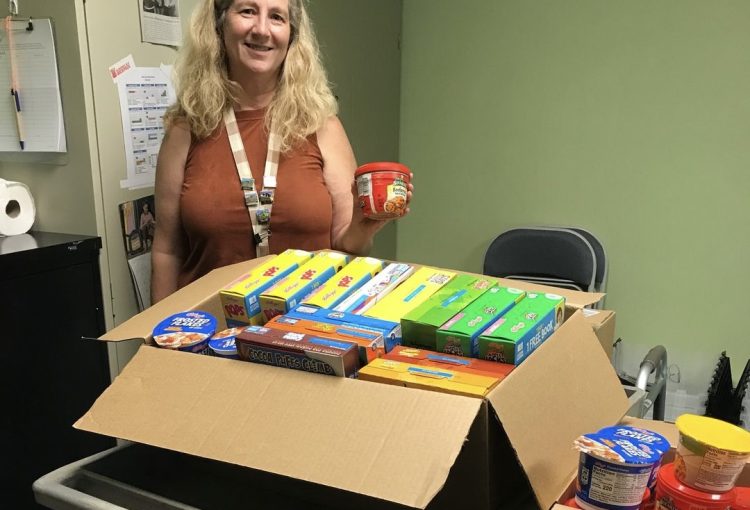 The Blessings in a Backpack Fulton program started the first week of the school year with a generous food donation from the employees at Davis-Standard in Fulton!
"Lots of our kids' favorite foods to keep away weekend hunger. Thank you so much!" —Blessings in a Backpack #1764 Fulton, New York
NAFCS Middle Schools Unite for a great cause!
The Blessing in a Backpack Floyd County program was at the HHMS Jaguars vs. Scribner/Hazelwood Bulldogs game—the cheerleading squads helped collect donations in the stands. Because of the generosity of the fans, they raised $592, which will feed 158 kids this weekend!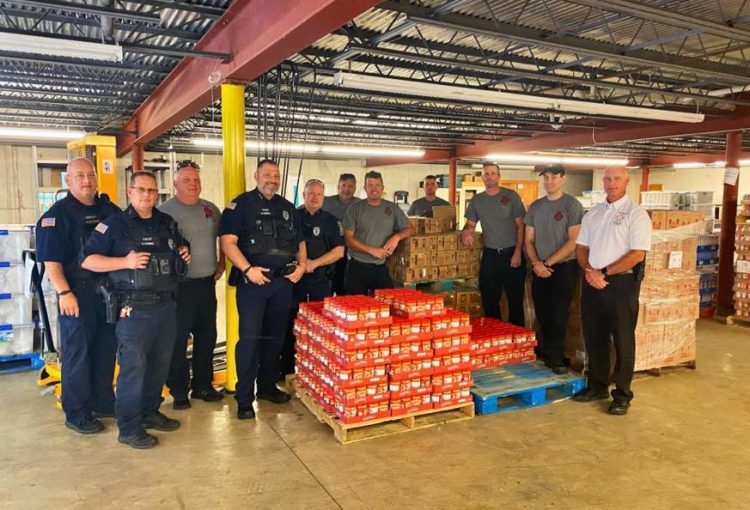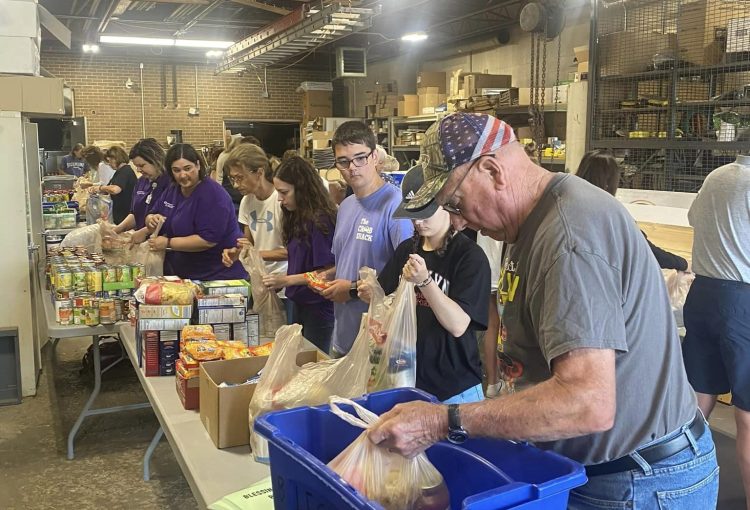 The Blessings in a Backpack, Green, Ohio, hosted their last summer packing event to prepare for the school year! They even had some new faces. They stated, "Our volunteers are the absolute heart of this program. "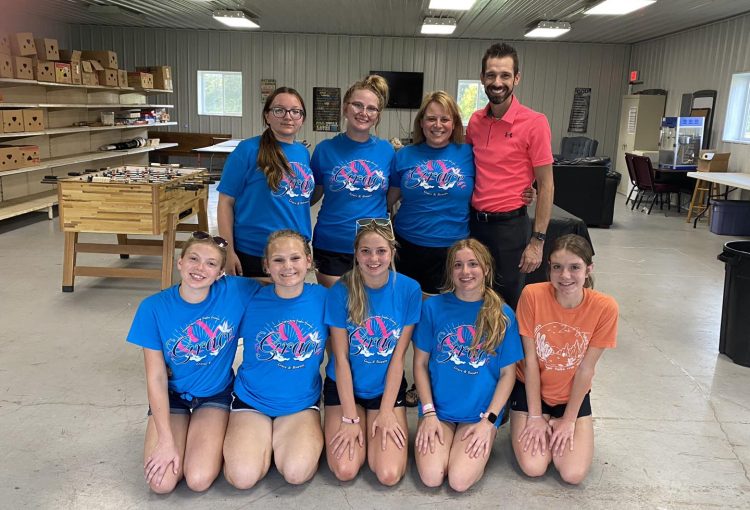 Newton Marching Eagles Color Guard helped the Blessings in a Backpack Jasper County program kick off the school year by packing bags of food for kids to take home on Fridays during the school year!