Teams Pack 1,800 Bags of Food at The Race to Feed Chicago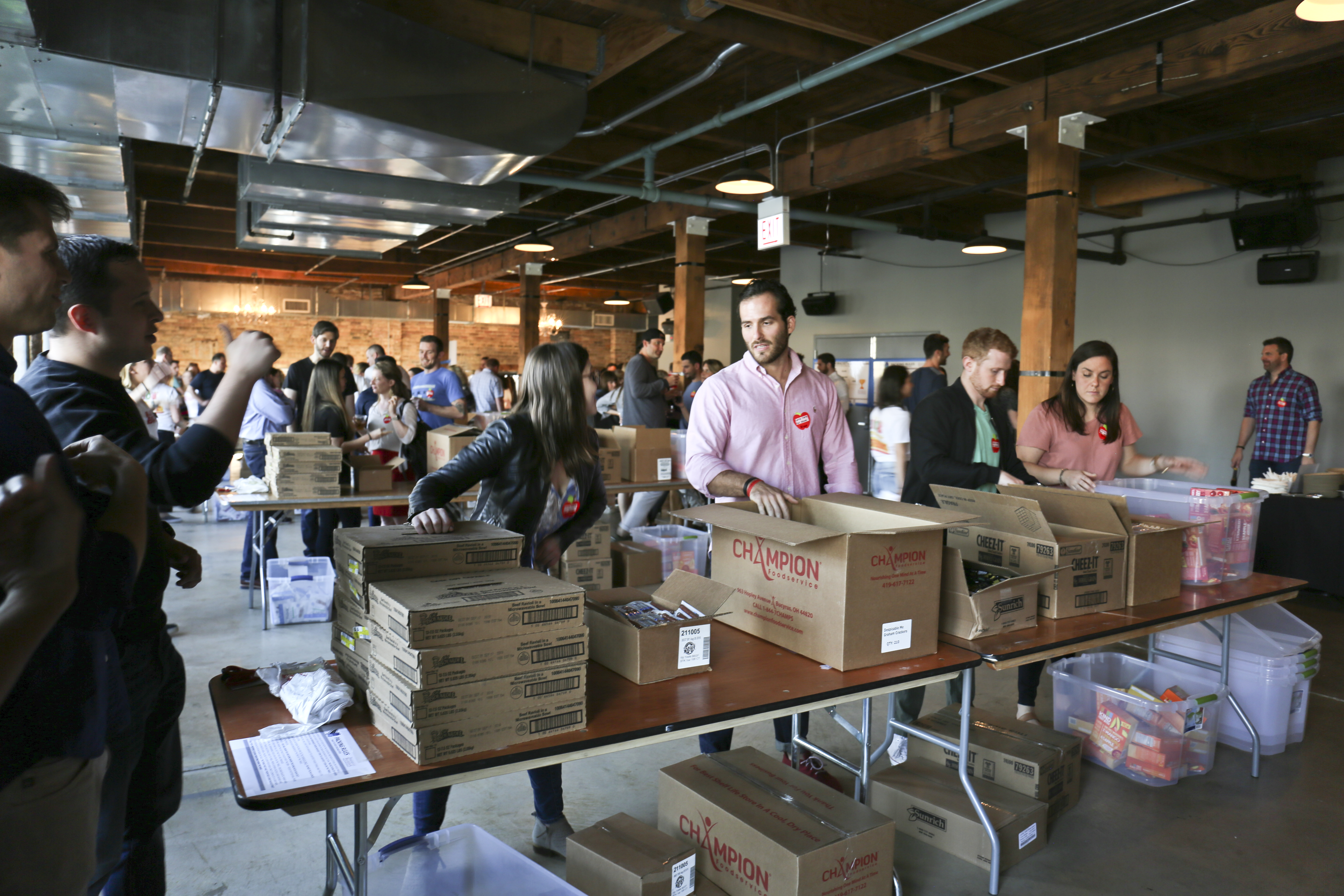 Blessings in a Backpack's Chicago Associates Board (CAB) hosted its second annual Race to Feed Chicago on Thursday, May 10. Once again, CAB turned the everyday fundraiser model on its head, placing guests on teams of ten and hosting a competition-style packing event resulting in hundreds of bags ready to send home to Chicago's food insecure youth.
The competitive juices flowed as Brotha Fred of KISS FM Chicago provided the play-by-play. Picture guests frantically opening boxes, assembly line strategies, three heats, and a winner crowned at the end of a single race elimination playoff.
More than 100 guests attended, and nearly 1,800 bags were packed providing much-needed weekend nutrition for kids in the greater Chicago area. All told, more than $7,000 was raised in ticket sales, cash donations + sponsorship dollars, which will help provide hunger-free weekends for kids in Chicago facing food insecurity. The Race to Feed Chicago was a rousing success!
Thank you to iO Theater for hosting our event – the space was ideal for our unique format. Not only did iO provide the venue, but catered our event as well. Think Jerky, Kind Snacks, Champion Foods, Sysco, and Kellog's deserve a round of applause for providing all of the food in the bags for the children!
To our sponsors, Ulmer & Berne and The Edgewater Fund, your generosity is much appreciated.
And finally, the donations from Warm Belly Bakery, Half Acre Brewery, Beam Suntory, Constellation Brands, and Lettuce Entertain You Enterprises completed the event. Without your support, the Race to Feed Chicago would not have been a home run. Until next year!