Blessings in a Backpack's Chicago Associate Board Hosts 4th Annual Race to Feed Chicago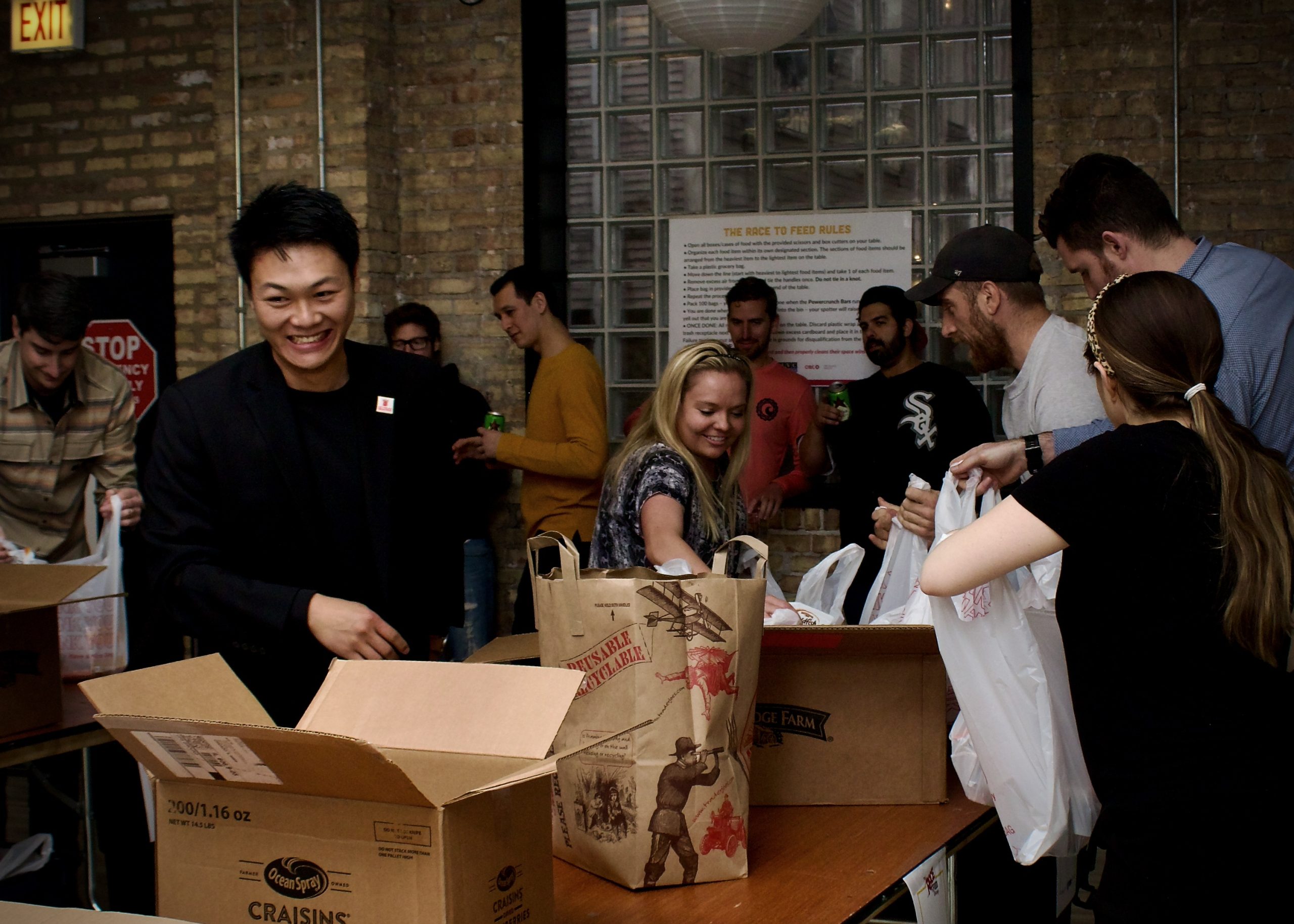 After a three-year pause during the height of the pandemic, Blessings in a Backpack's Chicago Associates Board (CAB) brought its Race to Feed Chicago event back in full force on Thursday, April 28. Twelve teams brought their competitive spirits to pack thousands of bags of food for kids in Chicagoland who face weekend hunger.
Lincoln Park's Floating World Gallery made for an elegant backdrop to the event. Attendants had ample space to compete, sit back and socialize while imbibing and enjoying dinner and desserts. Event sponsors CIBC, Cigna, CIVC Partners, and Pedersen & Houpt provided generous donations plus fielded packing competitors. Brotha Fred of Kiss FM joined us once again, bringing tremendous energy and excitement while covering the scene as teams fought for first place! Team King Hennessy brought home the win and was gifted with glory, Vera Bradley Backpacks, and taco vouchers from Velvet Taco. Thanks to Velvet Taco, guests also enjoyed a flavorful spread of tacos, elote, and queso, then honored their sweet tooth's courtesy of Anything Bundt Cakes and Maison Parisienne's macarons. Beer was plentiful courtesy of Lo Rez, Pilot Project Brewing, and Smylie Brothers Brewery. There was no shortage of cocktails, thanks to the contributions of Big Star and CH Distillery.
The event was a big success, raising over $10,000 across ticket sales, sponsorship dollars, and donations, with nearly 100 guests packing 1,800 bags of food. Huge thanks to our host, sponsors, donors, volunteers, and guests for all this generosity – this makes such a meaningful impact in providing hunger-free weekends in Chicagoland.