Volunteer Spotlight: Laurie Bernard, Tuscon, Ariz.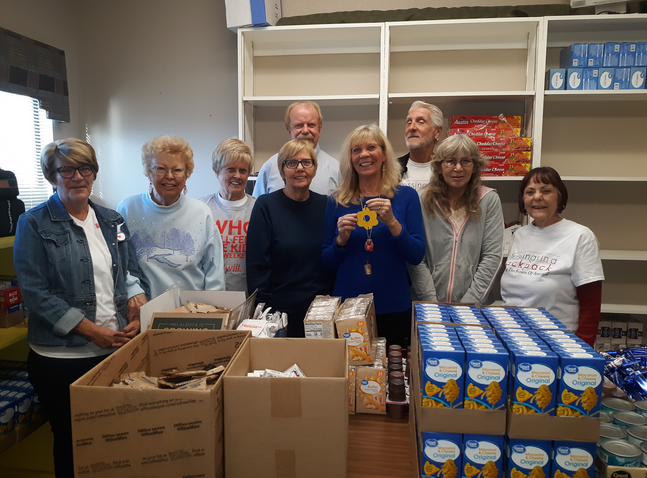 Meet Laurie Bernard, program coordinator supporting several programs in Tucson, Ariz.
How long have you been a program  coordinator for Blessings in a Backpack?
I became a program coordinator in August 2012 after reading People Magazine's Charity of the Year article. We started with 30 children at one school.
How many children do you serve?
By the end of the first year, we were able to serve 50 children. Since then, we have added schools and children every year. We are currently serving 279 children from four east side Tucson, Ariz., elementary schools—Steele, Henry, Ford, and Erickson.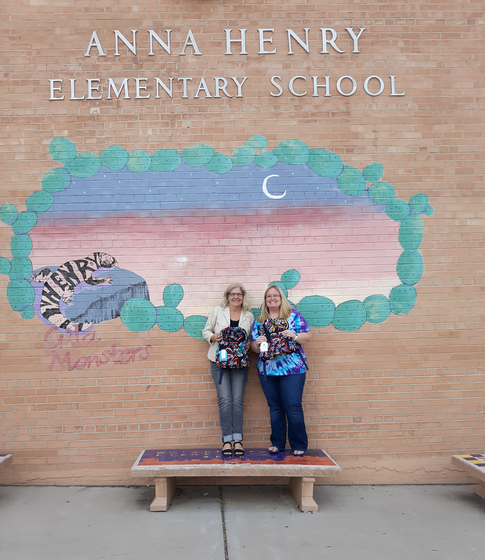 How many volunteers support your program?
We have 26 volunteers, including three new team members who are 14 years old and volunteering as part of a school service project. We want to get them hooked on serving good causes at a young age!
What makes your program unique?
Unique like all Blessings programs – hard-working, dedicated team members who make sure food bags are ready to go every week. We are still working out of the original 12×12 room, luckily with lots of shelves to store two weeks of food at a time.
What part of your program are you most proud of?
Hard work is paying off. After six years, we are getting recognition from the community, local government officials, other charities, faith-based organizations, and school organizations which brings more connections and resources.
What are some of the challenges you experience as a program coordinator?
Time: working a full-time job and coordinating all that needs to be done, and funding: searching and finding resources.
What advice would you give to new program coordinators?
Delegate, delegate, delegate! Set up your team and break down all the tasks needed and have volunteers handle specific areas: menu and food orders; packing; grant writing; public relations and marketing; event planning; scheduling and more. You can't do it all. Delegate!
Use all the resources Blessings has to offer and utilize your program manager and corporate contacts. They are ready and willing to help you succeed.
Get involved. Get to know other program coordinators; they have great advice and ideas you can use.
Do you have a best practice/tip you would like to share?
I keep in touch with my team by email (bi-weekly) or meetings (quarterly), always encouraging them and thanking them. Communicate with your donors or corporate sponsors so they don't forget you. Written thank you notes are important! We all need to know that someone appreciates the good we are doing.
Please share one fun fact about your program.
I attended the first annual National Volunteer Conference last June in Chicago. It was one of the highlights of my year. I found it to be exciting and illuminating; there was networking, laughing, crying, and learning. The Blessings staff are the best, and I will not miss the next one!
When you're not feeding kids, how do you spend your time?
I am participating in any extreme activity, whether it's sky diving, scuba diving, rappelling, roller coasters, fast boats, fast cars… fast anything. When I'm not risking my life and limbs, it's working to alleviate homelessness and hunger, country dancing, family vacations, and my grand-kids. Just don't ask me to sing or act at my age.