Volunteer Spotlight: Melissa Arch, Marietta, Ga.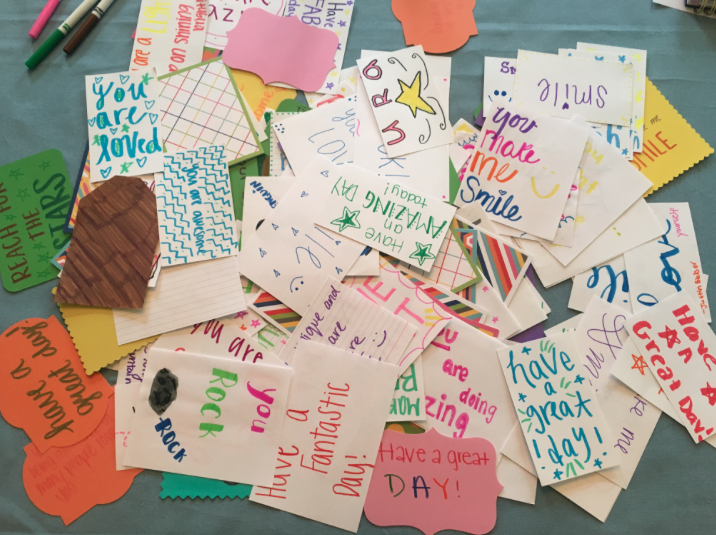 Meet Melissa Arch, program coordinator of several programs in Marietta, Ga.
How long have you been a program coordinator for Blessings in a Backpack?
I have served as a program coordinator for six years.
How many children do you serve?
We serve 140 children at the following schools in Fulton and Cobb Counties, Ga. Children are added to the program throughout the school year.
Brumby Elementary, Marietta, 42 children
Esther Jackson Elementary, Roswell,62 children
Holcomb Bridge Middle, Alpharetta, 16 children
Roswell North Elementary, Roswell, 4 children
Sedalia Park Elementary, Marietta, 16 children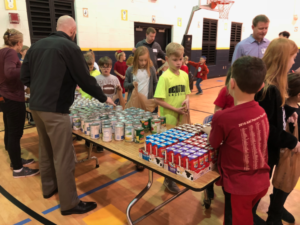 How many volunteers support your program?
We have eight dedicated volunteers who pack and deliver food each week, and dozens more within the community who host food packings, fundraisers, and food drives.
What makes your program unique?
Our food bags always include an affirmation card designed by children within the community and 10 food items which include a protein, vegetable, fruit, calcium, two breakfast items, healthy snack, fun snack, and an all fruit snack.
What part of your program are you most proud of?
The continued involvement of children of all ages within our community. We have the opportunity to teach these children how to give at a young age and then witness their excitement as they become advocates for those less fortunate. We knew Blessings was a way to feed children but we never realized it would also be an avenue in which young ambassadors would emerge within our community. It is so heartwarming to see how some of these new ambassadors have taken their knowledge, dedication and passion to another level and made an impact on the fight to end hunger. Blessings is the pebble, that when thrown into the water, creates a huge ripple.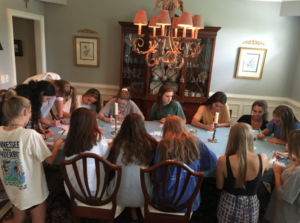 What are some of the challenges you experience as a program coordinator?
Volunteer retention and persuading community groups to adopt our Blessings program.
What advice would you give to new program coordinators?
Consistently reach out to groups such as school clubs, churches, organizations, sports programs, and troops within the same school district to encourage participation and support. Always be accessible to these clubs and organizations and actively participate in their events, no matter how big or small.
Do you have a best practice/tip you would like to share?
Our volunteers help arrange and load the non-perishable food items on the tables for the next week after the current week's bags are packed and loaded for delivery. This ensures each packing day goes quickly and smoothly.
Tell us one fun fact you would like to share.
Robin Meade of HLN/CNN and her camera crew joined us for a packing day, asking questions while filming as we worked together. She and her staff then went to one of our schools and interviewed three children in our program for their television special, "Champions for Change." This segment aired June 14, 2017.
When you're not feeding kids, how do you spend your time?
The greatest treasures in my life are my family and friends and time spent with them brings me an inordinate about of joy. Other passions include church, Jazzercise, reading, gardening, cooking, beading, sewing, and scrapbooking.