Volunteers Get As Much As They Give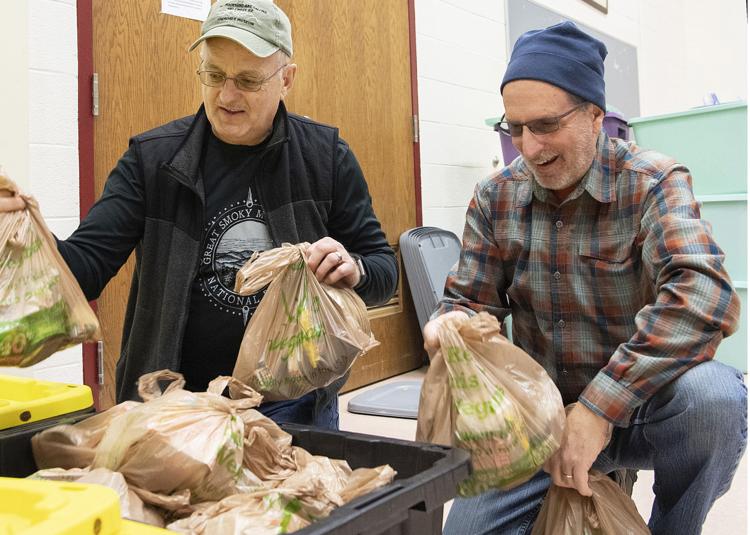 By Kate McDermott Special to the News-Post
Many retirees or older adults who have a little extra time on their hands are finding new ways to put their strong work ethics, real-world experience and desire to "give back" to use to help nonprofits in Frederick County, Md.
Research has shown that overall, adults 55 and older make up nearly 35% of our nation's volunteers, according to the Bureau of Labor Statistics, as reported by AginginPlace.com. Although their reasons for doing so may vary, it is clear that they stand to gain as much from their efforts as they give. Numerous studies have shown that volunteering leads to lower rates of depression, especially for those 65 or older. It reduces stress and the risk of social isolation. And depending on the work being done, volunteering keeps the mind and the body active, too.
The opportunities for older adults to put their career experience to work as volunteers are seemingly endless. Retired teachers can tutor with the Literacy Council of Frederick County. Mechanics can lend their skills to Second Chances Garage. Doctors, nurses and physical therapists can assist at Mission of Mercy's mobile medical and dental clinics.
But sometimes all that is needed is just an extra set of hands.
On Wednesday mornings during the school year, a crew of approximately 20 volunteers arrives at Waverly Elementary School in Frederick to pack bags of food for the Blessings in a Backpack program. As they wind their way around two long tables to fill bags with things like granola bars, soup and packages of oatmeal, they chat, laugh, and some even make sure to count the activity in their daily step totals.
But many agree that what really keeps them coming back week after week is the camaraderie and friendships they enjoy with other volunteers. "I have met so many more people through Blessings," said Debbie Dunnigan. "And many of us have become friends outside of our time here."
Frederick County has no shortage of nonprofits that welcome help. Mary Ann and Brian Harris discovered that when they attended a meeting of the Frederick County chapter of the ImpactClub, which pools participant contributions to make major gifts to selected nonprofits.
"You quickly realize that there are a lot of people doing good things in the community," Brian Harris said.
Through the years, the couple has volunteered for various organizations, more or less on an ad hoc basis when the need arises. They often "answer the call" after seeing postings on social media. But they are now faithful volunteers for Blessings in a Backpack, which helps feed children in need, returning every week to pack food.
"We feel that we have been blessed with a lot and this is a way for us to give something back," Mary Ann Harris said.
Karen Fishburn feels the same way. She admitted to being a bit of a "serial volunteer." She was always one of the first to raise her hand to help with projects at her kids' schools. But now that her kids are grown, she is involved with other organizations, including Blessings in a Backpack, where she is now the program's food donation coordinator.
"I have a friend who says she will be my sponsor if there is ever a program for people with a volunteering problem," Fishburn joked. "But I think once you step into it, you realize how great it is to be with other volunteers and be part of the group."
Regardless of how or where they give their time and talents, Frederick County's older-adult volunteers are not only helping the community, but they are also helping themselves.
Research indicates that those who volunteer have lower death rates than those who do not (even when controlling for age, gender and physical health), and several studies have shown older volunteers experience greater increases in life satisfaction and positive changes in their perceived health, according to the Corporation for National and Community Service.
"Volunteering is good for us physically, emotionally and mentally," Dunnigan said. "People are not meant to be alone."